Michelle Keegan was fiancé Mark Wright's biggest supporter last night (obviously!) as his brand new TV show, Party Wright Around The World, debuted.
Coronation Street
star Michelle was pictured by her cousin make-up free and curled up on the sofa yesterday as Mark's programme aired its first episode.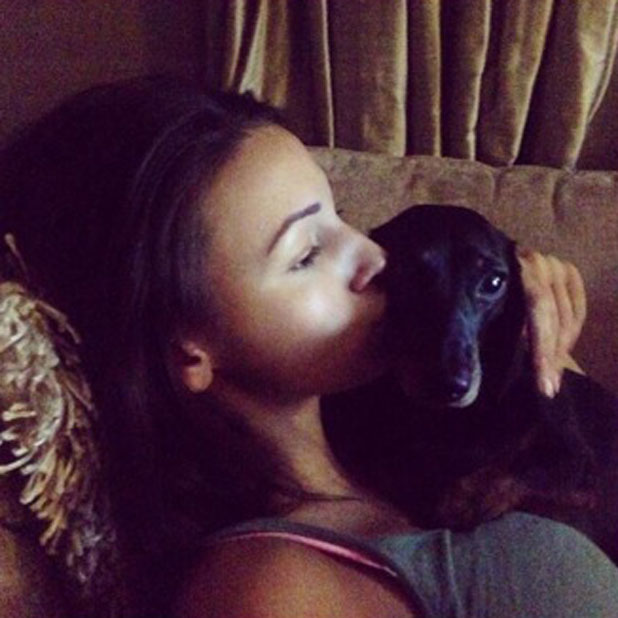 The caption on the photo, retweeted by Michelle, read: "@michkeegan trying to watch #PartyWrightAroundTheWorld but phebs trying to block the view! Aww #spoilt (sic)."
Michelle had been encouraging fans all day to tune into the show, which sees Mark jet around the world to various locations where he has just one week to throw a party for someone he's never met, making sure to include all their specifications.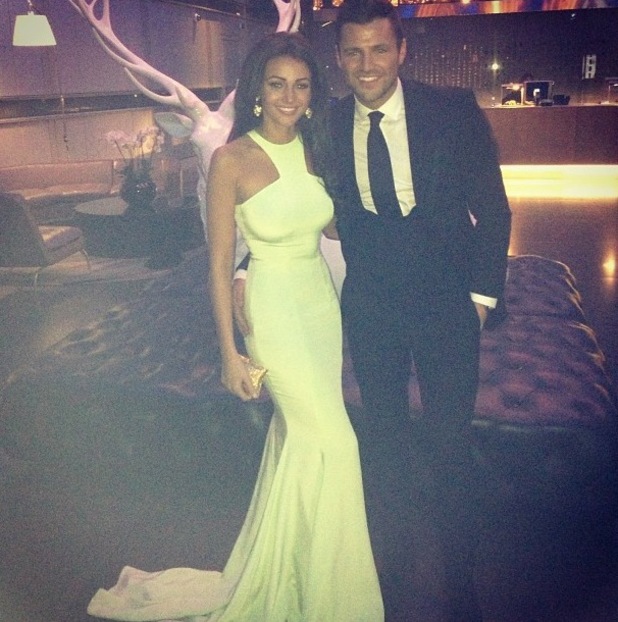 Just before the show aired on ITV2 at 9pm, Michelle tweeted: "Im FAR 2 excited! Im pacing my house waiting! Ha."
She later told fans she had a full house, adding to Mark: "So proud of you xxx."
Michelle herself actually featured in the debut episode, which saw Mark travelling to Miami. At one stage he was asked to dress in drag for the party he was throwing. Reluctant to do so, he ended up calling Michelle for her advice.
In the end, Mark did indeed dress in drag and made the night for plenty of fans – and Michelle! She tweeted: "My future husband ladies and gentlemen!!! Hahahahahahaha!!!"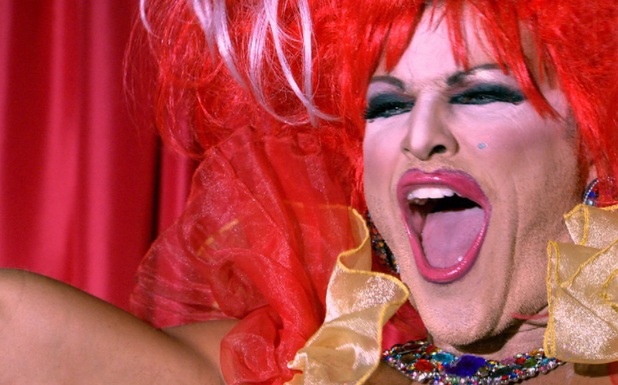 Mark had told Reveal
earlier this week: "The guys I was staying with in Miami told me that the girl I was throwing a party for loved a man in drag. I was like 'There's no way I'm doing it!' But I did a carnival theme for the party and booked some salsa dancers to perform and they never turned up, so I thought I'd have to pull something out of the bag and I dressed up as a woman.
"It was the most daunting and embarrassing moment of my life, but she loved it and it made the party because at one point it looked like it was going to flop."
Last night, Mark thanked fans for all their support – including Girls Aloud's Kimberley Walsh and his best friend James 'Arg' Argent who were both tweeting about the show.
He concluded: "About to get in bed after a night of fun, excitement and feeling tense watching my show. Now Just wanna see and cuddle my rock. @michkeegan."
Party Wright Around The World
continues next Wednesday at 9pm on ITV2, where Mark will visit Canada to throw his second party of the series.
Mark and Michelle's romance in pictures:
Copyright: WENN Ratello