TOWIE star Ferne McCann says she "owed it to" ex-boyfriend Charlie Sims to confess her romance with him "overlapped" with latest love interest Frank Major.
Viewers of the Essex-based reality show saw Ferne make the admission to Charlie during a party thrown by Gemma Collins on Wednesday night's (26 February) episode – despite vehemently denying in previous chats that she'd cheated.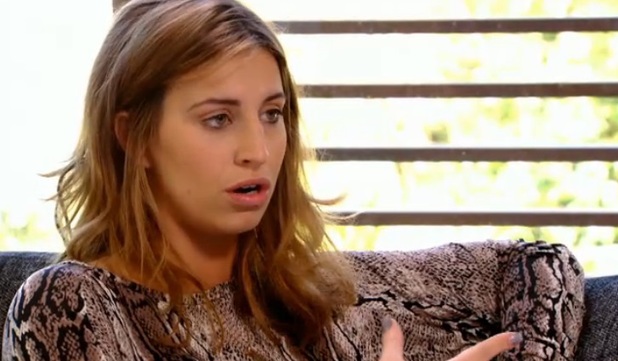 Last episode, Charlie accused her of sleeping with Frank before breaking up with him at Christmas, but Ferne insisted that although she'd been out with Frank, it wasn't while she was with Charlie.
She had a turn of heart about telling the truth following a chat with girlfriends Billie and Sam Faiers, Gemma Collins and Jessica Wright on Wednesday.
Ferne tweeted after the show: "I always wear my heart on my sleeve, I owed it to Charlie to come clean. Sorry for all the tears."
I always wear my heart on my sleeve, I owed it to Charlie to come clean. Sorry for all the tears. Nunight

— Ferne McCann (@fernemccann) February 27, 2014
A tearful Ferne told Charlie she was putting her hands up and admitting the truth, after rumours began circulating Essex about her relationship with newcomer Frank.
Charlie was less than impressed, telling Ferne: "You're a cheat. No better than me. The only thing I have over you is at least I came clean and I was honest. You have lied all this time."
"I feel like you're in a deep hole and trying to climb out."
Ferne told Charlie that their break-up had nothing to do with Frank, instead it was because she wasn't happy with him anymore.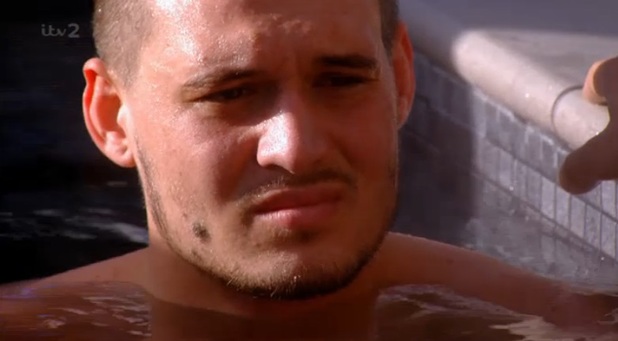 Charlie didn't seem to want to hear any explanation and simply told Ferne they would never get back together and he didn't want to talk to her.
After the show aired, Charlie didn't directly discuss what happened with Ferne via Twitter, but did suggest he was getting plenty of support from fans.
"Haven't watch the show yet but after the comments I'm receiving I guess I don't have much to worry about," he said.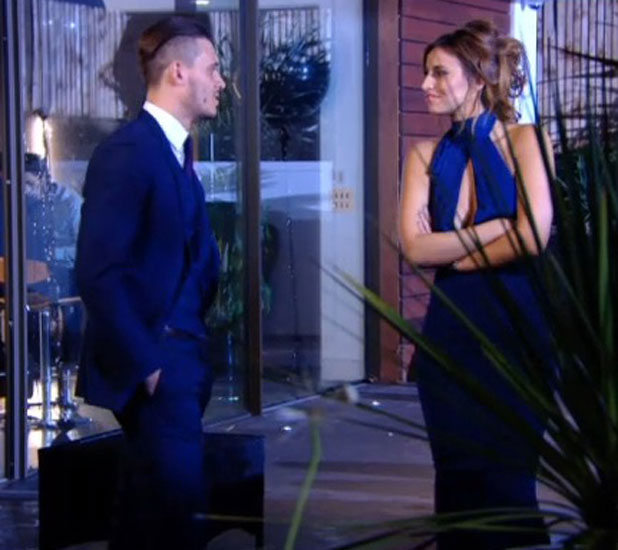 Charlie also retweeted several comments from viewers complimenting his appearance, before concluding: "Guys so many amazing tweets thanks so much for the support this series! I hope you all enjoyed the show."
Ferne, however, wasn't short of support of her own, retweeting comments from fans who applauded her decision to tell the truth and pointing out Charlie had cheated on her to begin with.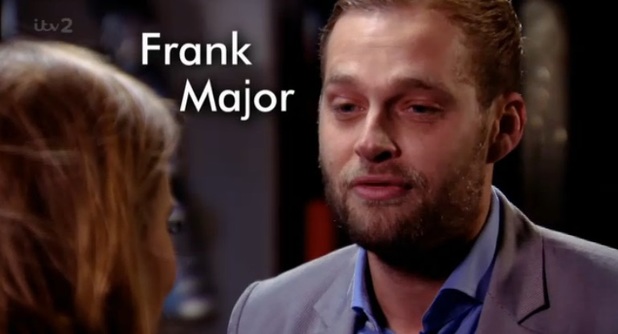 Meanwhile, viewers got their first glimpse at the mysterious Frank Major last night when he turned up in the closing moments of the episode to tell Ferne he wanted to give it a go at a relationship.
Drama, drama and more drama in the
TOWIE
world! Guess we'll find out on Sunday whether Ferne accepts or not...
TOWIE airs Wednesdays and Sundays at 10pm on ITV2