Mark Wright has admitted that he wants to throw a party for Rihanna, so he can prove that he is wilder than she is.
This week the Essex star will kick off his brand new series
Party Wright Around The World
, in which he'll be seen organising parties across the globe for people from all walks of life and cultures.
Mark will be challenged to take on some of the weirdest and wildest parties on the planet, throwing himself into a new 'tribe', learning about the families he is planning a party for, and ultimately, throwing them an event to remember - in just five days!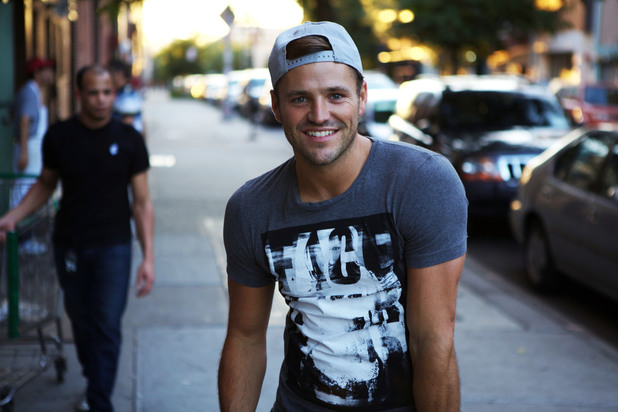 So it's no wonder he now feels confident that he could give RiRi a run for her money.
Speaking exclusively to
Reveal
recently, Mark said: "I'd love to throw a party for Rihanna, because she is wild. She'd probably think that I can't throw her a good party, but I'd like to prove her wrong and show her that I can party wilder than her."
And although he's up for just about anything now, the former
TOWIE
star would not be so keen on partying with the
Made In Chelsea
cast members.
He added: "I wouldn't like to go on a night out with the
Made In Chelsea
gang because that's the opposite of an Essex party isn't it? Then again, I did a posh party in this series with some Sirs in Somerset, so maybe I'll take that back!"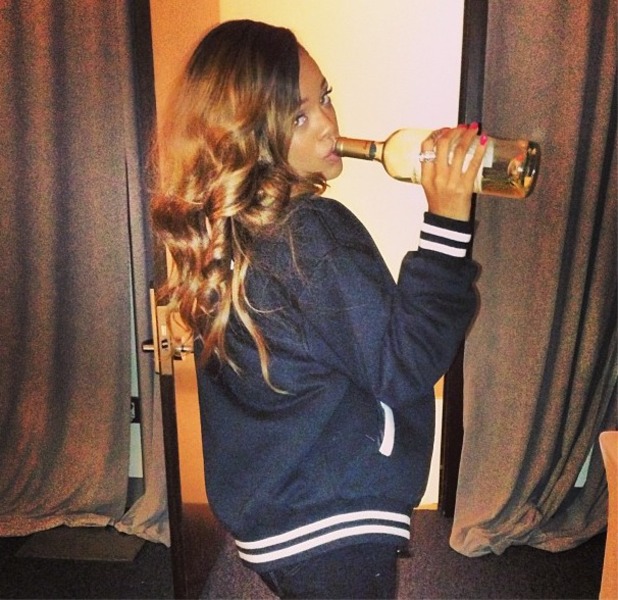 While we had Mark all to ourself, we decided to quiz him a bit more on his new show, including what his fiancée Michelle Keegan thought, whether he enjoyed dressing in drag and what's in store for his bachelor party.
You went to some amazing places, like Miami, New York and Australia. Were you involved in picking these locations?
"No, I never knew where I was going until I got there. It was a complete surprise. My boarding pass was taken off me and I only found out where I was going once I heard the flight attendant on the plane say "Miami", for example. But then I didn't know whereabouts in Miami I was going either or who I was going to live with, what they would be like or what sort of culture they'd be from. It was all a shock.
"I had five days to immerse myself into these people's world, work out what they liked, what they do and live with them every minute of the day to be able to throw them an amazing party at the end of it."
Did you grow quite attached to the families you stayed with?
"I got attached to all of them. When I went to Australia, I stayed in a mining town in the middle of the desert - a three hour flight from any civilisation - and I knew that I would probably never see that family again and I got really upset when I left. It was hard."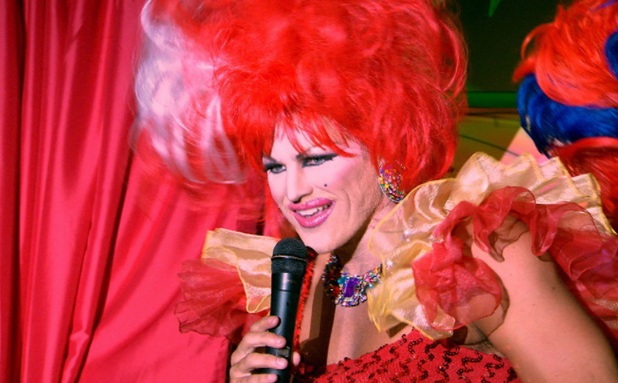 We've noticed that you'll be dressing up in drag in the series premiere this week. Whose idea was that?
"The guys I was staying with in Miami told me that the girl I was throwing a party for loved a man in drag. I was like 'There's no way I'm doing it!' But I did a carnival theme for the party and booked some salsa dancers to perform and they never turned up, so I thought I'd have to pull something out of the bag and I dressed up as a woman. It was the most daunting and embarrassing moment of my life, but she loved it and it made the party because at one point it looked like it was going to flop."
So did things go wrong along the way?
"Things went wrong all the time because I only had five days to plan everything and most venues were booked out! So I ended up having to do the parties on courtyards, gardens, fields or beaches. Licensing was a problem though, and bouncers or salsa dancers not turning up. It was all a problem, I was so stressed!"
What did your mates and family think of you dressing in drag?
"What do you think?! But when they see the episode they'll see it was for a great reason. I've never put a dress on before, I've never been too comfortable with it. But I had to do it because this girl's friends wanted to throw the best party for her and they believed that she'd absolutely love a performance from a man in drag – and she did."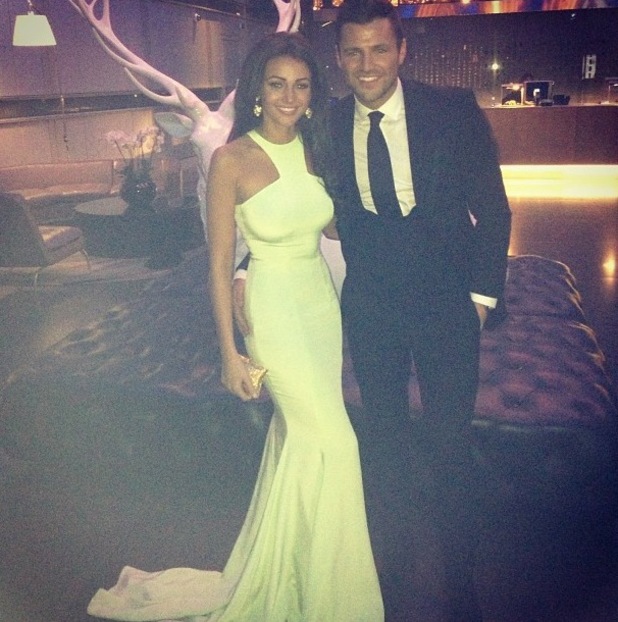 You're getting married next year, does this mean you're going to start settling down?
"No not yet. I find enough time to see Michelle. I'm always with her at night time and my hectic work schedule is for the both of us, for our future. She works hard and I work hard."
What did Michelle think about you doing this show? We heard that she didn't want you to swim with the sharks...
"Yeah. I was in Australia and the family I was staying with wanted me to conquer my fear of swimming with sharks. It was absolutely petrifying – there was no cage and the sharks were massive. I asked Michelle and she said to 'Don't you dare do it', but by the time I got on the phone to her again I'd already done it and she was really angry."
Do you guys watch each other on TV?
"Yeah for sure. I watch
Coronation Street
and she'll be watching this show. I feel proud when I watch her. She's an amazing actress."
How did these crazy parties across the globe compare to a typical night in Essex? Which do you prefer?
"I probably prefer the typical, extravagant nights in Essex or in Dubai. However, this was an incredible experience and I can take these memories to my grave. It was still amazing to do these different nights, like a hip-hop party in Harlem and a hippy party."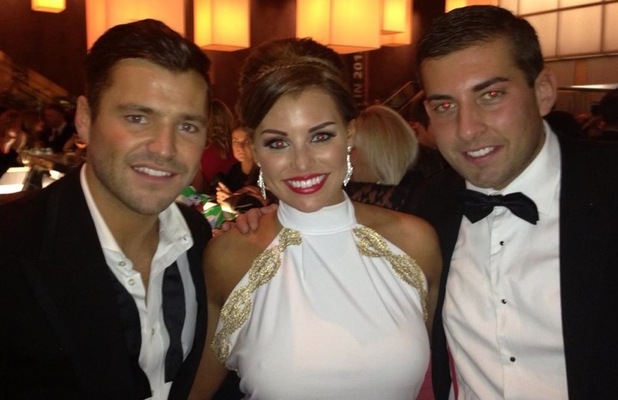 And what about your bachelor party? Do you know what's in store?
"My brother Josh is my best man so he'll be organising that. I've got no idea what he's planning, but I'm scared. My boys don't banter to a normal level. Every time we go out it's stupid behaviour, like throwing a cup of water on someone that's asleep and making someone dress up.
"I can imagine I'll be in a pair of pink speedos at a pool party in Vegas or dressed up as a woman. It's going to be ridiculous. I hope I won't have to dress up as a woman again!"
Was there anywhere in the world you wish you'd been sent for this new series?
"I'd like to do a snow party in Antarctica in an igloo or something like that. Also a frat party at an American university would be great. Maybe next time. I'm very busy at the moment with other projects but I would love to do it again. It was an amazing show and an amazing experience."
If you had to choose one of the parties you threw as your ultimate favourite, which would it be?
"That's so hard, but I think Miami. I liked the party but I would do it again without having to dress up in drag!"
Watch the Miami episode tonight on ITV2 at 9pm and tune into the rest of Party Wright Around The World every Wednesday.
Will you be watching? Let us know, as the best comment from across the website each week wins £50!
Got an iPad or iPhone? Reveal Mag has been especially designed to fit!