They are in the process of buying a house together, and it looks like Mark Wright and Michelle Keegan are already disagreeing about who does the housework!
During an interview with This Morning, Mark, 27, joked that he was always the one to take the bins out.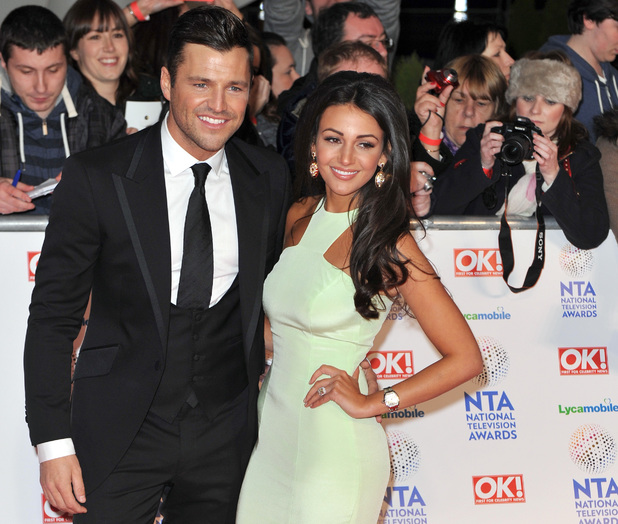 He said: "We kind of do [live together] in the sense that we are probably away from each other for two days a week and the rest of the week we're living with each other, either at hers or she's at mine - so we virtually do all the 'who's taking the bins out, who's cooking dinner tonight?' already... and it's usually me taking the bins out! And she's an immense cook so I'll be all right with that."
But afterwards, his family couldn't resist wading into the discussion.
Mum Carol tweeted: "Just like his father @michkeegan that's the only job @BigMarkWright_ does is take the bins out haha x."
To which Michelle, 26, agreed: "@nannypat_carol @BigMarkWright_ hahahaha! Seriously that is the ONLY job he does!!! Hahaha! Xx."
Carol then added: "@michkeegan @BigMarkWright_ haha taught by his father haha and will cook when his hungry but pretends his bring thoughtful haha x. (sic)"
Mark eventually had his say though, tweeting: "Don't lie !! I do all the jobs in the house !! @nannypat_carol @michkeegan @BigMarkWright_"