She's recently turned into a fitness fanatic - and Ellie Goulding is showing off the results at every available opportunity.
The Burn singer was spotted in London earlier today wearing a see-through black polka dotted top, with a black strapless bra underneath.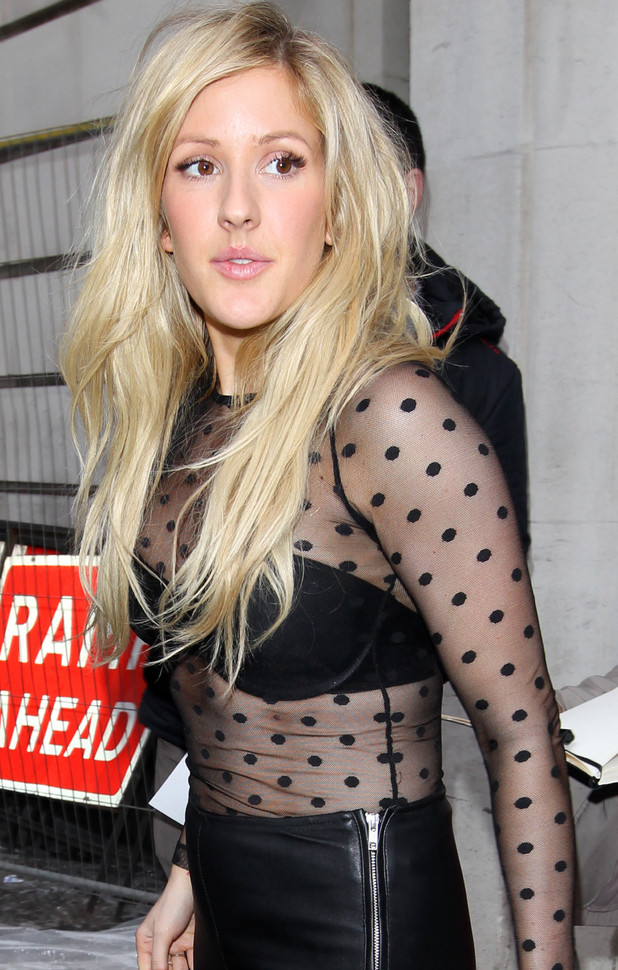 Ellie, 27, has spoken about her love for exercise and, in particular her "obsession" with the Insanity extreme home fitness DVDs.
She recently said: "I don't see myself as being a skinny girl. I see myself as an athletic girl.
"I work out every day, go running. I take fitness really seriously, so why not?"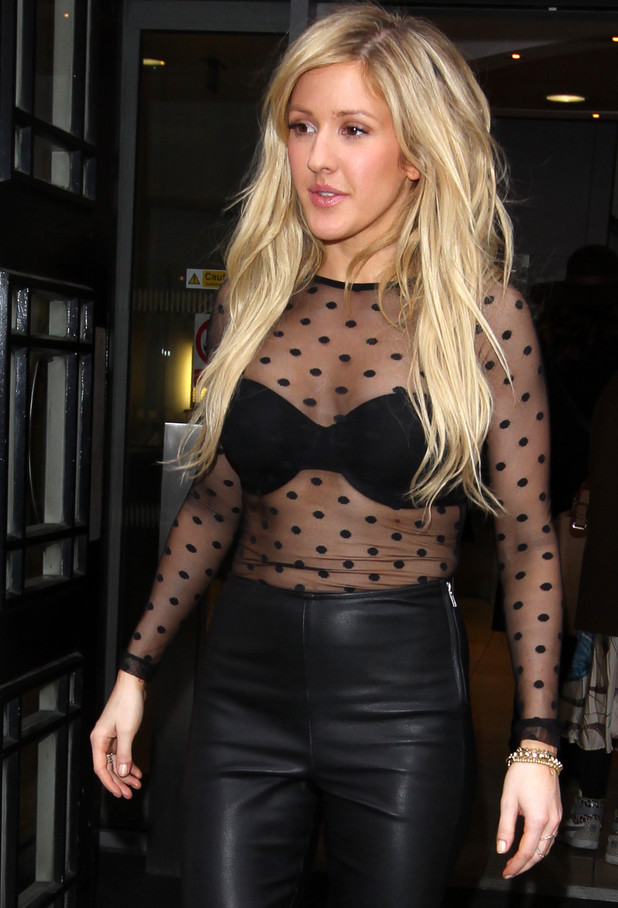 Last year, Ellie also opened up about her anxiety problems and weight issues.
In an interview with Cosmopolitan magazine, she said: "I went through a time of being quite insecure. I'd convinced myself I was fat. I didn't like my figure and I had quite a big nose.
"Now I've finally got to a place where I don't focus on those things. I feel like I'm not changing for anyone, I'm doing it all for myself. Because there's no one else to do it for."