Miley Cyrus has been on rumour patrol this week, debunking the suggestion she hooked up with Justin Bieber and slamming claims she wants to play Tinkerbell in a TV musical.
'We Can't Stop' singer Miley, 21, is never one to shy away from setting the record straight and on Monday (24 February) she did just that once again via Twitter.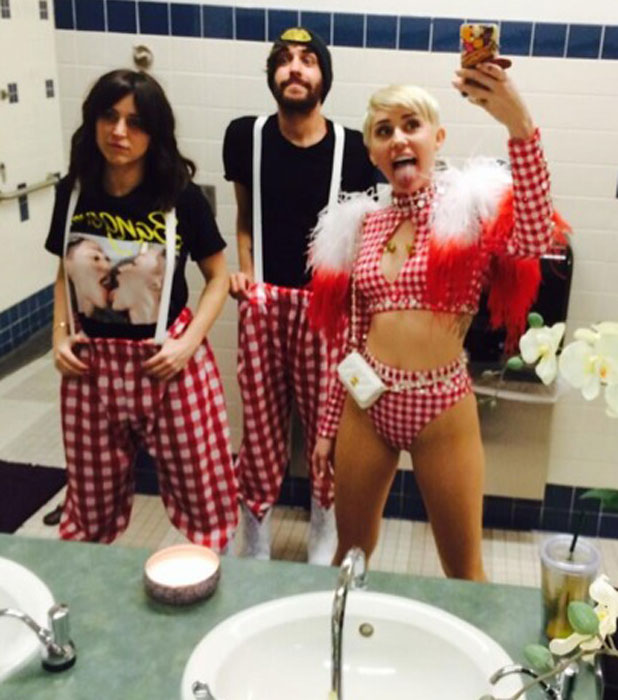 Miley told fans a recent picture of herself and Justin, 19, posing together had been Photoshopped, adding of the claims she had spent the night at his house following his split from Selena Gomez: "I never read this s**t and that's why."
As for a tabloid claim she was hoping to land the role of Tinkerbell in a US TV production of
Peter Pan
, she said: "I would rather choke on my own tongue."
Well, that's told us then!
Miley, meanwhile, is on her headline-making 'Bangerz Tour', which continues tonight in San Jose, California.
Hollywood turned out in force to see the star's show in Los Angeles at the weekend, with Khloe Kardashian, Kendall Jenner, Hilary Duff and Katy Perry among the celebrities in the front row.
Katy even got a kiss from Miss Cyrus
!
Watch Miley's video for 'Wrecking Ball' below: