Robin Thicke and Paula Patton have separated.
'Blurred Lines' singer Robin and his actress wife Paula announced the news via a statement to
People
on Monday night (24 February), saying although they were ending their marriage, they would remain friends.
The split was described as amicable and mutual.
"We will always love each other and be best friends, however, we have mutually decided to separate at this time," they said.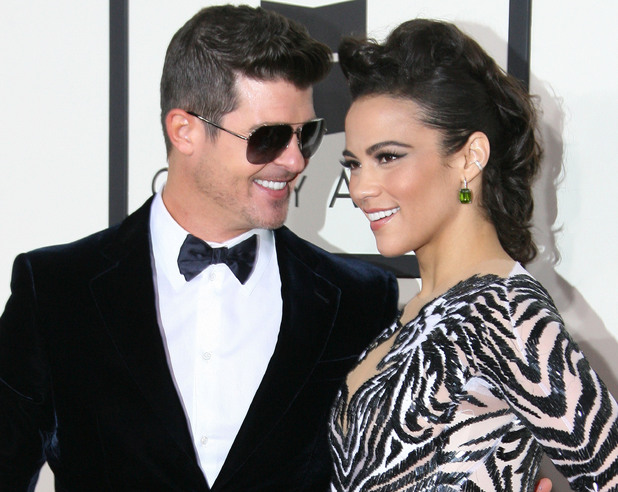 Robin, 36, and Paula, 37, began dating as teenagers after meeting at school in Los Angeles. They married in June 2005 and became parents to son Julian three years ago.
Speaking of her marriage back in October, Paula said: "I met him when he was 14 and I was 15; I didn't know that was going to be my husband. Something just happened. Sometimes people grow apart, but we grew together, and it just kept getting better and better.
"We've always been dreaming the same dream together since we were kids: he wanted to be a singer, and I wanted to be an actress. Listen, we go through some ups and downs, but he's the best thing that ever happened to me.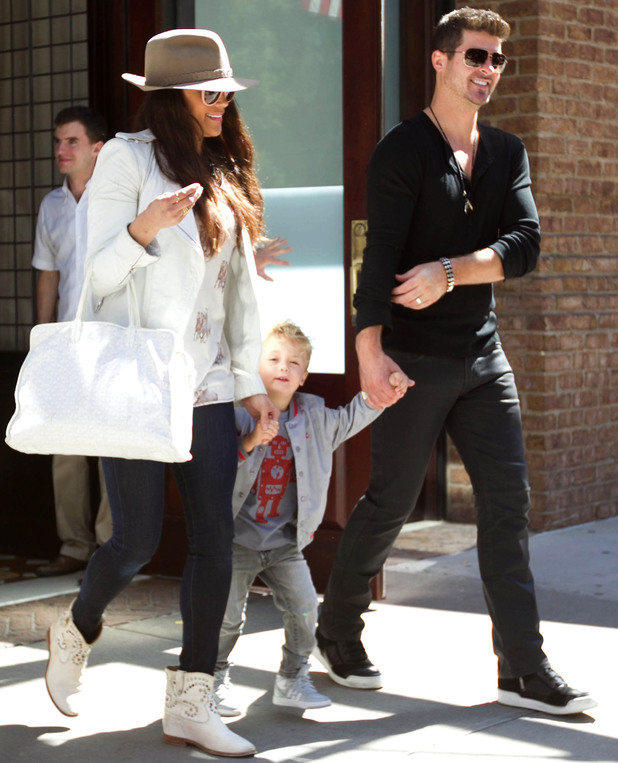 The split might come as a surprise to some fans as just last month the couple looked as happy and loved up as always attending the Grammy Awards together in Los Angeles.
Known for their red carpet PDAs, it was no different at the glitzy music ceremony on 26 January as they cuddled up for cameras at the Staples Centre, giggling and whispering into each other's ears.
The split comes after arguably Robin's most successful year to date professionally, following the huge worldwide success of his controversial track 'Blurred Lines', which featured Pharrell Williams and T.I.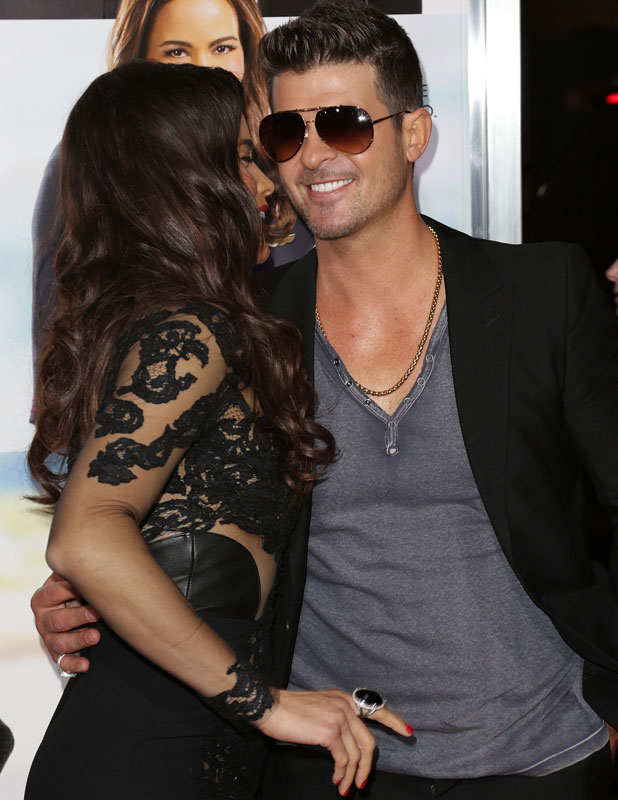 And who can forget
that
headline-making performance with Miley Cyrus at the MTV Video Music Awards?
While the raunchy performance raised eyebrows among viewers, loyal Paula was her husband's biggest fan, telling the
Today
show that she'd enjoyed their duet.
She said: "You know what is so funny? He finished, and I was like, 'That was great! You guys killed it!' ... Woke up the next morning... I got all these texts, like, 'Praying for you', 'Hey, I'm here for you.' I'm like, 'What?!' I don't know if you guys have been to a club lately, but that's how girls dance at the club. My friends dance with him like that. It's just what they do.
"I want him to express himself however he feels, and he lets me do the same."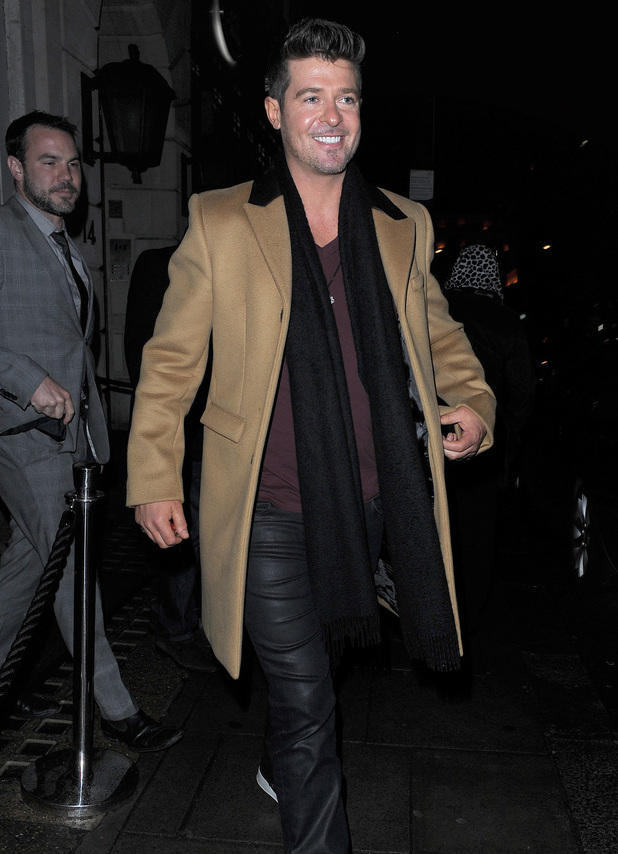 Yesterday, Robin was spotted enjoying a day out with three-year-old son Julian at Disney.
Their outing came after Robin cancelled a planned concert at Universal Studios on 22 February after losing his voice. It will be rearranged for a later date.
In a statement, he said: "I never want to let down my fans, but I have unfortunately lost my voice and cannot perform tomorrow night. I have been looking forward to going to Universal Studios in Orlando and am very sorry that my concert there tomorrow now has to be cancelled. I apologise to everyone."