Christina Aguilera has passed her 'Dirrty Girl' crown onto Miley Cyrus.
Way back when Britney Spears was the wholesome girl next door, Jessica Simpson was the ballad queen and Mandy Moore the girl we kind of wanted to best best friends with, Christina was earning a rep as the naughty one of the bunch.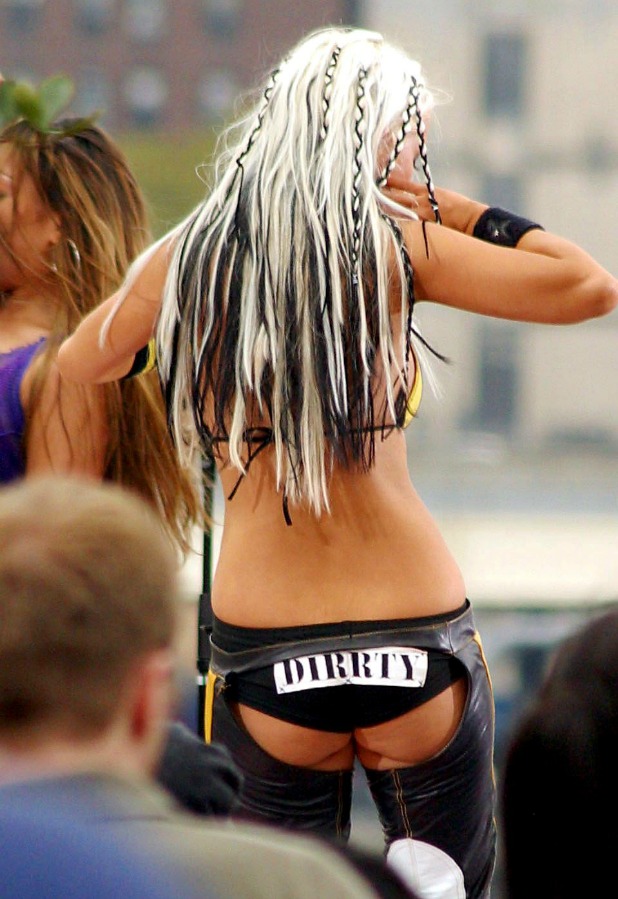 With her a-mazing voice and rather raunchy dance moves ('Dirrty' video, anyone?) she was definitely the minx of the pop princesses of the late '90s and early '00s.
A title that surely now belongs to Ms Cyrus?!
Miley, 21, seems to think so as she borrowed one of Christina's most iconic stage outfits to wear as a costume on her current 'Bangerz Tour' - the chaps!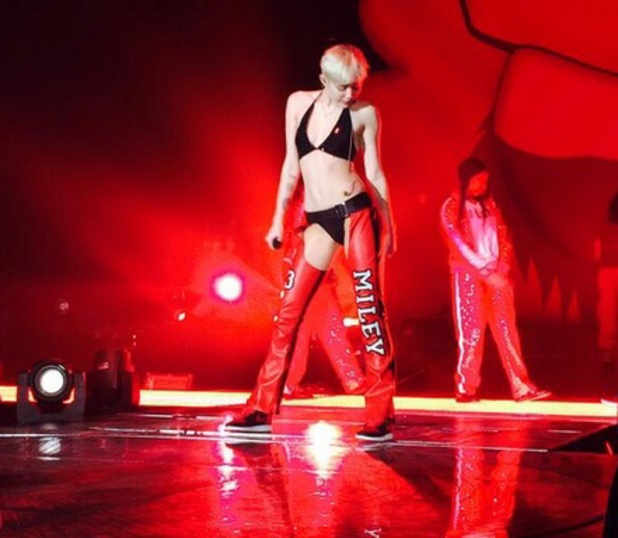 Yep, remember those? The trousers that had big holes around the crotch area?! Well, Miley wore a pair emblazoned with her own name on stage this weekend, prompting a thumbs up tweet from Christina.
Alongside a photo of Miley in action, Christina tweeted: "Cheers from one dirrty girl to the next @MileyCyrus...wear em' loud & proud, girl- yes!"
Christina isn't the only star who has shown support for Miley this week.
Khloe Kardashian, Kendall Jenner, Hilary Duff, Nicole Richie, Max George from the Wanted and Katy Perry were among the celebrities who watched Miley perform in LA at the weekend.