Daniel Radcliffe has shown off an impressive head of long hair after posing alongside his Harry Potter co-star Rupert Grint.
Both Daniel and Rupert scooped prizes at the WhatsOnStage Awards last night, but it was Dan's hair that was the talk of the evening.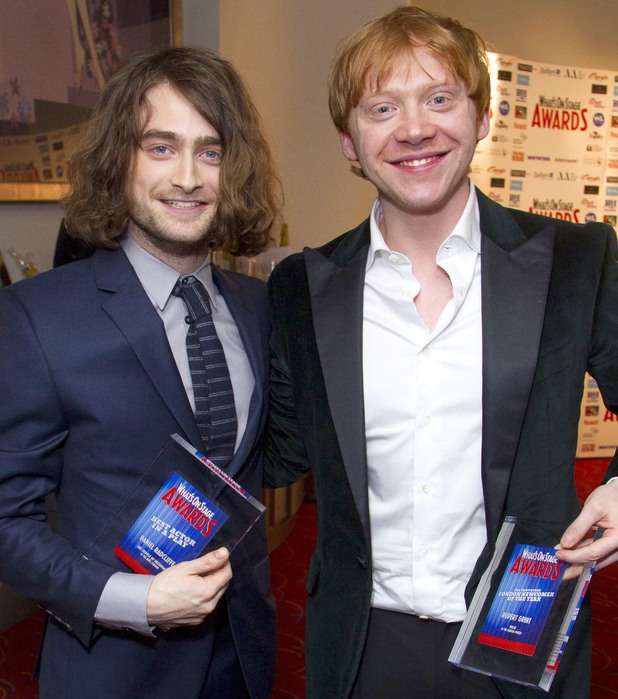 But if you're wondering if the star, who won the Best Actor award, has been taking sea kelp to make his hair grow, you'd be wrong. It's actually extensions!
Daniel has had his mane glued in for his latest film role, playing Igor in a forthcoming movie version of
Frankenstein
.
Joking at the event, which was held in London, Daniel told the
Telegraph
that he is struggling to manage with his new locks.
"The amount of work it takes, having to dry it - doing anything to it is a f***ing nightmare," Daniel admitted.
"I do have a whole new sympathy for women. I wouldn't be growing my hair this long in my own time."