TOWIE's Ferne McCann was left furious last night after being accused of cheating on ex-boyfriend Charlie Sims before they broke up.
It all started when co-star Diags told Charlie's sister Chloe Sims that a rumour was going around suggesting Ferne was unfaithful to Charlie before they split for a second time.
Being the dutiful sister, Chloe told Charlie, who then confronted Ferne.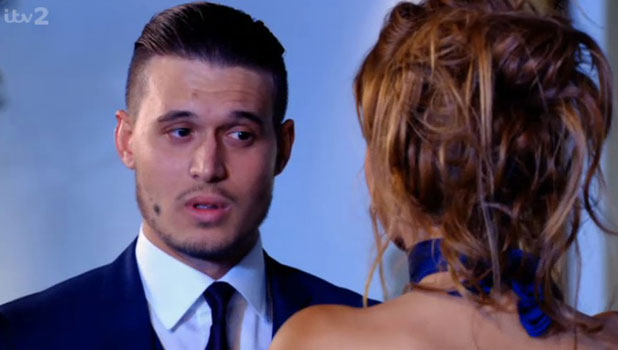 Taking Ferne outside at Mario's birthday party, Charlie asked if there was anything Ferne wanted to tell him about that period when they split up.
"I don't know what you're trying to insinuate," replied an indignant Ferne, "but, no. The only reason I didn't want to be with you is because I wasn't happy."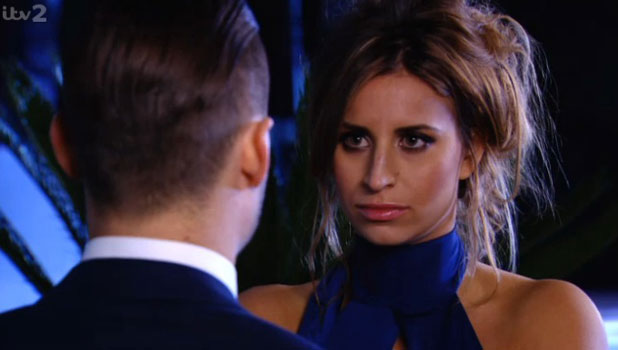 Charlie decided to just say outright what he'd heard: "There are a lot of rumours going around that you were sleeping with someone when you were with me. Just be honest and tell me the truth because I deserve to know."
Ferne looked rather stunned and branded the allegations "pathetic". She reiterated that there was no one else to blame for their split and she just wasn't happy with him. Viewers will remember seeing in the last season that Charlie cheated on Ferne while they were together.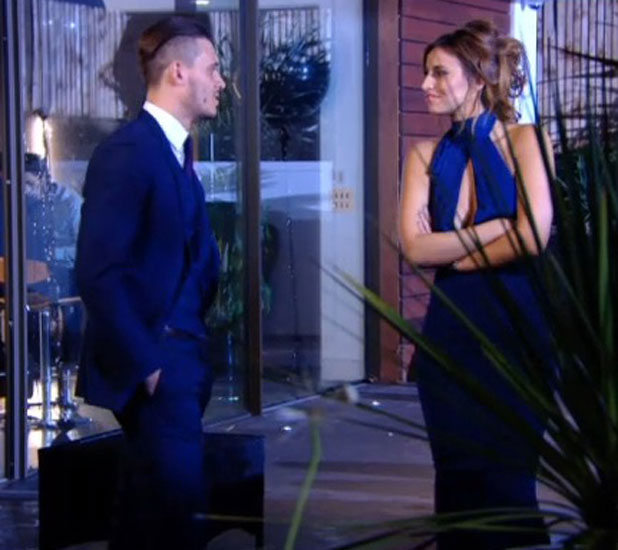 Charlie, however, didn't seem convinced and lashed out: "You're forgetting I lied before through my teeth and I know what a liar's tone sounds like. You're fidgeting, there is nervous laughter."
"Don't put words in my mouth!" retorted Ferne.
"I never ever cheated on you or slept with someone else while I was with you," she continued. "I didn't want to be with you because of what happened. I couldn't get over the fact you cheated on me. I have been going on dates and seeing other people since…"
Charlie then revealed he had the name of a man apparently going around Essex saying he'd slept with Ferne. "Shed a tear," he told her. "Crocodile tears."
"Me and you will never get back together," concluded Charlie. "If you're lying you are the most contradicting, hypocritical person I ever met."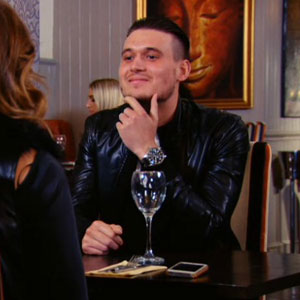 Oh dear. And it had all looked so promising for Ferne and Charlie at the start of the episode.
Meeting for a drink, they'd openly admitted to still having feelings for each other despite breaking up, even if they were both a bit confused about what exactly they wanted.
"Its always so emotional with me and you," said Ferne. "I feel so confused with where I am right now. We never help ourselves. I don't know why I keep coming back to you. When I see you out the first thing I want to do is hug or kiss you. I made the decision before Christmas I didn't want to be with you but I cant let go."
Charlie said: "I feel the same. I still have so many feelings for you. I can't imagine you being with someone else. I don't feel this is the end."
Is it really the end now? Can Ferne prove she is telling the truth? Will Charlie believe her? We'll be tuning in on Wednesday night (10pm, ITV2) to find out!