Tinie Tempah has admitted that he was surprised to find out how "normal" Brad Pitt and Angelina Jolie were at the BAFTA Awards over the weekend.
The London raised pop star chatted it up with Brangelina on Sunday night (16 February) after the prestigious ceremony and the trio even discussed the subject of having children - although Tinie has insisted that he isn't ready to be a father just yet!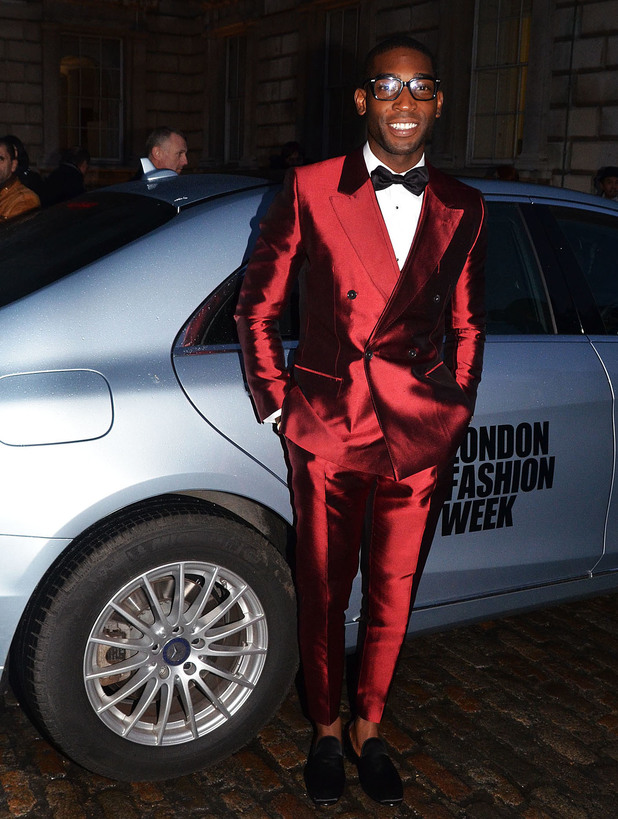 Reflecting on his Hollywood encounter last night at the Elle Style Awards - for which
Tinie wore a shiny red suit
- he said: "Whenever I meet people of that elk and at that level, I'm always surprised that they're normal.
"I congratulated [Brad and Angelina] on their family and adopting all the different children they have. And for setting such a good example – I think that's what they're doing by adopting children from different parts of the world."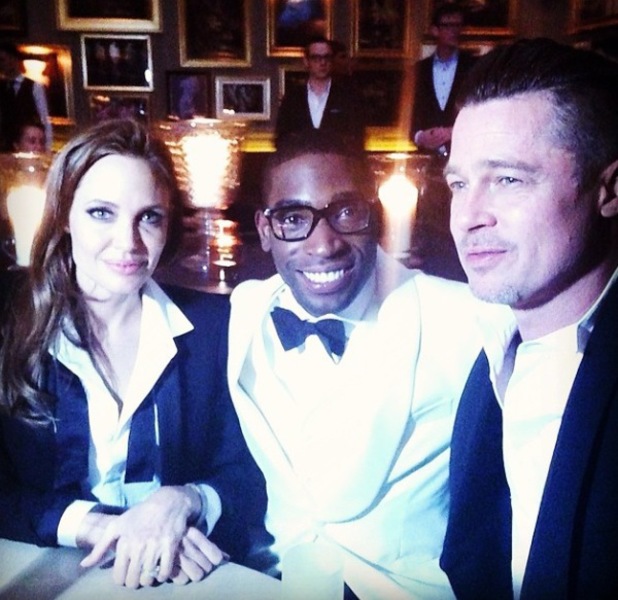 He added: "I've still got some way to go – I'm only 25, I'm going to enjoy myself before I think about kids."
As well as pictures with the famous couple, Tinie also flooded his profile with various other enviable snaps - including one of him with ultimate A-lister Oprah Winfrey.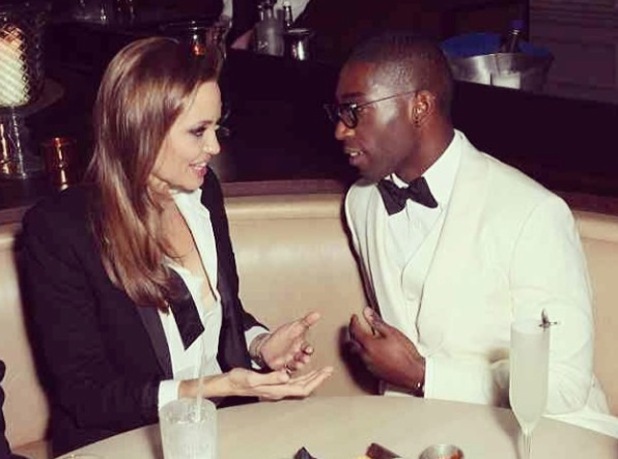 "Oprah was very lovely," he said yesterday. "She's one of the people I've always wanted to meet and get a picture with – especially for my mum."
But that wasn't all.
During his BAFTA opening performance with singer Laura Mvula on Sunday night, Tinie proved just how chummy he is with the Royal family by giving Prince William a high five!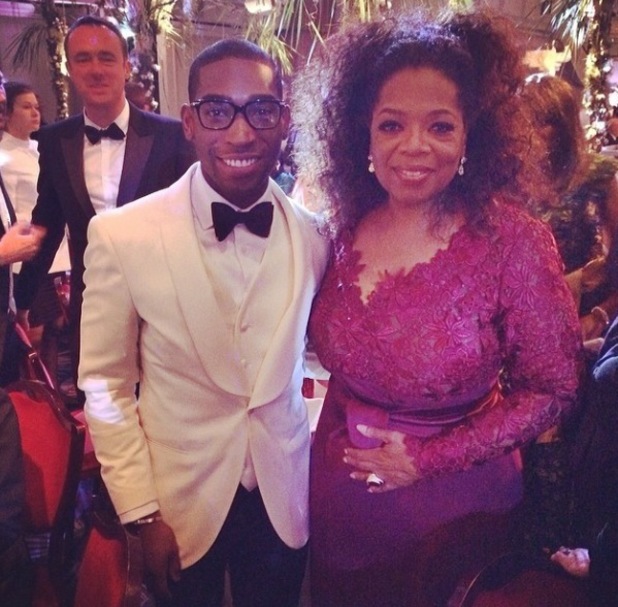 Yes, really.
Speaking about the special (and unexpected!) moment, he said: "It wasn't pre planned; it was a spur of the moment thing. It's been great.
"As an artist you hope for moments and opportunities like that. I'm so happy that at the stage I'm at now in my career I've had the chance to do that."
Is there anyone Tinie hasn't rubbed shoulders with?!
£2.49/month – that's all is costs for 4 issues of the REVEAL early edition. Gossip too good to wait for! Subscribe today!