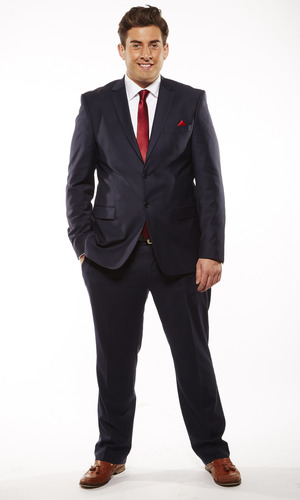 James 'Arg' Argent has been an original cast member of The Only Way Is Essex since its debut in 2010, and now as the show hits its 11th series, the reality star veteran is planning on coming back with a bang.
Arg, 26, is not only returning with a slimmed-down image but he's also embarking on a new chapter after moving out of his family home and into his first flat. We grabbed an exclusive chat with Arg who told
Reveal
about his chemistry with co-star Gemma Collins, his new tell-all autobiography and why he feels like he's "finally made it".
You've been a good friend to Gemma following her split with fiancé Rami Hawash. How is she coping now?
She's doing a lot better now. She's been through a tough time from being engaged on Christmas Day to literally a few weeks later being single again. I've been her shoulder to cry on but I'm always going to be there for her. We're always going to be good friends.
Were you surprised about Gemma and Rami's split?
I was a little surprised about their split, but I was more surprised at the fact they got engaged.
You've dated Gemma before, will you just remain the best of friends?
Gemma and I are best suited as friends. We do get on really well and we have got good chemistry, but when we briefly went out for the couple of weeks that we did, it wasn't really the best. Gemma knows that.
Joey Essex is taking a break from the show. How have you found filming the new series without him?
It's different with Joey not being around as he was a really good cast member, but I've got plenty of friends on the show. I've been close to Elliott Wright for years and I've known Lewis Bloor since we were kids. I've also formed good friendships with Tom Pearce and James 'Diags' Bennewith.
You've been on a diet recently. How much weight have you lost?
I've lost a stone and a half so far. I've been to the Mayweather Boxing Club in Las Vegas where I got trained by Roger Mayweather. I also went to Cannes and got trained by Peter Fury. I've had an amazing experience. I've been really lucky.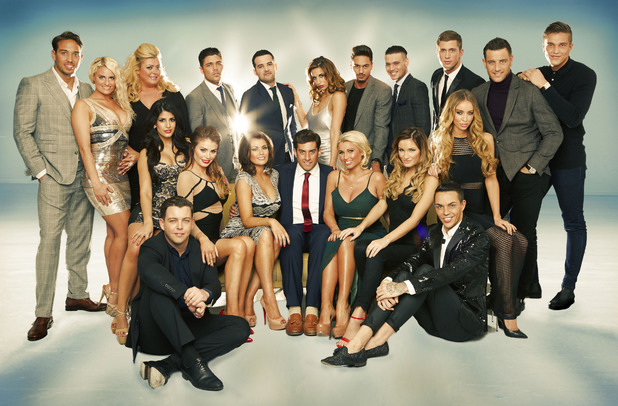 We hear you're writing your first autobiography. Tell us more...
I've got a book coming out called
Living it Arg
and when I was first approached, i was thinking if I really had enough stories to tell. But as I've gone though every chapter, it's a really strong book. I'm really proud of it. The boys' banter chapter is hilarious. Some of the stuff we get up to on our holidays will leave people gobsmacked.
So what else will you discuss in the book?
It's about me growing up as a child. So losing my virginity to my ex girlfriend Lydia Bright and falling in love with her. Also, how I became best friends with Mark Wright and then years later joining
The Only Way Is Essex
. My life completely changed from being a normal Essex boy to starring on a BAFTA award-winning TV show and hanging around with celebrities.
I was going from job to job and I didn't know what to do with my life. I came home from Spain having no money, no girlfriend and no prospects. Literally a month later I was on this humongous hit of a TV show.
TOWIE
was an absolute monster in the first few series and it still is now.
Do you reveal any secrets?
There are a couple of secrets in the book but there's so much more I could have told. I've toned it down a bit. It's a well known fact that I had a phase when I was cheating on Lydia, and obviously I really regret it now, but in the book it mentions a passionate kiss in the toilet with a former
TOWIE
cast member. I'm not going to say who it is.
You're moving out of your parents' house into your first flat. Where are you going to live?
I'm moving out into the heart of Chigwell. It's a two bedroom flat and it's actually in the same block of flats as Elliott. I'm really excited; I feel like I've finally made it.
Catch Arg and the rest of the TOWIE gang for the brand new series on Sunday (23 February) at 10pm on ITV2.
£2.49/month – that's all is costs for 4 issues of the REVEAL early edition. Gossip too good to wait for! Subscribe today!
Watch the new TOWIE trailer below: