Paris Hilton has definitely celebrated her 33rd birthday in style!
Paris' big day was on Monday (17 February) and she was joined by her loved ones, including sister Nicky, at a special birthday meal.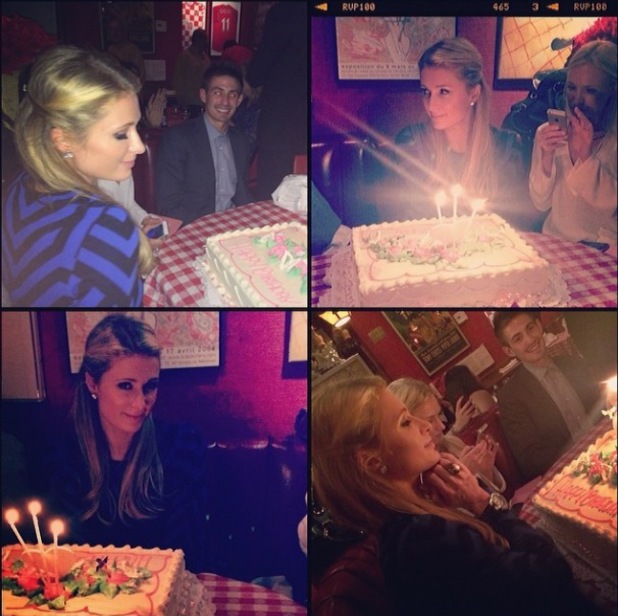 Sharing some pictures on Instagram, Paris can be seen looking gorgeous while blowing out the candles on a giant cake and while clutching a huge bunch of balloons.
Alongside the snaps of her cake, she commented: "#BirthdayCake for the #BirthdayGirl."
Paris' boyfriend River Viiperi has also uploaded some pictures to his profile, describing Paris as "beautiful". Cute!
One was taken on the night of
Paris' 33rd birthday party
held at LA venue Greystone Manor, a supperclub situated in the heart of West Hollywood.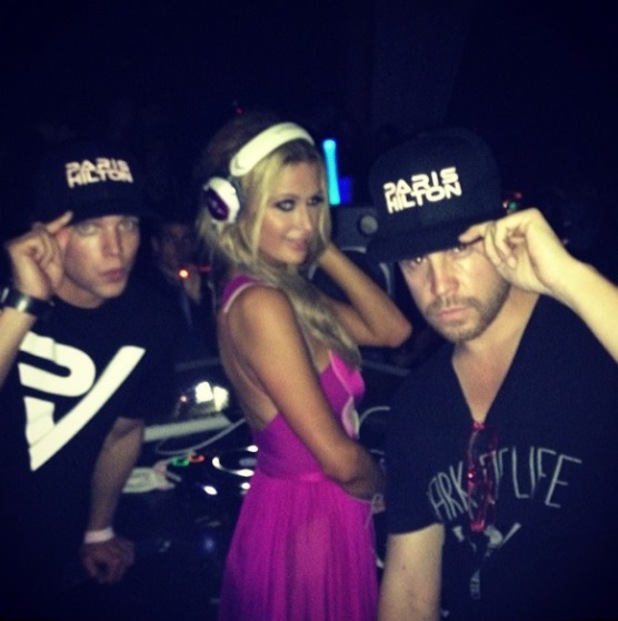 The DJ can be seen doing what she does best - spinning the decks - while River has said: "Had a blast celebrating my Love @ParisHilton's B-Day Party on Saturday @Greystone_manor W @daveophilly & Crew #GoodTimes. How beautiful was she in her princess dress? #Sexy."
River has also Instagrammed a photograph of himself sat on the floor with one of Paris' adorable dogs, Peter. Alongside the snap, he tweeted: "Peter & I watching @ParisHilton open her B-Day presents. Feels like Xmas."
Finally, River has also uploaded a video montage made up of pictures of the couple: "Happy B-Day Baby @ParisHilton #LoveYou," he said.
River also captioned it, 'Pictures are worth 1000 words'. Aww, you guys!
Watch River's montage for Paris here: