Essex's leading alpha male and former star of TOWIE, Mark Wright, is certainly throwing his all into his latest project for ITV2.
While Mark, 27, feels more at home at an all-inclusive resort in Marbella, over nine weeks he moved in with families in remote areas of the globe to throw them the ultimate party.
But it wasn't all fun and games as Mark reveals his terror at swimming with sharks, dressing as a woman and desperately missing his fiancée Michelle Keegan...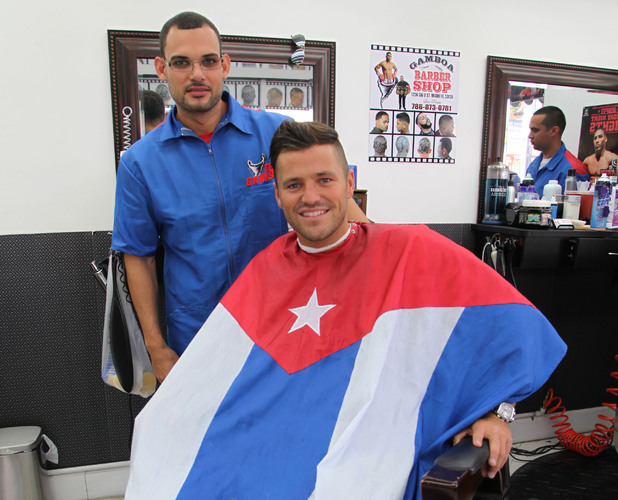 Your new show, Party Wright Around The World, sounds like a dream job…
Yeah, it sounds like the dream job and it was the best experience ever. But it was also difficult because I was living with people who are completely different to me, miles away from home. Whether I was living on a hip hop star's sofa in Harlem for a week, or living in a tent in the freezing cold in Canada, it was quite hard and I wasn't allowed to stay in a hotel with the crew, so I genuinely was with the family. I am a family man so I got close to the families and I was very emotional when I left them.
How long were you away filming?
Altogether, I was away for nine weeks. So I filmed two episodes, which took me about two and a half weeks to film, then I came home for about a week or two, then I'd go away again. I really missed my family and friends and obviously my fiancée, Michelle. It was tough, it was like being in
I'm A Celebrity
again; living with people I didn't know in hard conditions.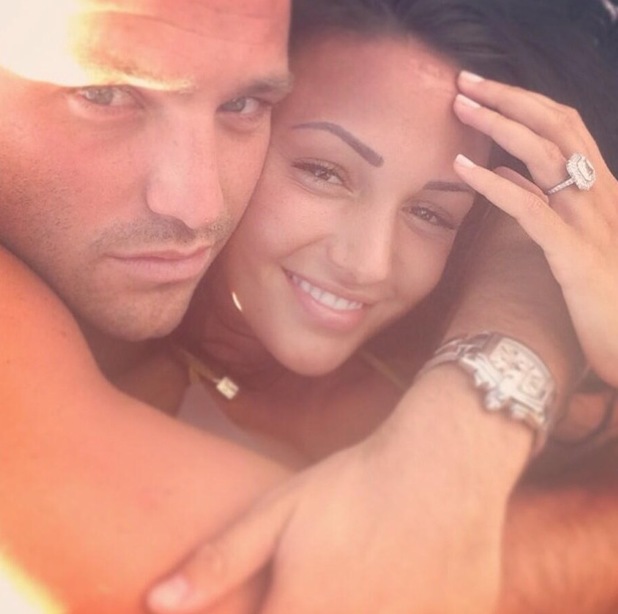 Were you ever genuinely scared?
When a guy walked into my tent one evening and said, "I'm going to give you some bear spray in case a bear attacks you. They're all outside the tent at night!" In Australia, I swam with sharks and in Miami, I was petrified to dress as a woman and petrified at what my friends would think! I did it because I got very close to the people there and I didn't want it to look like I didn't want to be a part of what they're used to. So I threw myself into everything.
How did you cope with the homesickness?
I was very homesick a lot of the time, but after two or three days, I got really close to the families. So it was tough knowing that I was filming there for a week and then I'd have to go somewhere else and leave the family I'd got close to and do it all over again.
Do you ask Michelle's advice when it comes to taking on new projects?
Yes, because she's got a good view on it and, likewise she talks to me. We had a meeting the other day at ITV and we were both on the same floor and I was with the head of entertainment and she was with head of drama. So in a way we kind of work at the same place. Her boss is kind of my boss, so it's nice.
Would you ever take on a joint project, like TV presenting?
I would never say no, but I'm doing my thing at the moment, she's doing hers. It's nice to keep it separate and then come home together at night. If we got offered the same thing, then maybe we'd do it, but we're not setting out to be a showbiz couple. The fact that we both work in showbiz is what it is, but I'm sure I would have found Michelle even if I weren't on TV, because we are such a compatible match. The fact that we've got the same job is just another reason why we get along together.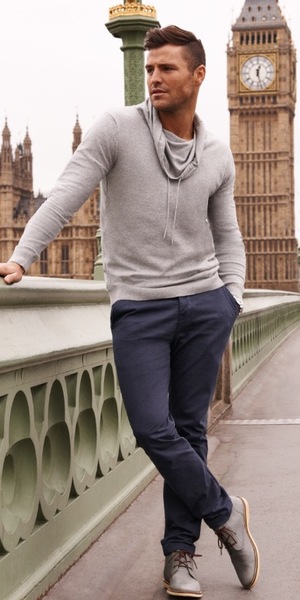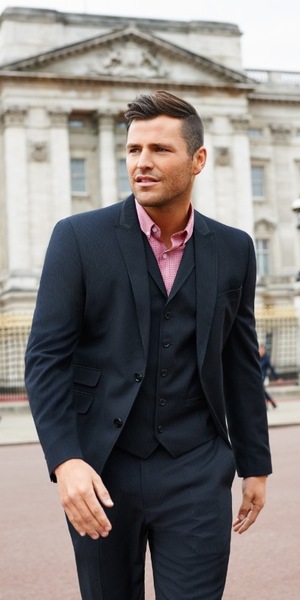 Would you like to do more acting?
I used to act as a kid and I believe I can act. I was at the Sylvia Young Theatre School for eight or 10 years. But if I had to be honest, I prefer the entertainment TV life than acting. Now I'm with Michelle, I see the intensity of the hours, it's not that glamorous, it's not what everyone thinks. I'd rather be on Saturday night television, walking out on stage presenting something like
X Factor
or
Britain's Got Talent
.
Do you get upset when you're criticised?
Sometimes I like being criticised because I love being someone to prove people wrong. I know people have said stuff in the past, like, "What's Mark going to do next?" or "He can't do that." So I'm like, "We'll see about that," and then in my head I remember that.
Do you look back at your time on TOWIE fondly?
I really didn't know what was going to happen with the show when it first started - I thought it was going to go out at 3am on channel 720 or something! So I'm definitely proud to have been a part of it. I've always had a business head with everything I've done. Even with my promoting, back in the day, I've always had a plan and it's working at the moment.
What do you still want to achieve?
I'm presenting on the radio, which is something I've always wanted to do. It's like, "Wow look at myself," love it! I'm the face of Littlewoods which is great, I always used to pick clothes out of the catalogue when I was young for my holiday so that's another pinch myself moment. I want to keep showing my personality and being me, doing fun stuff and entertaining people. I suppose the dream is to one day be as big as Ant or Dec or Dermot O'Leary.
Party Wright Around The World starts on ITV2, Wednesday 26 February, 9pmRead more form our chat with Mark in Reveal magazine - out now!