Pregnant Katie Piper looked glamorous and glowing with health when she arrived at London Fashion Week on Saturday night.
The TV presenter and charity campaigner, 30, attended LFW Autumn/Winter 2014 Fashion International designers show yesterday (15 February) at the capital's Charing Cross hotel.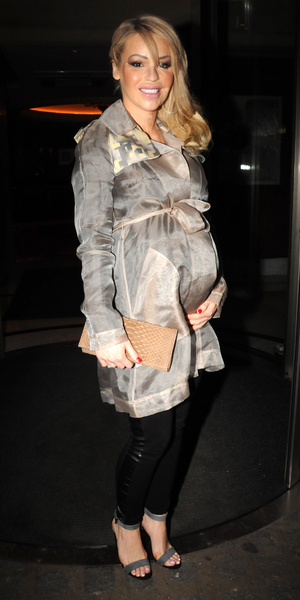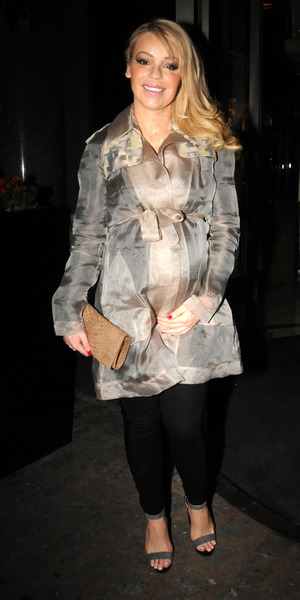 Covering her large baby bump in a sheer gold jacket, Katie was all smiles as she sat in the front row of the catwalk show.
Before arriving at the glamorous event, Katie joked: "On my way to my first show for #LFW with @cintalondon rocking the 9 months pregnant look front row!"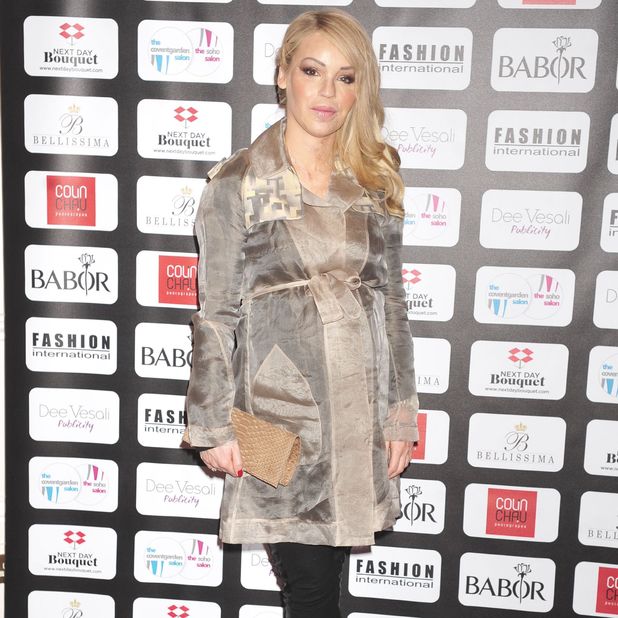 She later described the evening as "fantastic" and told her thousands of Twitter followers that once at home, she'd kicked off her shoes and headed for bed.
She said: "Fantastic evening at @FashionIntLFW high heels off now and time to sleep as someone is kicking now!"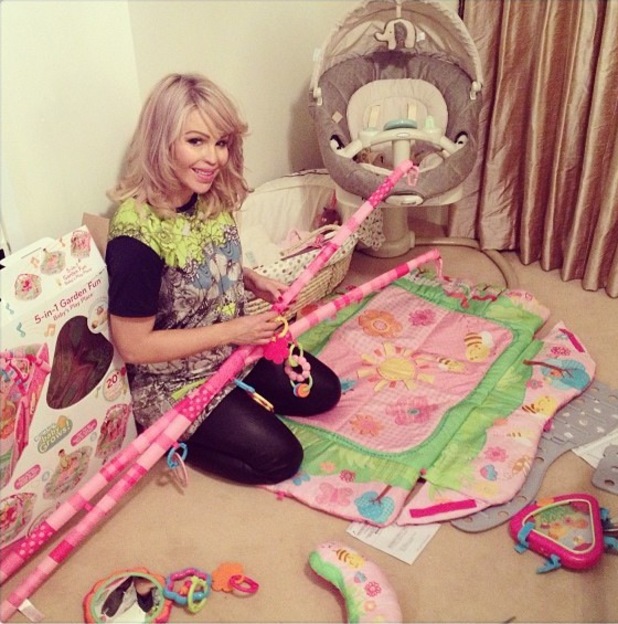 Katie is expecting her first child with boyfriend James any day now.
In December, they confirmed they are having a baby girl
.
The mum-to-be - who suffered horrific burns following an acid attack organised by her ex-boyfriend in 2008 - managed to keep her chin up despite receiving abusive tweets over the weekend.
She was forced to report one Twitter troll to the Metropolitan police when he sent abusive threats about Katie's unborn baby.
The vile tweet said: "Wouldn't it be hilarious if one of the nurses in the maternity ward throws acid @KatiePiper_'s newborn baby's face when she gives birth?"
The user has since been shut down.
Do you like Katie Piper's pregnancy style? Tell us below!