Kim Kardashian was treated to a VERY romantic Valentine's Day present from her fiancé Kanye West - not just one bouquet of flowers, but dozens!
The reality TV star, 33, was clearly thrilled when she received 1,000 red roses from the rapper who is notorious for his lavish displays of affection.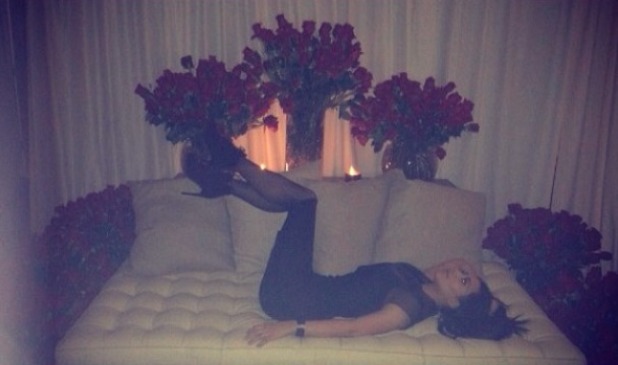 Kim couldn't help sharing her happiness with the world on Valentine's Day when she posted a picture of herself surrounded by the flowers which are famous for their romantic associations.
The
Keeping Up With The Kardashians
star can be seen lying on her back on a white sofa in a room filled with the beautiful bouquets. The scene is lit only by a few candles.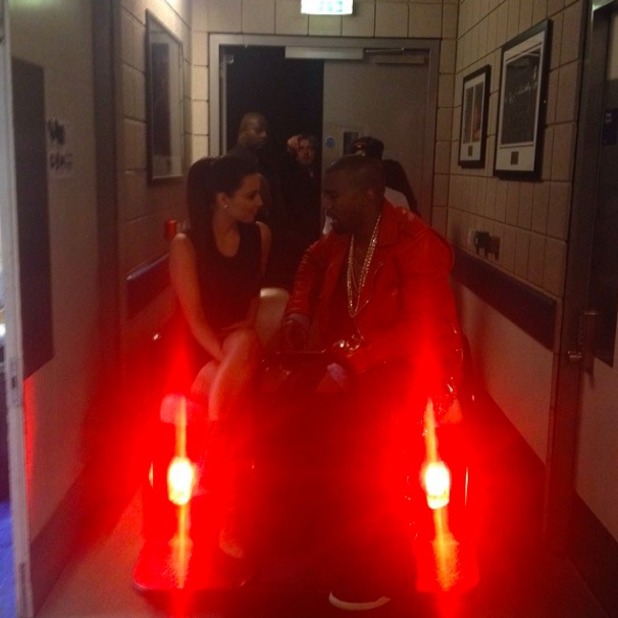 Kim spent the special night supporting 36-year-old Kanye on tour, and posted a picture of them looking smitten backstage.
She tweeted: "My date with Yeezus tonight #YeezusEastCoastTour #Baltimore."
And earlier she had written a message to her fans, saying: "Nothing better than being with my love on Valentine's day! Happy Vday dolls!"
Kanye's spectacular proposal to Kim
took place last October and
the official footage will soon be aired on their E! reality show
.
They plan to marry this May in Paris, according to reports.
What's the most romantic thing any one has ever done for you? Share your stories below!
Kim Kardashian and Kanye West's relationship in pictures:
Copyright: Rex Features