Davina McCall has completed her gruelling Sports Relief 'Beyond Breaking Point' challenge after battling injuries, tears and some pretty dreadful weather.
Davina crossed the finish line outside London's Tate Modern at 4.15pm this afternoon (14 January) after swimming, cycling and running a combined total of 500 miles.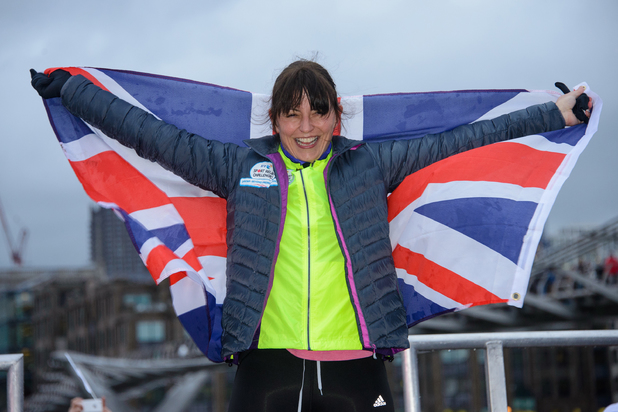 Just today, Davina ran a full marathon despite suffering from battered feet, exhaustion and sore knees, and was met with huge cheers as she finally finished.
The TV presenter was joined by celebrity friends, including tennis legend Martina Navratilova, comedian Jo Brand, newsreader Sophie Raworth and DJs Chris Moyles and Nick Grimshaw, on her run.
And her husband, Matthew Robertson, drove alongside with their three children and they shouted encouragement to keep her going.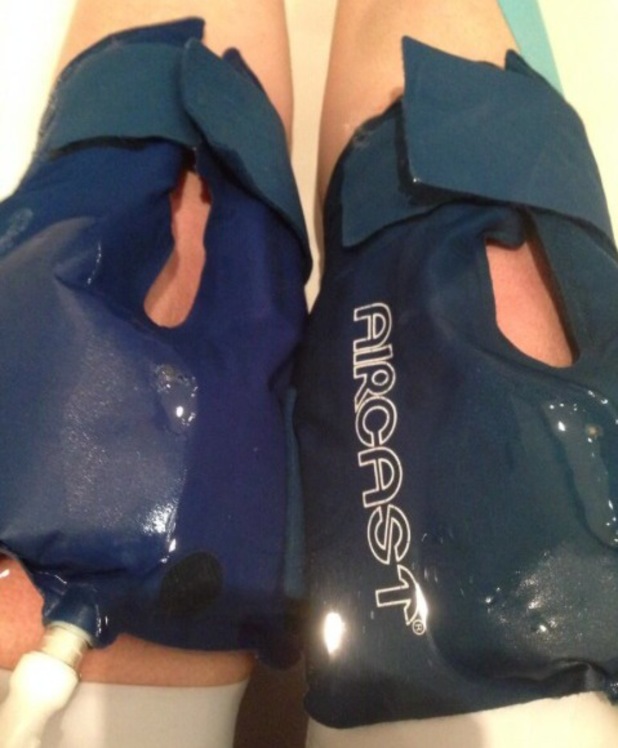 When she crossed the finish line, Matthew put Davina's wedding ring back on her finger. Aw!
Davina told the crowd: "I can't believe it was me! Thank you to anybody that's donated, that's why I did it.
"The team that got me here, they just carried me through. And Matt and the doctors and the physios. My kids - I just hugged them, it was amazing! I've just got to stop crying!"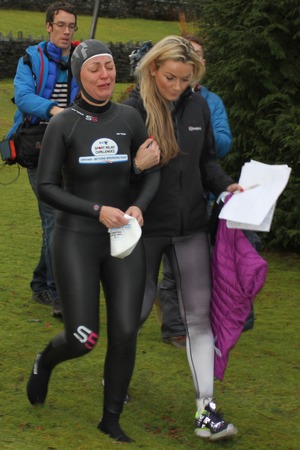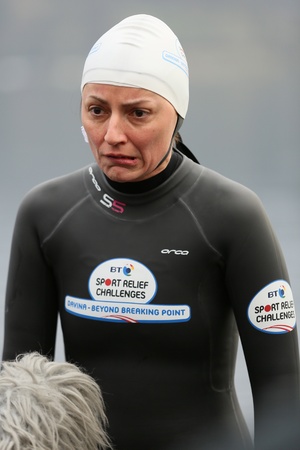 Davina added: "This challenge was for Sport Relief, it was for women and children living really hard lives, not just here but all over the world.
"It was a really important cause for me to be able to help other women."
Earlier this week,
Davina broke down in tears and was pulled from Lake Windermere after collapsing
following her one-mile swim. But like a true trooper, she battled on.
Well done, Davina!
Donations can be made at sportsrelief.com or by texting FIVE to 70510.
Watch Davina's dramatic Lake Windermere finish here: