Joey Essex has made a special breakfast for his Valentine - James 'Arg' Argent.
Joey can be seen getting to work in the kitchen in a new short video and, channelling his inner Mary Berry, whipped up a romantic heart-shaped egg for Arg.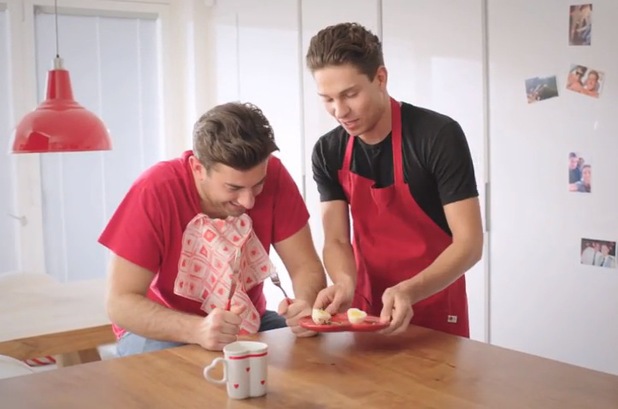 Not only does the
TOWIE
star talk fans through how he made it, he actually makes it look very easy.
After he's finished, Joey hands the plate of hard-boiled eggs to Arg and says: "There you go mate, there's some love heart eggs for ya."
Looking delighted, Arg gives Joey a big hug and tells him: "Ahhh Joey, I love ya mate."
The bromance is strong in these two!
Watch Joey and Arg's bromantic video here:
Joey and Arg filmed the video in connection with 'me' mobile energy. For more information visit www.mobileenergy.co.uk