Hunky rugby player James Haskell gave ladies an early Valentine's Day treat yesterday by handing out chocolates in central London.
Dressed to impress in a dapper suit, the athlete surprised lucky ladies in Piccadilly Circus with heart shaped boxes of sweet treats while, appropriately, standing next to the Eros statue!
A handsome sportsman in formal wear offering you chocolates on a cold, dreary morning? How could anyone refuse!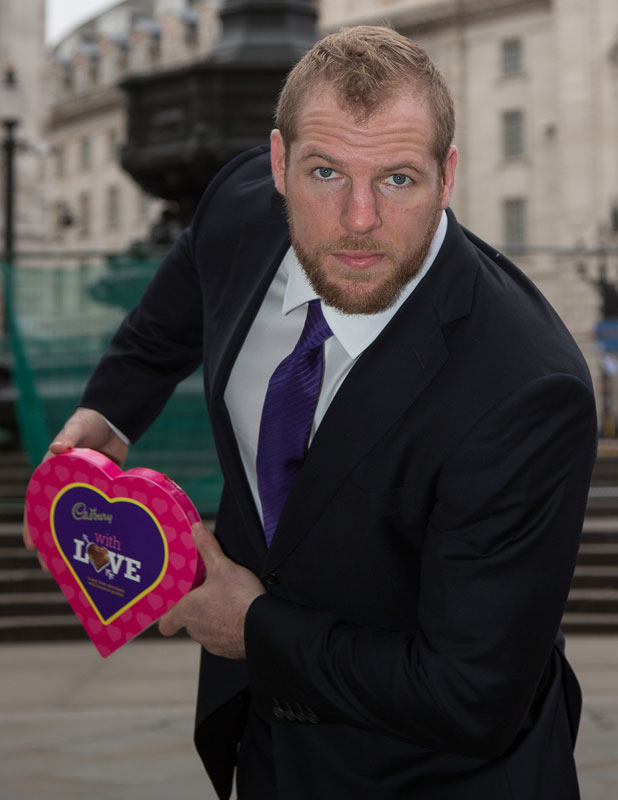 In case you're wondering why 28-year-old James was doing this, it was all in aid of Cadbury With Love, a campaign for Valentine's Day that encourages people to put nerves and shyness aside and confess their feelings to their secret crush.
"Although Valentine's Day is all about the person you love, it can also be an opportunity to reveal your feelings for someone new," he says.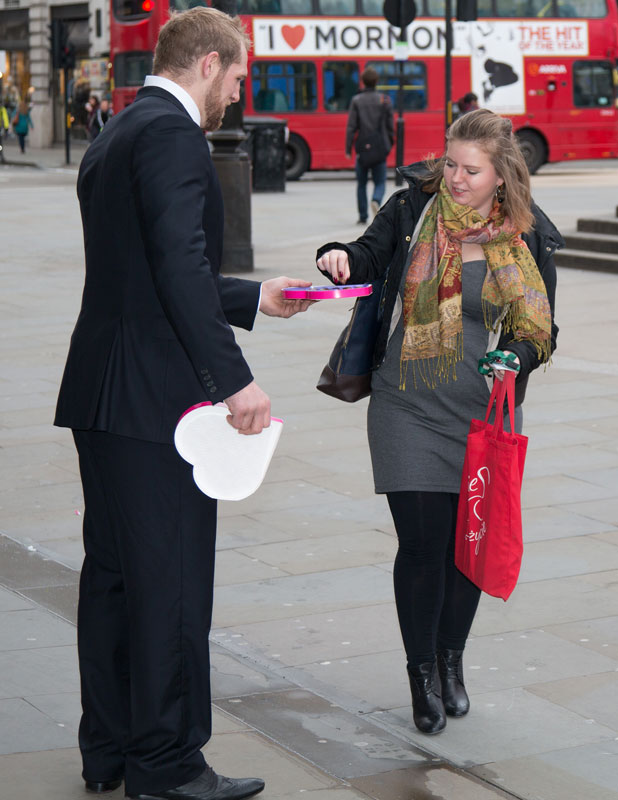 James adds: "This is always a little nerve-wracking to admit your true feelings to your secret crush. This year is your chance to be brave and tackle your feelings head on. Instead of having to find the right words to say, why don't you show your true feelings with actions. Handing over a box of chocolates is a great place to start."
We agree… though we'd prefer someone to be handing the chocolates to
us
than vice versa!
And, as we know you're wondering... James was linked to Kelly Brook last year (although that was apparently not true) but is rumoured to currently be single. Form a queue!
It seems that James' day out has inspired a handful of women to take the plunge and admit their true feelings tomorrow.
One said: "James really encouraged me to be brave and admit to my crush how I feel - so hopefully I won't be single as of tomorrow." Another claimed: "I may leave two boxes of chocolate on my crush's desk tomorrow with a note saying he can give me one back if he feels the same - so fingers crossed!"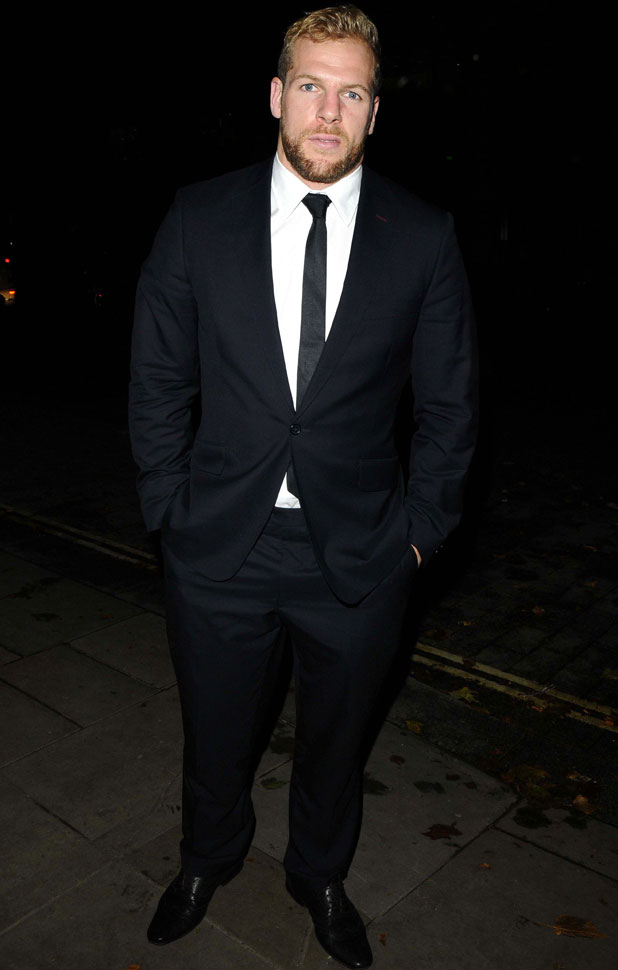 In the spirit of the campaign, we decided to do a little survey around the
Reveal
office to undercover some of our secret celebrity crushes.
Without revealing who suggested them (they are secret crushes, after all), it seems members of the
Reveal HQ
team wouldn't mind a box of chocolates from any of the following: David Beckham (obvs!), Eddie Redmayne, Peter Andre, Tom Daley, Michel Roux, Jr, Jon Bon Jovi, Douglas Booth or Charles Esten (who plays Deacon in
Nashville
).
We know some of these lovely men are taken but for the unattached ones, please don't let us down!
The Cadbury With Love chocolate box comes in two sizes: a large box, 180g, RRP £4.00 and a cute little box, 48g, RRP £1.50.