Prince William left baby George at home today to attend an Illegal Wildlife Trade conference with his brother Harry and father Charles.
The three Princes were pictured outside the event this morning (13 February) and were all dressed in dapper and coordinating navy blue suits.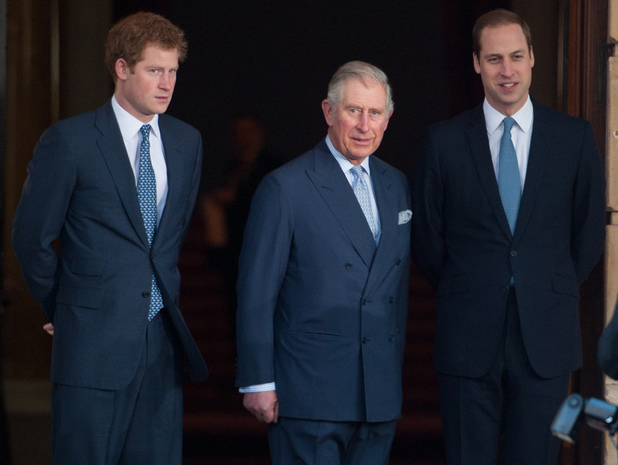 The conference is being held at Lancaster House in London and will see leaders from 40 states come together to discuss stamping out the illegal killing and trading of the world's wildlife.
Although the event is being hosted by the Government, Princes Charles, William and Harry are also representing the UK.
In a statement yesterday, Charles and William said: "We have come together, as father and son, to lend our voices to the growing global effort to combat the illegal wildlife trade - a trade that has reached such unprecedented levels of killing and related violence that it now poses a grave threat not only to the survival of some of the world's most treasured species, but also to economic and political stability in many areas around the world."
Meanwhile, earlier this week
William's wife Kate Middleton stunned in midnight blue as she attended her first public engagement of 2014
at the National Portrait Gallery.