Damage and Big Reunion star Jade Jones celebrated his birthday yesterday by dining out with fiancée Emma Bunton.
Emma treated Jade to a meal at London hotspot Nobu before the pair were joined by
Celebrity Juice
host Leigh Francis for dinner.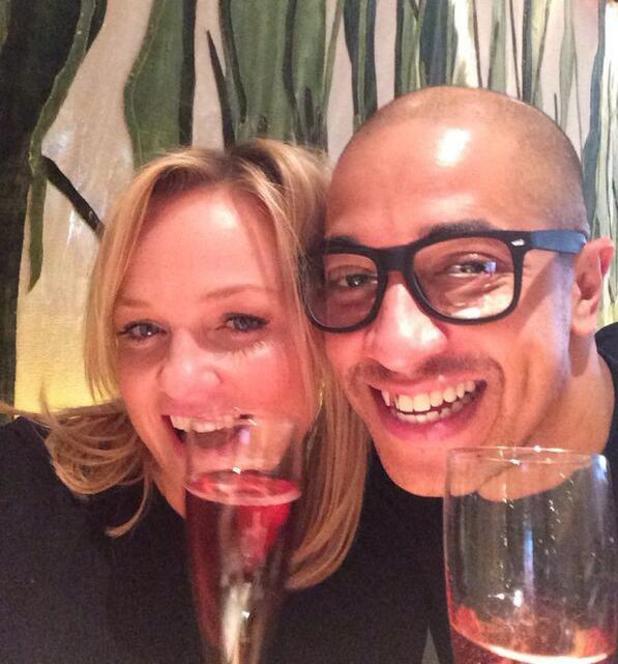 The couple, who got engaged in 2011, started early in the day and toasted to Jade's birthdy with a glass of champagne. Spice Girls singer Emma said: "We are starting early, well it is @JadeJonesDMG birthday!"
She later added: "Loving a bit of #nobu for lunch!! Mmm.. Me and my @JadeJonesDMG."
Emma, 38, also sent Jade a sweet message on Twitter: "Happy birthday to my truly special and gorgeous man @JadeJonesDMG love u."
'Ghetto Romance' singer Jade was inundated with birthday messages from fans and his fellow
Big Reunion
stars including his Damage bandmates, and Kenzie and Adam Rickitt of newly-formed group 5th Story.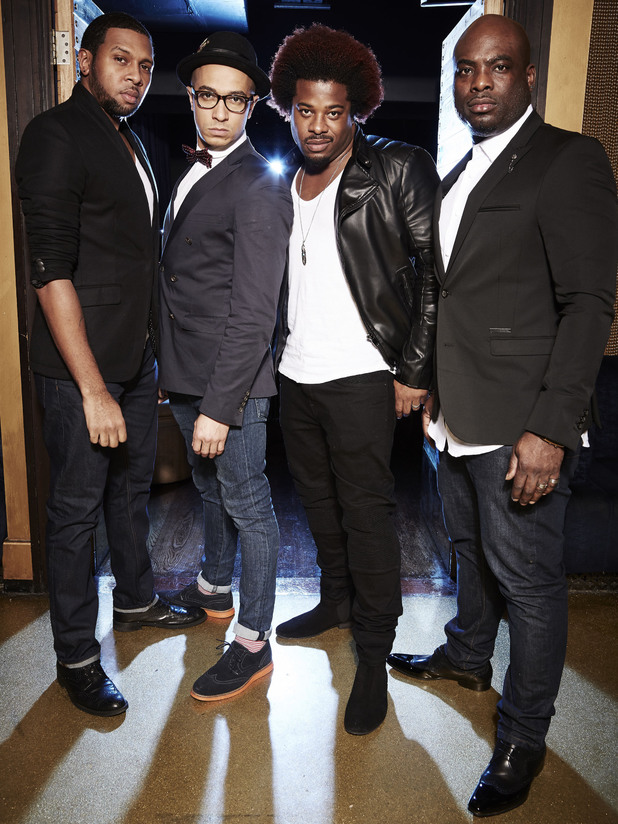 "I've had so many birthday messages it's unreal," said Jade. "Thank you all so much! Been trying to get back to ya's but they keep flooding in Xx."
Damage appeared in the first episode of
The Big Reunion
last week where Jade, Rahsaan J. Bromfield, Noel Simpson and Andre Harriott spoke at length about their rift with former bandmate Coree Richards.
After the show, Jade said: "Wow!!! So episode 1 is over!! I can't wait for next week. The story continues. Thank you all for you sweet messages. It's nice to be back."
The Big Reunion continues tonight (Thursday 13 February) on ITV2 at 9pm.
The Big Reunion 2014 bands - before and after:
Copyright: Rex Features