Miley Cyrus may say she doesn't intend to shock people, but this latest topless picture is definitely going to get her critics talking.
Miley, 21, stripped off for the risqué photo shoot before climbing into bed with two male models - who also appear to be naked.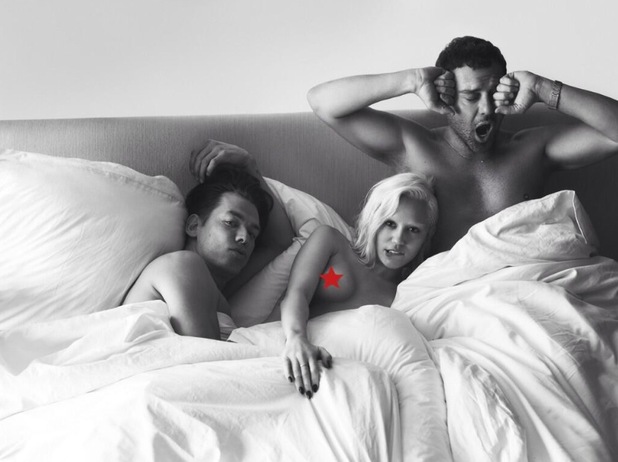 The star is biting her lip seductively while one of her bedroom buddies stretches out and yawns next to her.
Although she has photoshopped a red star over her nipple, Miley has encouraged fans to view the original black and white snap to "see the real deal".
Uploading it to Twitter, Miley told her followers: "Bed time portraits By @mertalas & @macpiggott so xxxited [sic], check it out 2 see the real deal."
She then used a star symbol, seemingly in reference to her cleverly covered nipple.
Former Disney star Miley has certainly raised a few eyebrows over the past year. In August,
Miley took to the stage with Robin Thicke for that MTV VMA
performance.
Weeks later,
Miley stripped off and went naked in the video for her single 'Wrecking Ball'
.
However, earlier this year she said: "I'm more focused on people being excited about me as a singer, rather than someone who shocks people."
Hmmm....
Watch the video for Wrecking Ball here: