The Big Reunion's A1 are to open up on the show about a fatal crushing that left four fans dead.
Ben Adams
, Mark Read and Christian Ingebrigtsen will appear in the second episode of the new series next week and will talk about the shocking incident in 2001.
The boy band, who were a four-piece at the time, were due to do a signing at a shopping centre in Jakarta when there was a sudden stampede.
A1 had already left because they were not happy about the safety of the mall and, soon after, four girls were crushed to death. Two were also critically injured as fans scrambled for the emergency exits.
The band cancelled their tour of Asia and returned to the UK. A little more that a year later, they split.
In next week's show, Ben will recall: "We could see girls at the front actually being squashed against the glass.
"I remember looking up and going to everybody, 'Can you see this?' I just think the sheer enormity of people that were there was just uncontrollable. Unfortunately, four young girls got squashed to death at the signing."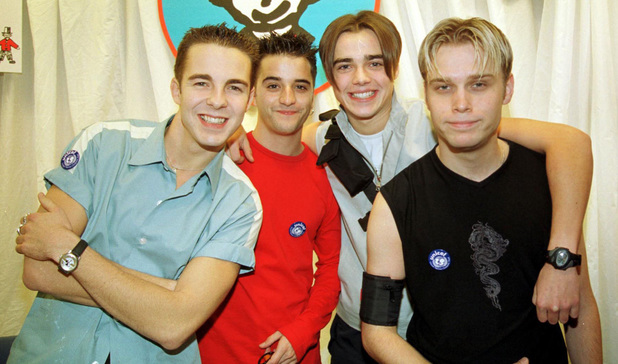 Christian adds: "We know we didn't cause it. But we also know, if we hadn't been there, those people would still be alive maybe.
"I guess it's something we can never fully come to terms with and accept."
The band, who released a statement at the time saying they were "devastated", soon withdrew from the public eye.
Ben says: "It was a time for us to re-evaluate what we were doing and why we were doing it."
Months later, the band returned to the spotlight with their single 'Caught In The MIddle', but fourth member Paul Marazzi did not appear to be enjoying himself any more.
Christian says: "Looking back now, I think Paul stopped caring as much and withdrew a little bit more." Ben recalls: "I think for an entire month on tour he refused to speak to me."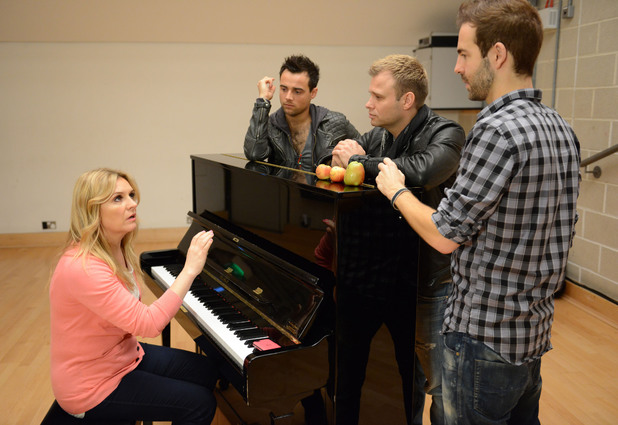 Paul quit and soon after the band went their separate ways - with debts of £2 million.
During the show, the remaining three band members will also talk about their battles with egos and a punch-up between Ben and Christian.
The Big Reunion, 9pm, ITV2, Thursday 13 February.
The Big Reunion series two: Then and now
Copyright: Rex Features