Peter Andre and Emily MacDonagh have named their baby daughter Amelia.
'Mysterious Girl' singer Peter, 40, confirmed the name choice via Twitter on Monday afternoon (3 February), shortly after revealing in a TV interview that Amelia was his first choice.
Peter wrote: "Ok FINALLY we have a name for our beaut of a baby girl. Ems, J , P and I have decided on Amelia :):):) So lovely fans, before you read it anywhere else, here it is. Love ya ☺ (sic)."
J and P refers to his children Junior and Princess.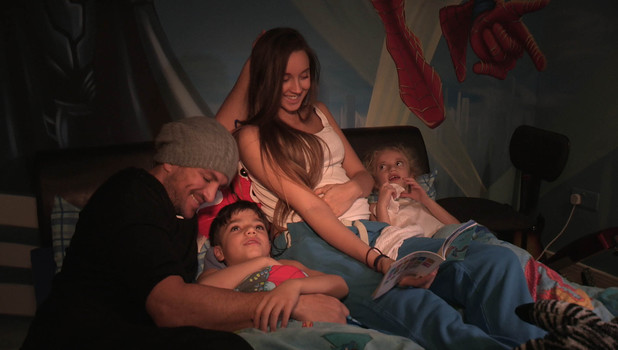 Trainee doctor Emily gave birth to the couple's first child on 7 January at Musgrove Park Hospital in Taunton, Somerset. Baby Amelia arrived three weeks earlier than planned. News of the birth was first leaked via Twitter on 9 January by fellow hospital visitors who claimed to have seen the famous couple in the vicinity.
Peter later confirmed the news via Twitter, writing: "Now that I have had the opportunity to tell Junior & Pringles, we are very happy to announce the safe arrival of our beautiful baby girl:) " he said. "We are extremely thrilled and mum and bubba are doing fine. We are looking forward to a nice quiet couple of weeks getting to know our baby (sic)."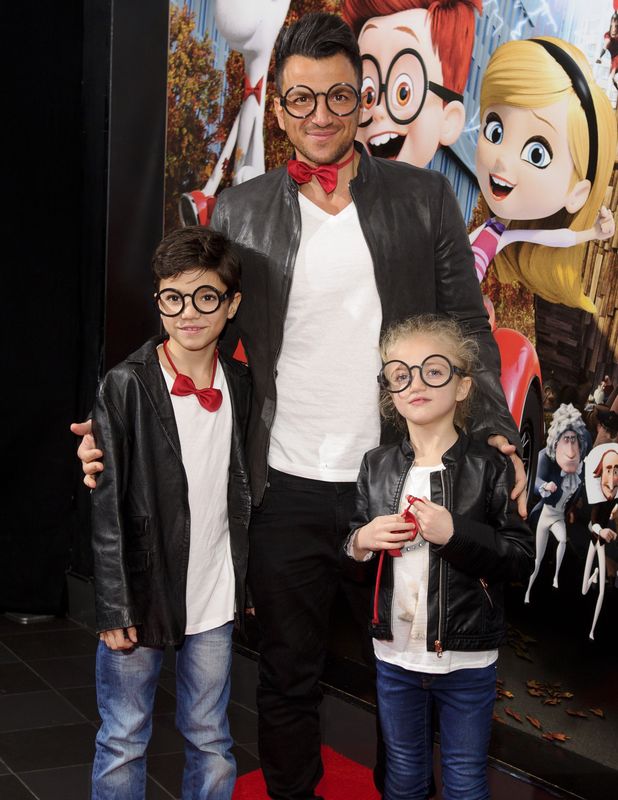 Peter's message today confirmed what he'd previously told fans; that he and Emily had allowed his children Junior and Princess a say in choosing the name.
Tweeting last month, he said: "Haha she is a mysterious girl. No name yet. Still have time. Want the kids to help choose :)) (sic)."
Junior, eight, and Princess, six, are Peter's children from his marriage to ex-wife Katie Price.
Peter revealed during an interview on
Jonathan Ross
on Saturday night (1 February) that Amelia was his first choice for a baby name.
"We have four names. We had Rose. I love Rose because it's English and beautiful," Peter says. Amelia, beautiful name. Elizabeth. Alexandra. So these are the four names that we've been throwing around. I love them because they are English and they are beautiful."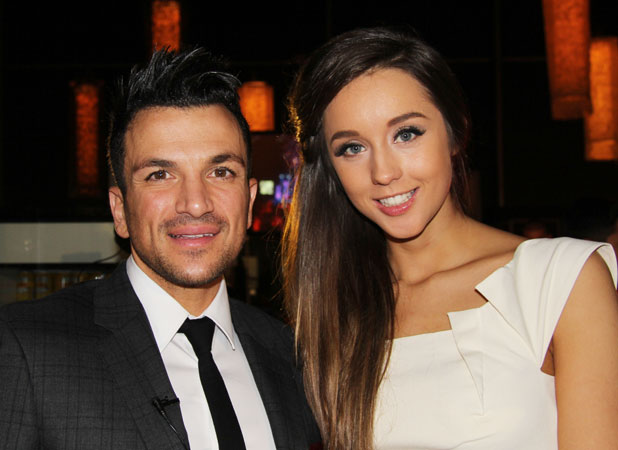 He added: "I've got to consider, I've had two children, biological children, and this is [Emily's] first, so I want her to be happy. My favourite is Amelia. I love that name but I want her to be happy."
Well, it looks like Peter got his way – and Emily is happy! So good news all around!
Peter and Emily's relationship in pictures:
Copyright: WENN.com