Coleen Rooney has marked her late sister Rosie's birthday with a touching picture taken on her wedding day.
Coleen, 27, shared a photograph of herself and Rosie on Facebook yesterday, on what would have been the youngster's 16th birthday.
The picture shows Coleen crouching down next to her sister, who was a bridesmaid at her and footballer Wayne's wedding, in 2009.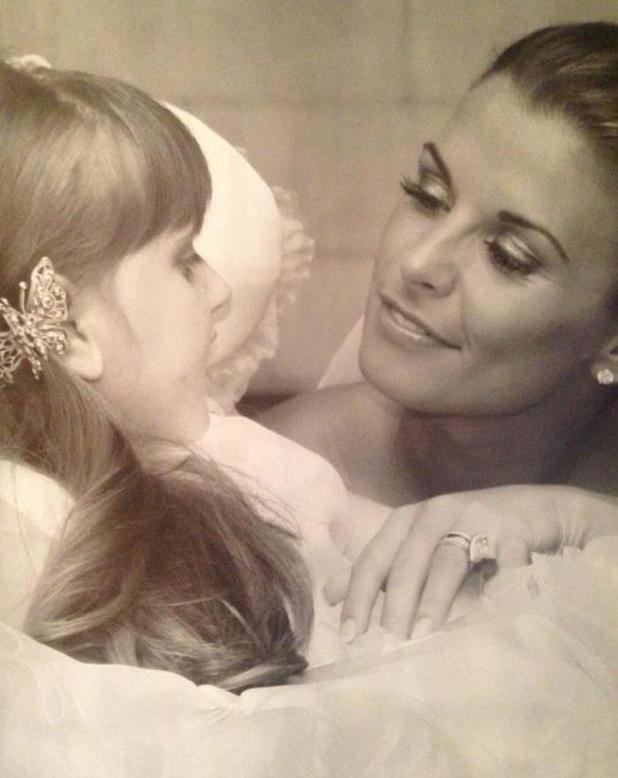 Coleen commented: "Having a special moment with Rosie who was a beautiful bridesmaid on my wedding day x."
Earlier, Coleen had posted: "Happy 16th Birthday to my gorgeous little sister Rosie, love and miss you xXx."
In January 2013,
Coleen's little sister Rosie passed away following a lifelong battle with the genetic disorder Rett syndrome
.
Rosie was taken in as a foster child by Coleen's parents, bricklayer Tony McLoughlin and his wife Colette, a former nursery nurse, at the age of two and was later adopted by them.
At the time, Coleen said: "[Rosie] was such a strong little girl and an inspiration to us all. We shall cherish forever the memories we have shared and the love she showed us each and every day of her life."
Last month, to mark the first anniversary of her death,
Coleen shared another picture of Rosie watching children's TV with her nephew Kai
.