One Direction's new music video 'Midnight Memories' answers a question we've had for a while: what exactly do Niall, Louis, Liam, Harry and Zayn get up to on a night out?
Well, if this video is anything to go by, a lot of (naughty) fun!
The video starts with the boys at the world's most boring house party. There's a disco ball, a DJ and even a cute dog, but it's certainly not the place where we'd want to spend a Saturday night. (Do none of the fellow guests know who they are?! Come on, if you have 1D at your party make sure they don't leave!)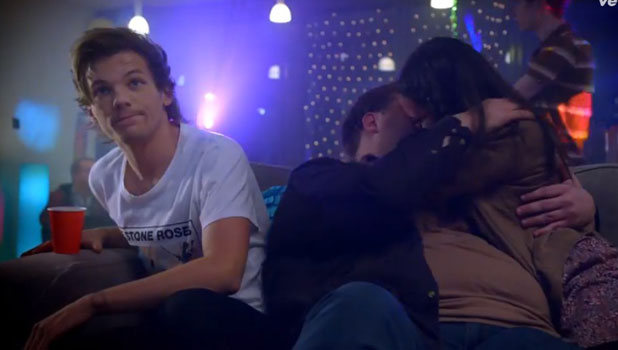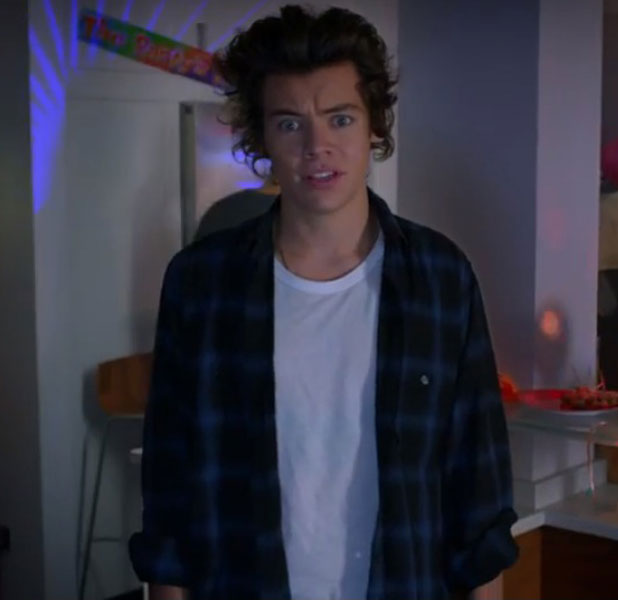 Off into the night they go, making a quick stop at a kebab shop where they lead the thrilled fellow diners in song. Harry even pops behind the counter to serve up some grub. Is that his former baker self coming out?! (He's not fast enough for Niall though who decides to just sink his teeth into the rotating kebab rather than wait for a takeaway box...)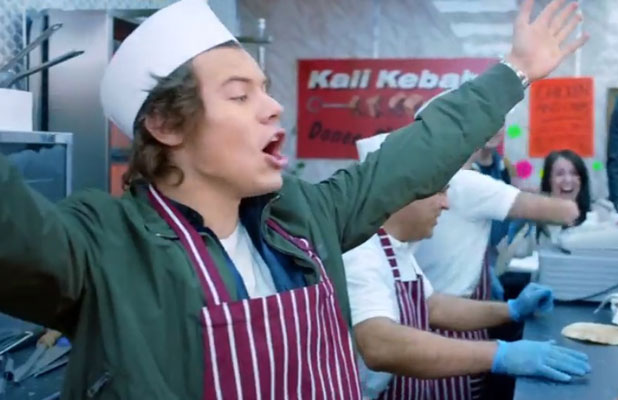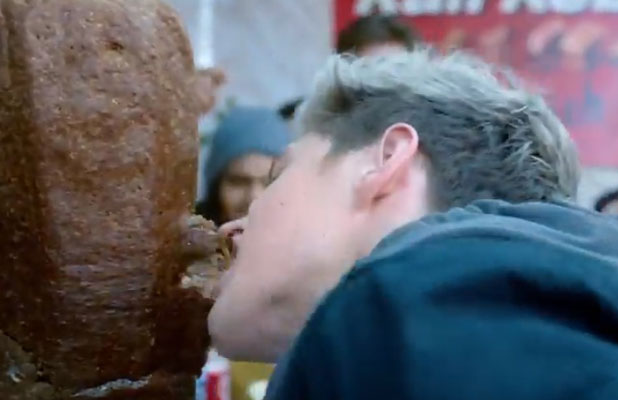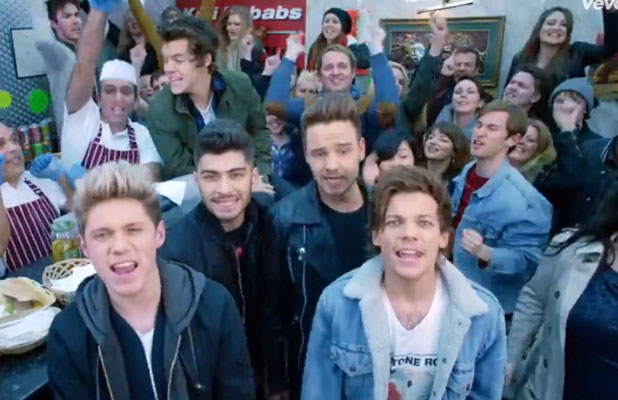 Poor Liam, meanwhile, has a kebab that's too spicy. Luckily his friends spy a nearby fire extinguisher to cool him down. Do not repeat this at home!
Next stop is charming a group of grannies who're out for a midnight ride in their mobility scooters - until the boys swipe 'em for a spin!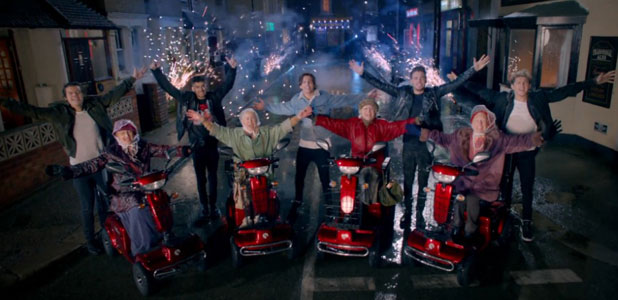 After a stroll across one of London's bridges, they win over their local friendly policeman as well, with Niall happily signing an autograph while his bandmates sneakingly 'borrow' the officer's police boat for a joy cruise down the River Thames.
Naughty, naughty!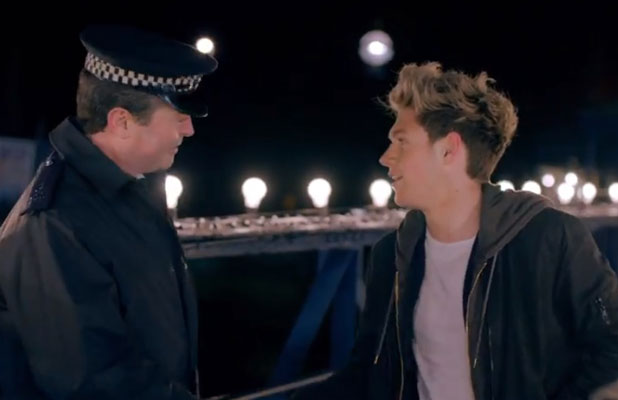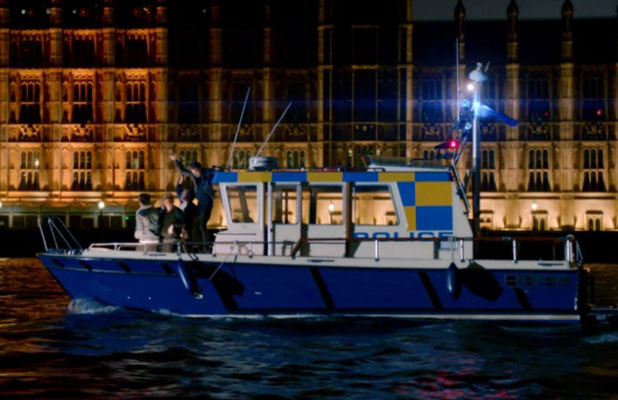 The pièce de résistance, however, is scaling the iconic Tower Bridge for a singalong right at the edge. Yikes. They were wearing harnesses, though, so safety first.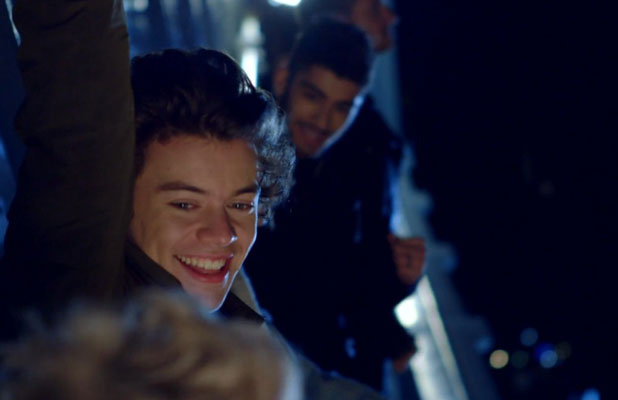 If that's what 1D get up to in just one night then we only have one thing to say: please, guys, can we come with you next time?!
'Midnight Memories' was written by Louis and Liam with Julian Bunetta, Jamie Scott and John Ryan. It's the title track from their third album.
Watch the crazy 1D shenanigans below: