The Magaluf Weekender is back for a third explosive series this year, but you won't catch new girl Ali Crowley getting raunchy with a holiday maker on screen.
Experienced party girl Ali has hopped straight off the boat from the Greek island of Zante, where she was working at a bar, to join the ITV2 show's resident reps Imogen, Jordan and Tobi for some fun in the Magaluf sun.
However, she will not be getting up to any mischief in the bedroom - something which the other three reps are all too familiar with!
"I'm not sure how I would feel about sleeping with people on TV, I don't think I could do that!" Ali told
Reveal
.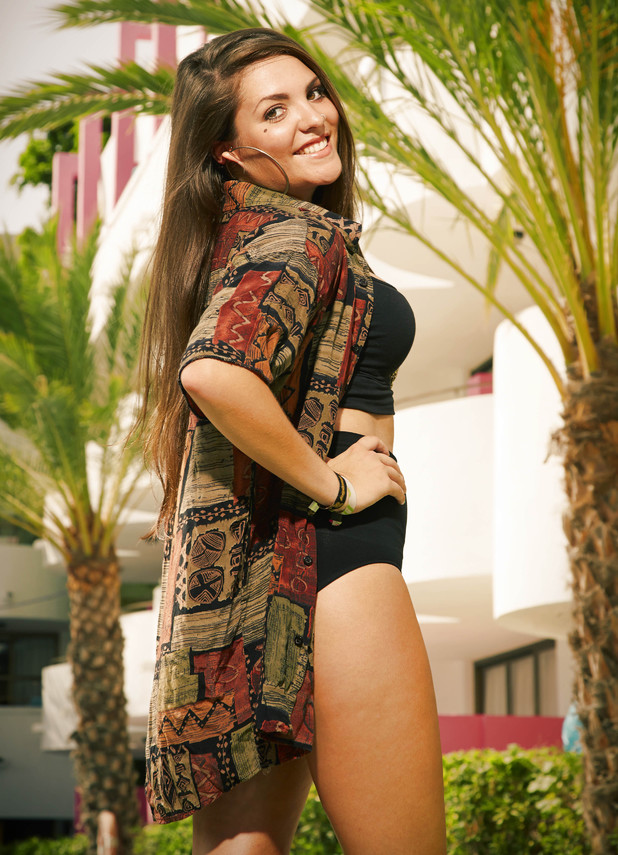 Each episode of
The Magaluf Weekender
follows two sets of guests from across the UK check-in to The Lively Hotel to party away the weekend of their lives, under the watchful eye of Jordan, Tobi, Imogen and Ali.
With drinking games, fancy dress, seduction, friendships, fallouts and pranks a plenty, it's entertaining and awkward all at the same time - perfect viewing for us at home!
But being the new girl and
replacing former rep Jaime-Leigh Paley
hasn't been easy for Ali.
Reveal
caught up with the Newcastle-born reality star to find out more, including whether she would ever appear on Geordie Shore in her hometown and if a holiday romance in Magaluf is on the cards.
What made you want to join the show?
"I think I was up for a new challenge and to try out a different job. Before
Magaluf Weekender
I was doing bar work and PR in Zante. I've worked abroad before, but I've never been a rep, so that's why I wanted to give this a go."
How have you found it?
"It was exciting, but it was a lot of hard work – especially the early mornings! I did watch a bit of the previous series, but I'm usually out of the house, so I didn't see that many episodes. I had a rough idea of what was going to be involved, but I think it was still quite different from what I expected.
"The early mornings were the biggest shock to my system. I didn't mind the cameras though, they didn't bother me at all."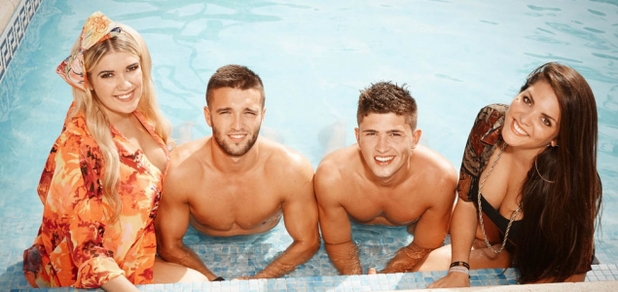 How did you get along with the other reps?
"I get on with all the reps. I really like Imogen because we have a similar sense of humour, although there was a bit of a clash between our personalities at first.
"When I first met the guys I felt a bit out of my comfort zone because it was a new job, a new island and new people. But they were really accommodating and tried to help me feel like I fit in.
"I did find it quite hard to settle in at the hotel, especially coming from Zante where I know everyone and all of my friends were there. That was the hardest part for me – starting over when I didn't know anyone."
What was a stand-out moment for you in this series?
"Probably the most memorable thing was pranking the boys. Me and Imogen turned their entire room upside down."
What about any romances with the guests?
"No none! Nothing interesting happens on my end. Tobi and Jordan are both good-looking boys, but not really my taste."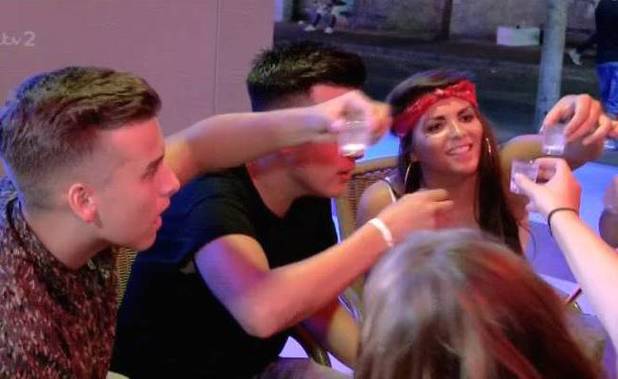 Have you thought about being on any other reality TV shows, if you could?
"Yeah definitely. Being on TV is what I want to do. A couple of years ago I did
Sun, Sea and Suspicious Parents
in Zante and that was my first taste of being on TV. It was good. My parents were alright with it, my mum was quite proud of me. She is totally supportive of me being on
Magaluf Weekender
, she loves it.
"I've been watching the show every week with her. It is a little bit weird seeing yourself on TV. I suppose you don't really realise what you look like until you see yourself on telly!"
Being a Newcastle native, what do you think of Geordie Shore? Would you ever give that a go?
"My friend Marnie (Simpson) is on
Geordie Shore
and it is definitely something I would consider doing myself. But
Geordie Shore
is a lot crazier than
Magaluf Weekender
. I don't think I could have sex on TV!"
The Magaluf Weekender continues on Sunday on ITV2 at 9pm.
Have you been watching the show? Let us know, as the best comment from across the website each week wins £50!