Modern Family star Sarah Hyland looked pretty incredible yesterday as she arrived at a TV studio in New York for an early interview.
It may have been first thing on a freezing cold morning but the actress – who plays Haley in the comedy – oozed glamour in her pretty blue and yellow dress, embroidered black coat and killer black heels.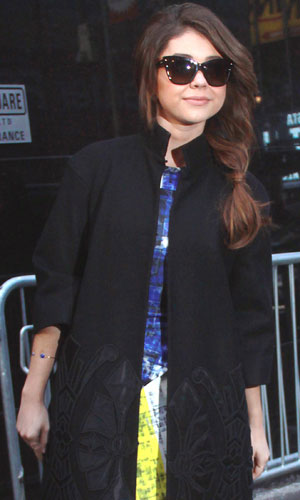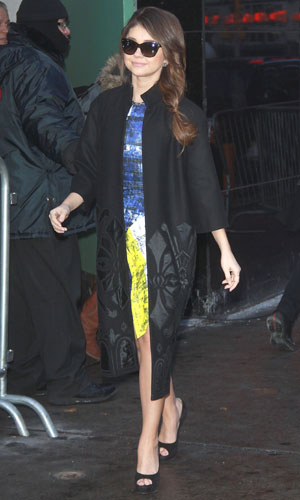 Sarah was on
Good Morning America
to chat about her upcoming movie
Vampire Academy
, which she filmed in London last year.
"I love it there," she enthused. "It was so beautiful. I love history so even just walking down a random street I'd think, 'This is probably where people died fighting'. I'm very strange and nerdy like that."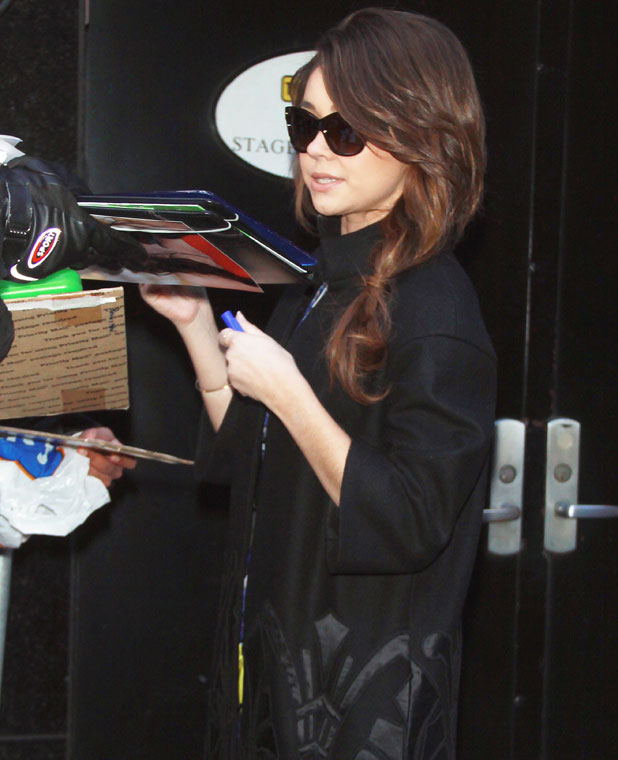 Vampire Academy
is based on the bestselling supernatural books of the same name.
Sarah said any
Modern Family
fans who watch the movie might be surprised as her character, Natalie, is the polar opposite of confident, popular Hayley.
"I look very different," she said. "They put fake pimples on me, glasses. I loved it. I got to go to the set and not care what I looked like. She is very geeky."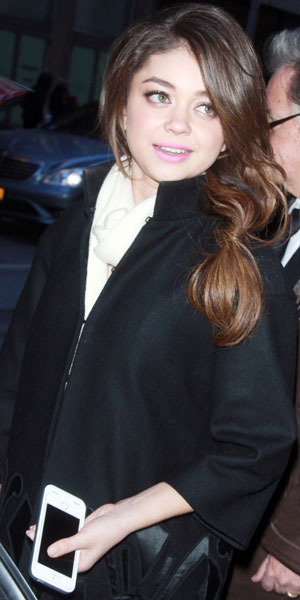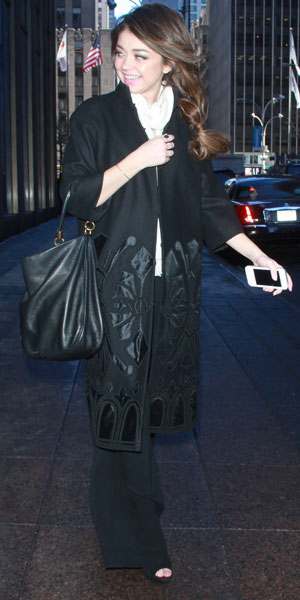 Sarah, 23, is currently back at work on
Modern Family
, which is preparing to travel to Australia for an episode this series.
"
Modern Family
is honestly like a vacation to me," said Sarah. "Hiatus is when I buckle down and work and try to do stuff, then
Modern Family
is just so much fun. Not that
Vampire Academy
wasn't fun.
Modern Family
is just so breezy and everyone loves each other and it's so easy because we've gotten so into the run of it all."
Vampire Academy
is currently slated for release in the UK on 23 April.
Watch a trailer for
Vampire Academy
below: