Pregnant Katie Piper showed off her growing baby bump yesterday as she appeared on ITV's Loose Women.
Katie, who is
expecting a baby girl with her boyfriend
, looked radiant as she joined the panel to talk about her pregnancy and her new documentary,
Bodyshockers: My Tattoo Hell
.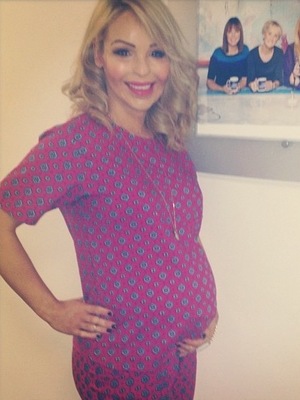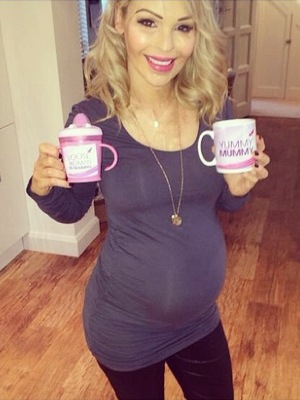 The charity campaigner, who is due to give birth in two weeks time, couldn't stop gushing about her imminent birth.
"I'm really, really excited and I don't want to moan about being pregnant because it's really such a blessing," she said.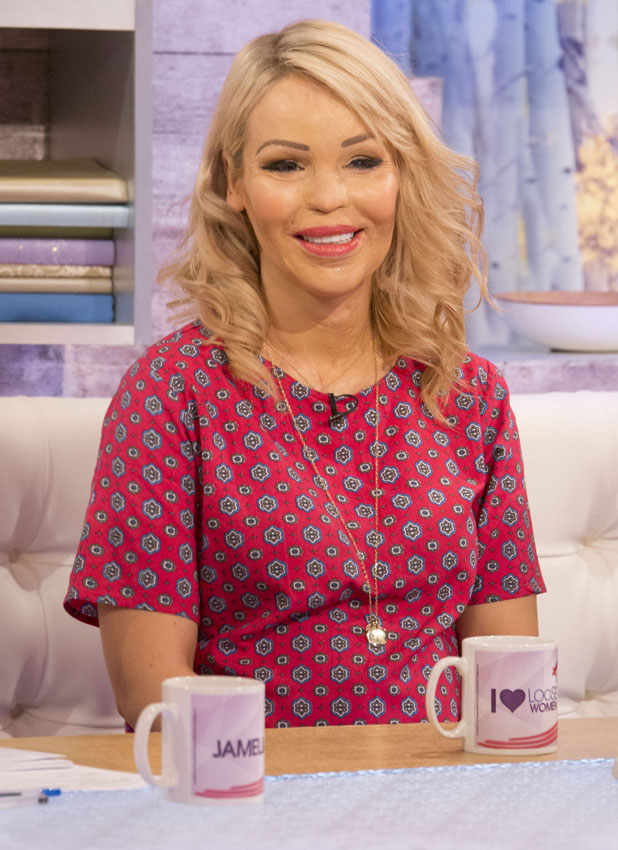 Katie, who suffered severe burns in an acid attack in 2008, added: "There was a point in my life when I thought I'd never get the privilege to be a mum or even have a boyfriend again. So it means so much more to me."
Katie, who looked stunning in a cute
pink jumpsuit from Motel Rocks, available for £55
, was also presented with a 'yummy mummy' mug by the panel.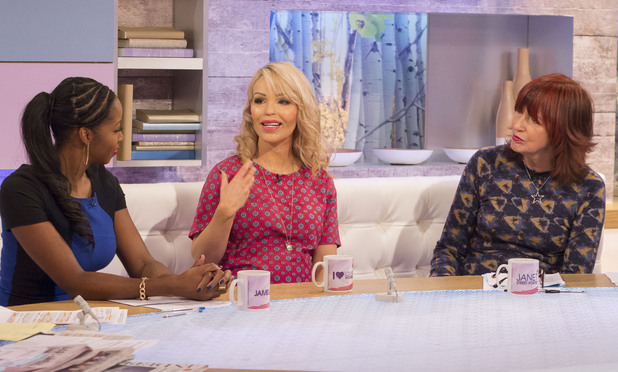 Posting a backstage photo to Instagram, Katie said: "Loved catching up with the @loosewomen today to give them the low down in tomorrow's episode of #BodyShockers. How cute are the cups they gave me and the baby!"
And Katie isn't letting her pregnancy slow her down either. The charity campaigner wrapped up warm earlier this week as she hopped on her bicycle for a quick supermarket dash.
Captioning the photo, she said: "SOS evening cycle to the shop for emergency Chocolate & Space Raiders #Cravings."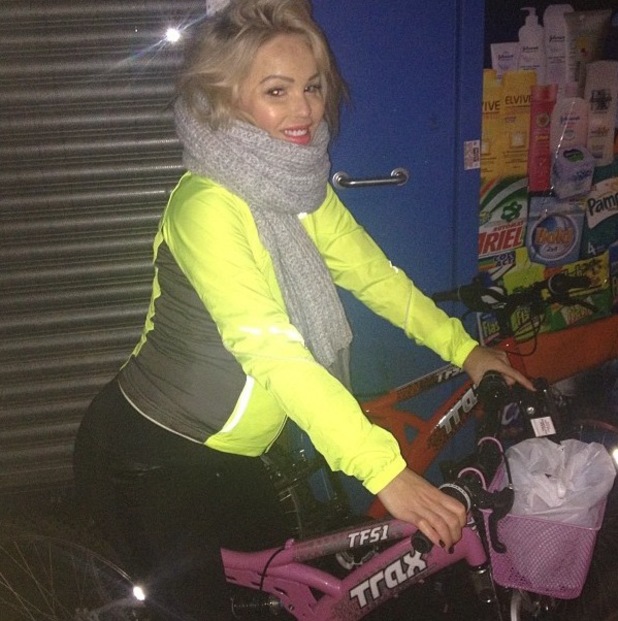 Bodyshockers
is a new series about the extreme measures that people go to to change their bodies.
Speaking about her younger days, Katie said: "I pierced my own ear once with a safety pin and ripped the edge of my ear off.
"I also have a hidden regretful tattoo under my clothes. It looks a bit like a hibernating slug! It's kind of smudged and gone all red now. it was supposed to be a Celtic symbol but I don't have any Celtic roots! I was rebelling."
Bodyshockers: My Tattoo Hell airs tonight at 10pm on Channel 4.
Take a look at celebrities who have announced pregnancies this year:
Copyright: WENN Lexie Appleby/Future Image/Bridow/Instagram