Rihanna switched up her style yet again this morning, sporting long, straight hair during an appearance on Good Morning America.
The 'We Found Love' singer looked as gorgeous as always in a cute orange mini skirt and matching jacket during her interview on the US breakfast show on Wednesday (29 January).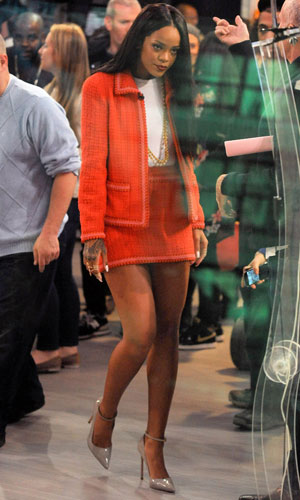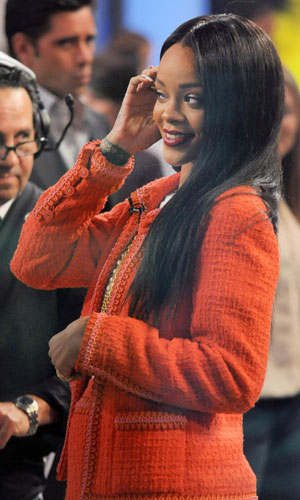 Rihanna kicked off her interview, live from Times Square, by admitting her shock at latest album
Unapologetic
picking up the Grammy Award for 'Best Urban Contemporary Album' at the weekend.
25-year-old
Rihanna had attended a pre-Grammys party
on the Saturday night but didn't turn up for the actual ceremony on Sunday, perhaps because she didn't think she'd win…
"I was so shocked, really," she said. "I was at home. One of my friends told me I'd just won a Grammy. I said, 'What?!' I went on the internet, saw it. It was quite an emotional moment, surprisingly. I'm in shock, excited. It was a good feeling to still be that excited at this point in my career."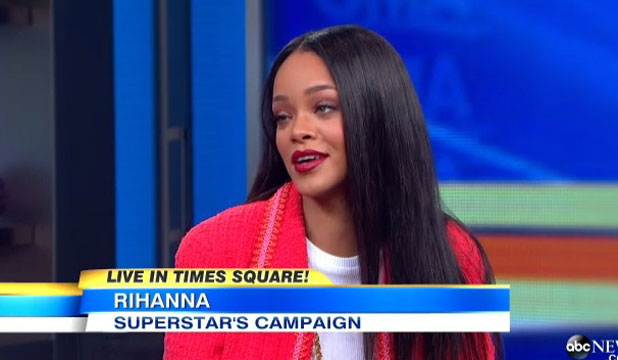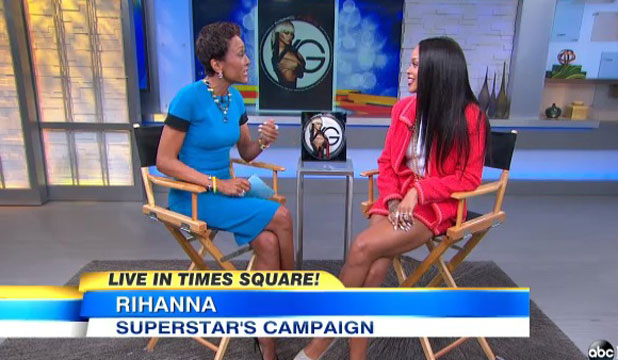 Rihanna's career isn't just about music anymore. She was on
GMA
to promote her latest venture, philanthropic partner to MAC cosmetics.
The star has been involved with the beauty brand for a while, fronting their
Mac Viva Glam Rihanna
campaign. When fans buy a Mac Viva Glam lipstick or lipglass, every penny of the proceeds go to the MAC Aids Fund.
It's raised $325 million since it began and this year Rihanna is hoping to add another $40 million with her campaign. The money is used to help women, men and children living with and affected by HIV/Aids.
Rihanna is hoping in particular to raise awareness among young people. "They are a little more naïve to the reality of the disease and how big it really is," she said.
Watch Rihanna's music video for 'Stay' below: