Jared Leto looked every inch the rock star as he arrived at BBC Radio 1 studios in London this morning for an interview.
The actor-slash-musician was his usual gorgeous, slightly disheveled self outside the BBC building ahead of his appearance on
Nick Grimshaw
's breakfast show on Wednesday morning (29 January).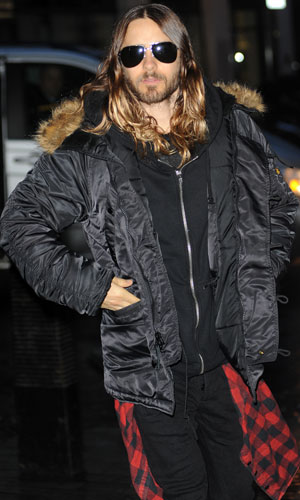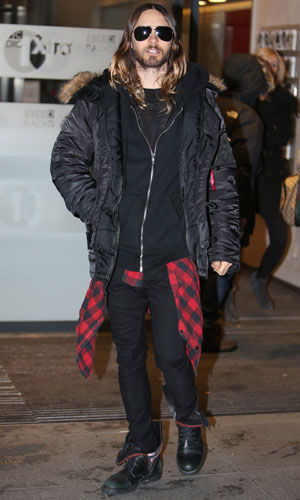 We have to agree with Nick who kicked off his chat with Jared by saying: "[You] can never look bad. It's impossible!"
"You're sweet," replied Jared.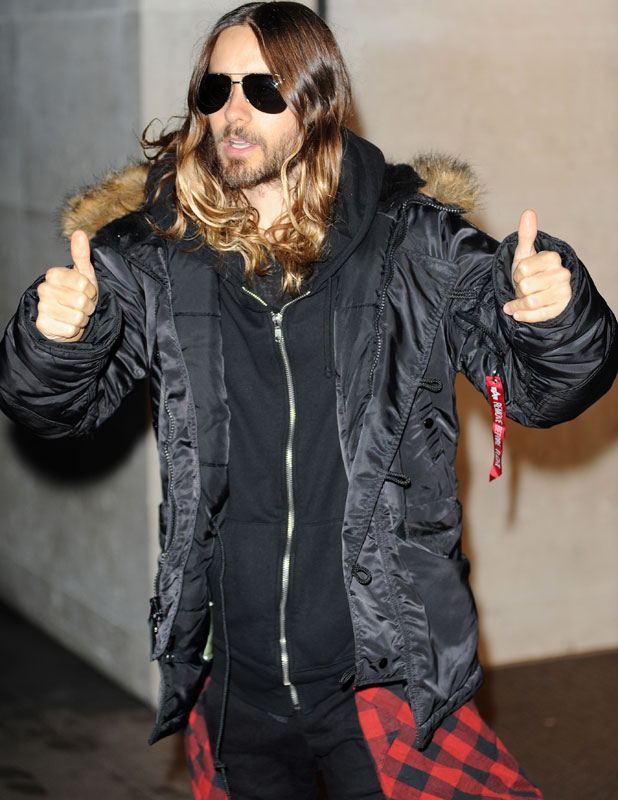 30 Seconds To Mars rocker Jared is over in the UK fresh from his appearance at the Grammy Awards in Los Angeles at the weekend, where he was one of the presenters.
He's here for the premiere of his new movie
Dallas Buyers Club
, which co-stars Matthew McConaughey. It's about a man, played by Matthew, who is told he has 30 days to live after being diagnosed with HIV, but he refuses to accept that as a death sentence.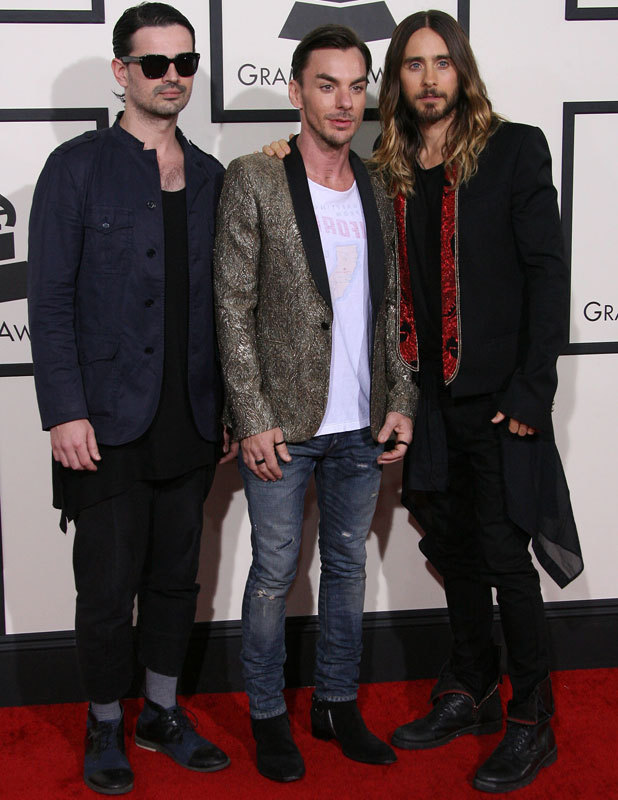 Jared has already won himself 'Best Supporting Actor' nomination at this year's Academy Awards – not that he has any room left on his mantle!
"I don't want to sound like a jerk right now but somebody told me yesterday that I've won over 30 awards for it already. I didn't even know there were 30 awards to win. The big ones were the Golden Globe and the SAG award."
"It's pretty crazy [to be nominated for an Oscar]. "I think I felt like I'd brought this person to life. But none of us on this set were thinking about results. We weren't patting ourselves on the back, put it that way. We had no idea. It was just about telling this special story… I feel proud to be part of it."
Watch a trailer for
Dallas Buyers Club
below: