Celebrity Big Brother's Sam Faiers has finally been shown on camera acknowledging her recent illness.
TOWIE
star
Sam has been poorly for most of her stay in the CBB house and was even rushed to hospital
last weekend.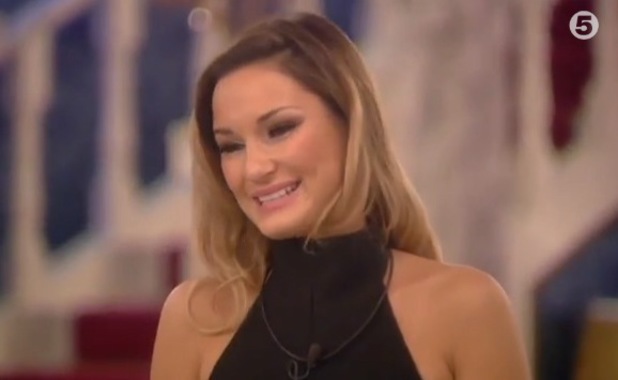 Not only had she suffered an upset stomach prior to this,
Sam's face had also swollen up following a mystery allergic reaction
.
Viewers have, however, been left confused as Sam and her housemates have not been shown on camera discussing her illness.
But last night, during a final supper in scenes yet to be aired, Sam held back tears as she thanked her housemates for looking after her.
She said: "Every single one of you has been so kind and lovely...so kind to me all the time and making me laugh."
Sharing what she will miss most about everyone, Sam continues: "Dappy always making sure I'm alright and sitting with me - he would come over, stroke me and give me a kiss.
"And Jim, as well, you've been like a dad to me when I've been ill. Making sure I'm alright.." Sam then did an impersonation of Jim, quietly saying: "Little sips of water."
Sam also thanked Ollie Locke for "always being there" during her illness and making her smile.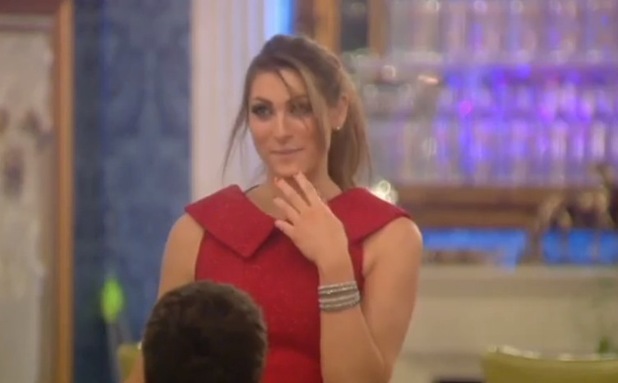 Luisa Zissman also mentions Sam's illness during the meal, making the housemates laugh by telling them: "The most memorable moment for me has to be squeezing the virus out of Sam's face!
"I've got some amazing memories but the particular highlight was Sam and her beautiful face."
Tonight, either Sam, Jim, Luisa, Ollie, Dappy or Casey Batchelor will be crowned the winner of
CBB
2014.
Watch a preview video of their last supper here: