Leonardo DiCaprio has attended many a movie premiere over the years but it appears he definitely wanted to remember last night's Wolf of Wall Street screening in Tokyo, as he was snapped taking pictures while on the red carpet.
The heartthrob whipped out his iPhone at the Japanese premiere on Tuesday night (28 January), turning the tables on the photographers and fans.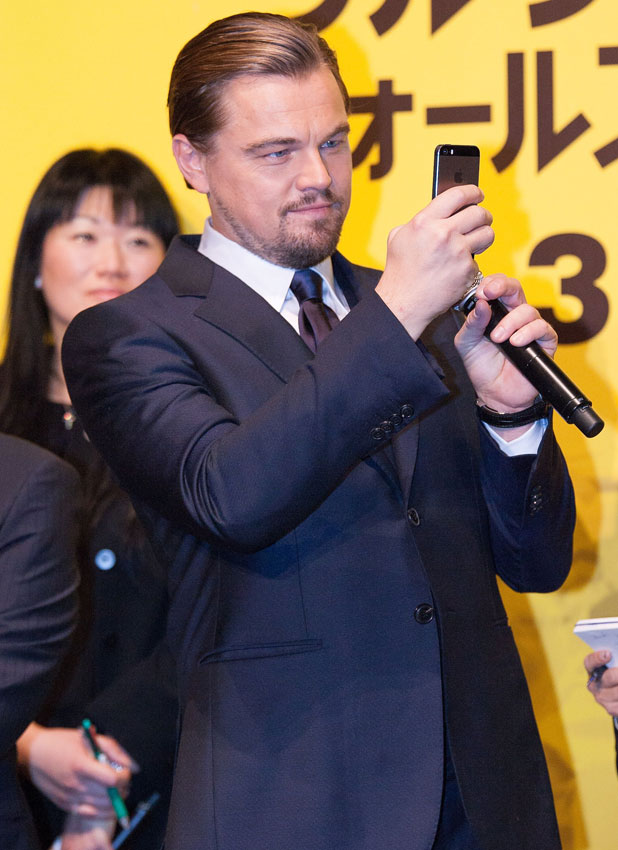 Leo looked in good spirits at the event, held at the Roppongi Hills Theatre, where he was joined by director Martin Scorsese and co-stars including Jonah Hill.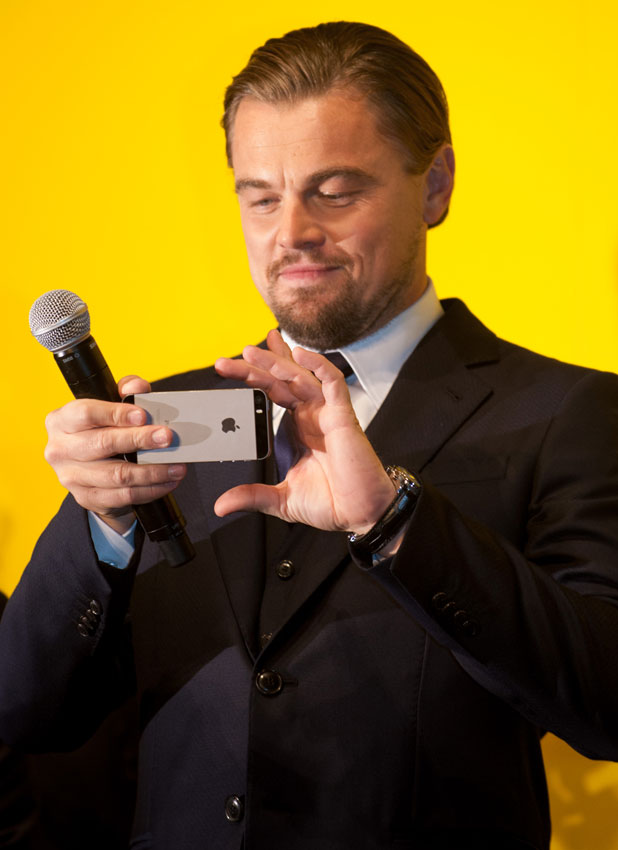 And why wouldn't he be? Not only is
Wolf of Wall Street
wowing critics and proving a huge box office draw worldwide, he's also been nominated for an Academy Award for his role as stockbroker Jordan Belfort.
He already has a Golden Globe in the bag for the part.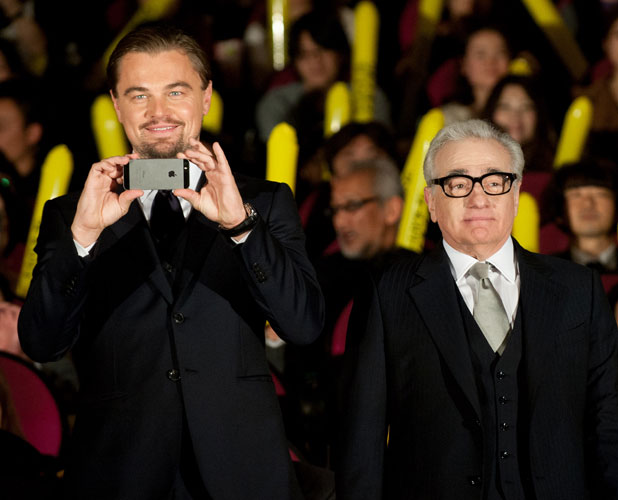 Speaking about what attracted him to the role, Leo told
Variety
: "The severe honesty in which Jordan Belfort portrayed a hedonistic time in his life on Wall Street. It's rare when someone is unafraid to divulge how dark they went.
"With all these people on Wall Street who've screwed over so many people since 2008, I became obsessed with playing a character who made me understand the mentality and nature of the seduction of Wall Street and greed. I appreciated his honesty."
It's in UK cinemas right now.
Watch a trailer for
Wolf of Wall Street
below: