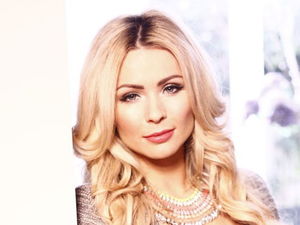 Nicola McLean blogs Celebrity Big Brother exclusively for Reveal.
I can barely bring myself to write this blog, as last night was the last highlight show in the most explosive, explicit and outrageous
Celebrity Big Brother
ever! We have seen celebrities arguably acting more outrageous than most of the housemates in the normal
Big Brother
- and I have been hooked! I will be in mourning when Emma Wiliis announces the winner tonight. How am I going to spent my evenings?? Right, before I work myself up even more, let's talk about last night's show...
So after three weeks of controversy, we are left with five housemates who actually get on! Even Luisa and Jim are bonding (shock). In order to keep up with the standard viewers have become used to, the producers set a challenge for the final six housemates called Last Chance Saloon. The celebrities penned questions for each other anonymously and Big Brother read them out, along with viewers' questions. The housemates took to a stage mocked up like a saloon bar where they then had to answer each question in order to win a round of drinks for a 'barn dance' later that evening.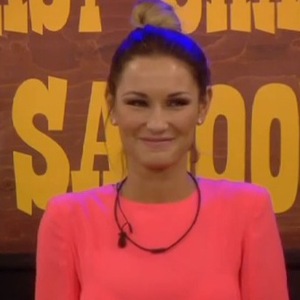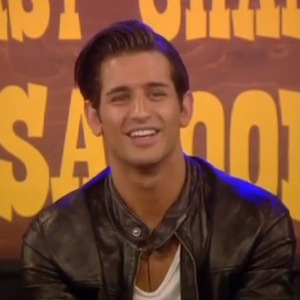 It's about time Ollie and Sam had some airtime and this task became all about them. Viewers and their fellow housemates finally got to ask the flirty pair about their relationship! Ollie was asked to list his favourite things about Sam and he said, "I think she looks more beautiful without make-up on. I had different perceptions of Sam when I came in here and she has proved to be a very different way a good way." Sam looked on happily but I just don't see a real spark here! Maybe I'm wrong? Sam was asked what she would do if Ollie tried to snog her in the house and she replied by saying: "I don't think Ollie would...but if he did, I would! its only a snog!" Hmmm.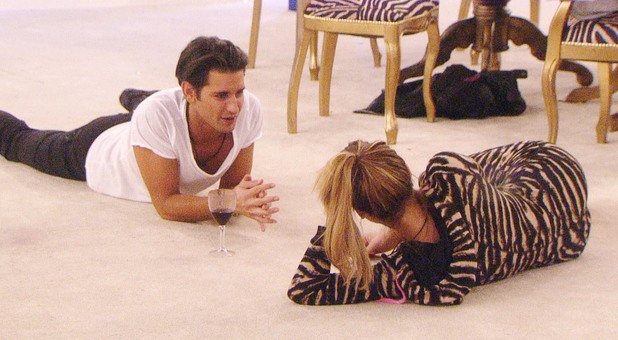 Jim's face was a picture when Casey was asked who she would snog, marry and avoid out of the male housemates. She said: "I would marry Ollie, snog Dappy and avoid Lee!" Casey then said she would have an affair with Jim! Ha!
I laughed when Sam, Luisa and Casey were giving Ollie advice about women. They were all telling him that they didn't find his whispering sexy, but Ollie was shocked. As all the girls laughed loudly, they woke Dappy up from his nap, so they seized the opportunity and asked him his thoughts on the whole 'whispering Vs normal volume' conversation thing. This is when I really laughed out loud - Dappy and Ollie were basically spooned on the sofa with Ollie whispering sweet nothing's into Dappy's ear! Unsurprisingly, Dappy agreed with the girls that whispering is cringey. Lol!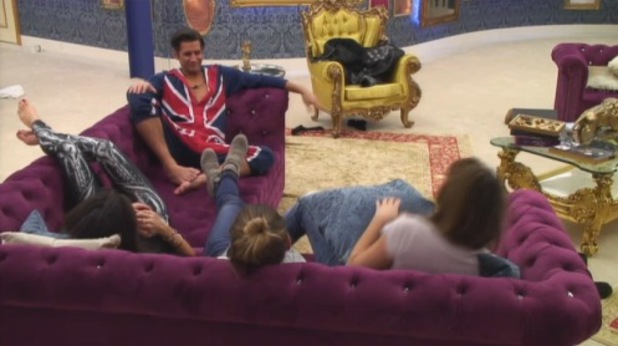 It was great to watch the housemates speak about how much winning would mean to them. It's been such an amazing series and my views of who should win has chopped and changed as much as Lee's mind has over the whole Jasmine and Casey thing! So here's where I'm at right now: I'd be happy if Jim, Luisa or Dappy won, as they have all been on a huge journey in the house and all went in more hated than liked. In my opinion, I think they have changed the viewers' minds. They certainly have mine. But who wins, you decide!
Who do you want to win? Tell us below, as the best comment from across the website each week wins £50!