Tiffani Thiessen looks like she has barely aged at all since her Saved By The Bell days, but she actually spent the weekend celebrating her 40th birthday in Mexico.
The actress shot to fame as our childhood idol, cheerleader Kelly Kapowski, in the '90s sitcom, making us green with envy thanks to her gravity defying fringe, super cool (back in the day) crop tops and denim and, of course, flirtations with gorgeous Zack.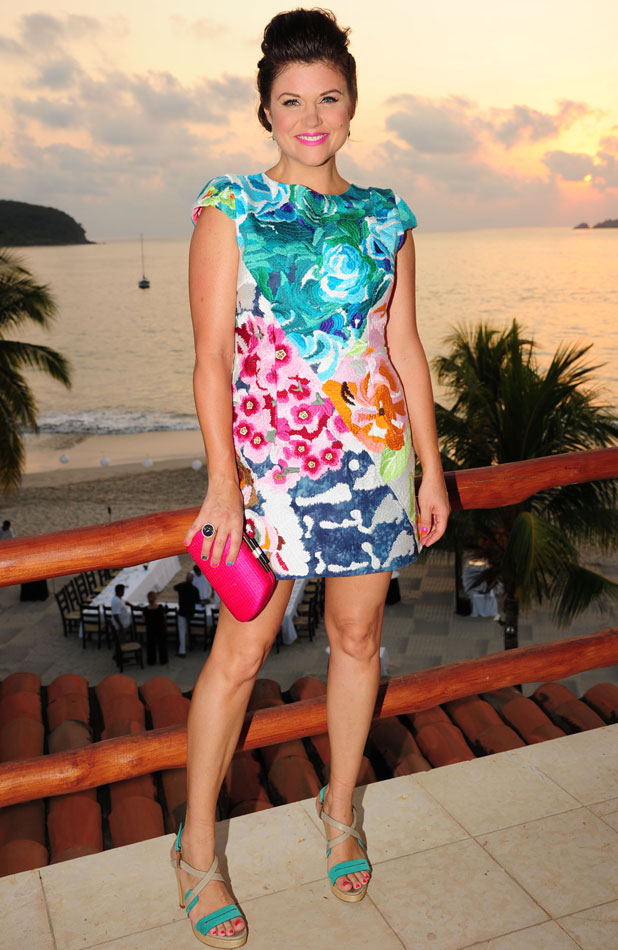 She went by Tiffani-Amber Thiessen originally, but dropped the Amber later in her career.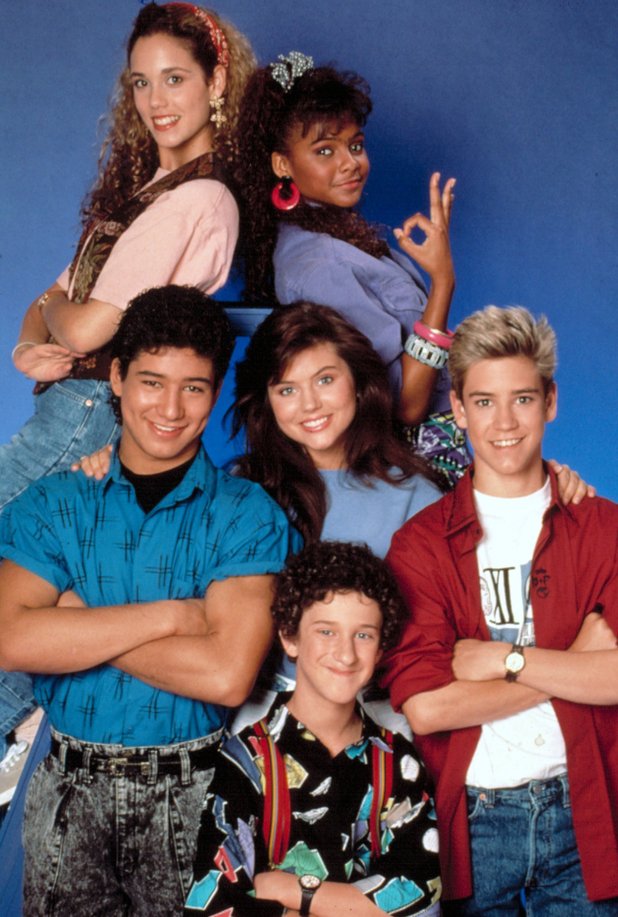 The Long Beach, California native went on to star in
Saved By The Bell
sequel
The College Years
and spinoff movies
Hawaiian Style
and
Wedding In Las Vegas
, the latter of which saw her get that fairytale ending with Zack.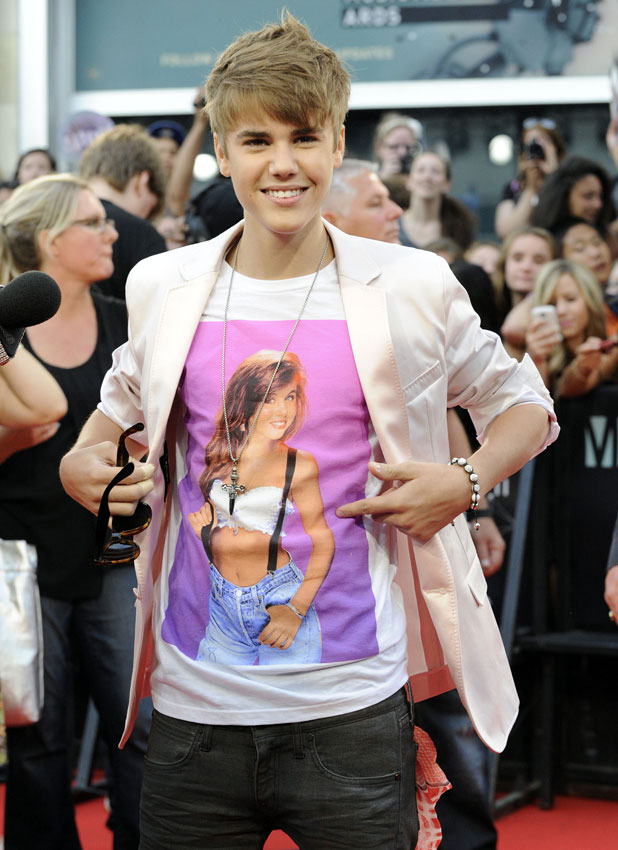 She later found fame on
Beverly Hills, 90210
as Valerie Malone. Most recently, she's been starring in the TV series
White Collar
.
Tiffani marked her 40th birthday with family and friends at The Viceroy Zihuatenejo on 25 January. The big day actually fell on 23 January.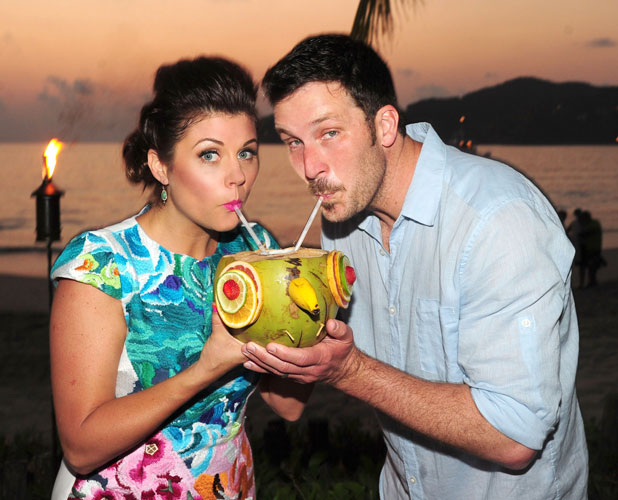 Tiffani looked gorgeous in a brightly patterned dress, perfect for her beach celebrations. We love the matching neon clutch bag, lips and manicure, as well.
The brunette was joined by husband Brady Smith, an actor who is currently filming on
Parks and Recreation
.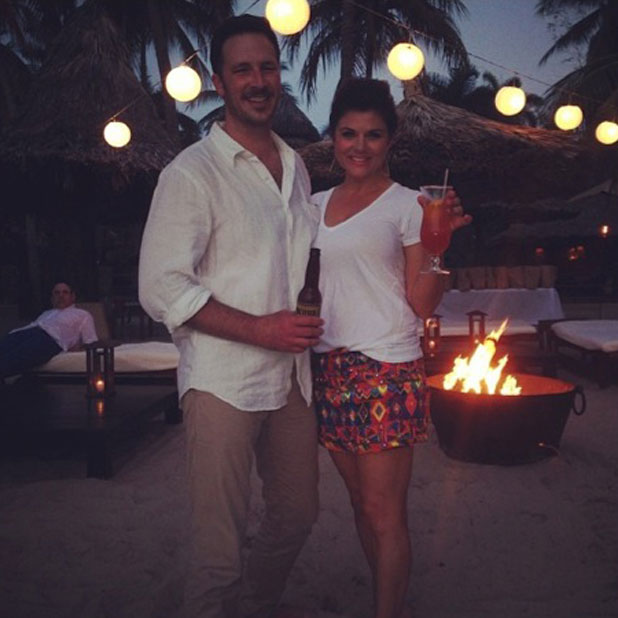 They married in 2005 but looked every inch the newlyweds in some photos, even cheekily having a little grope of each other while they stared at the beautiful sunset.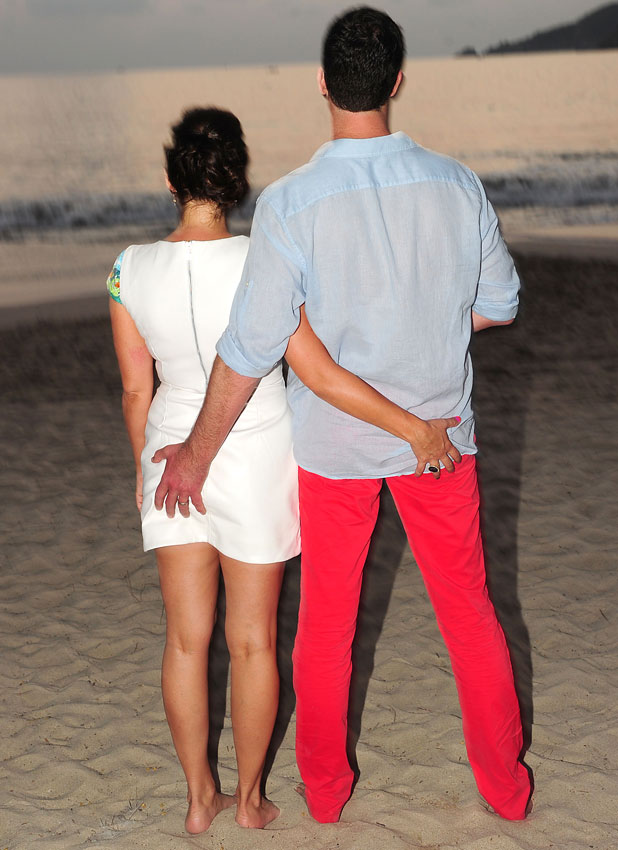 Tiffani gave birth to their daughter, Harper, in 2010, but it looks like the youngster was left at home for this trip. Or safely tucked up in bed at the hotel.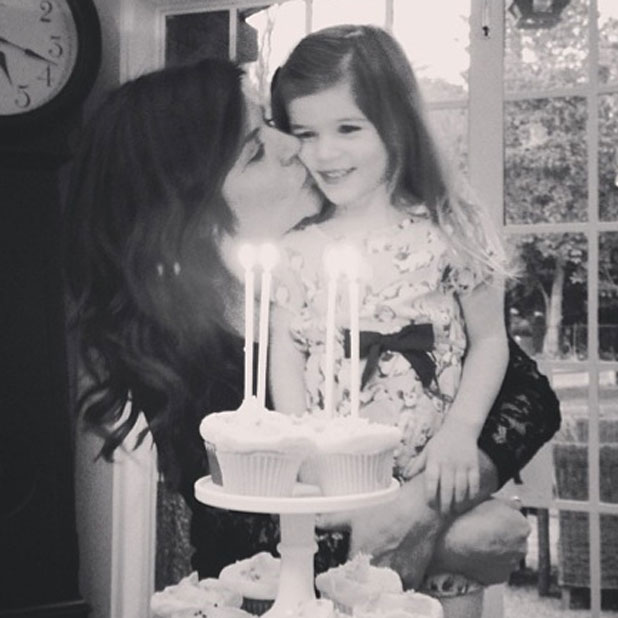 She was, however, joined on the beach by her
White Collar
co-stars Tim Dekay and Willie Garson, the latter of which we all know from his role of Stanford in
Sex and the City
.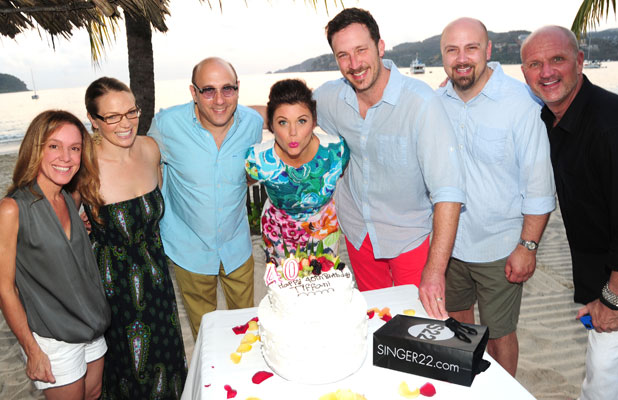 According to
E! News
, the star's
Saved By The Bell
co-stars also made a surprise appearance via video. Tiffani was presented with a 15-minute DVD featuring her nearest and dearest gushing about her.
Happy birthday, Tiffani!