Celebrity Big Brother's Lee Ryan has insisted that he isn't a bad person and explained that his indecisive behaviour with women in the house was because he is still scarred from a previous relationship.
The 30-year-old pop star left the Channel 5 show in a surprise eviction on Sunday night (26 January) and has now defended his promiscuous ways, claiming that his inability to choose between housemates Jasmine Waltz and Casey Batchelor was a result of having his heart broken by an ex-girlfriend.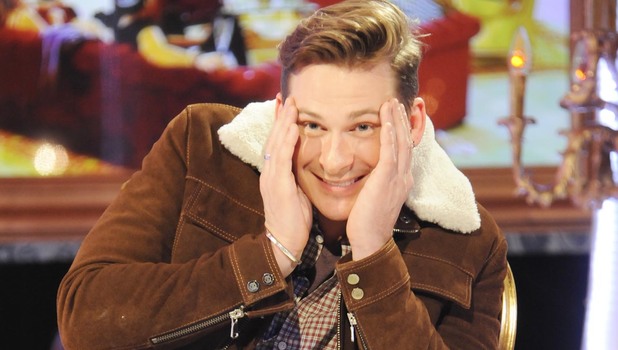 Speaking to
C5 News
this week, Lee said: "I run from relationships. I'm scared to get in one because I don't want to get hurt again. I don't want to get rejected or feel the same way that I was made to feel."
He added that Blue bandmate Duncan James had been offering him support and advice.
"I spoke to Duncan and he was like, I understand the reasons, and stuff that you would act the way you've acted. People don't know where you've come from, I never spoke badly about my ex. But I' m still healing, I'm still scarred from it."
According to Lee, he never intended to upset Jamine or Casey by flitting between them both and appearing to lead the two girls on.
"They understand who I am, they know I'm a good person," he continued. "I don't intentionally hurt people, if I hurt someone, it makes me cry. I'm not a bad person, I just make mistakes like we all do. I just couldn't see the wood from the trees being in the
Big Brother
house."
Over the weekend,
Jasmine re-entered the house and was seen confronting Lee and Casey
about their kissing and cuddling - which recommenced almost as soon as Jasmine was evicted!
But although viewers watched as Lee openly snuggled with Casey in bed and shower her with affection, he has insisted that the pair were never more than friends and Casey and Jasmine have misinterpreted his actions.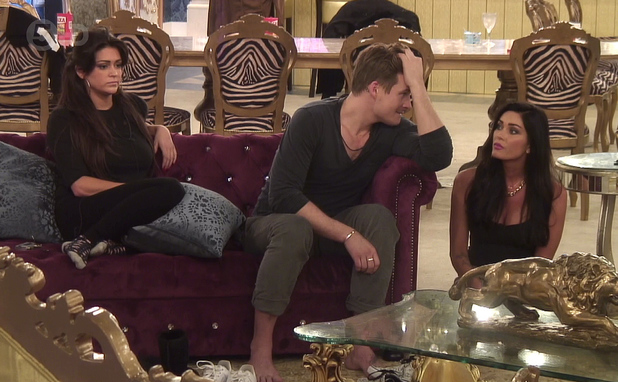 He told C5 News: "I got butterflies with Jasmine and she felt the same way and I know she did. But I was friends with Casey and I missed her friendship when we wasn't being friends, and I think that's what's so confusing for people to see.
"But if you understand that you're stuck in a house with people there's nowhere to go, and I did try to explain to her so many times that I just wanted to be her friend, and she was like, 'yeah I know, yeah I understand, but can we just have a cuddle'. So I was like, 'oh we're just having a cuddle as friends'.
"Obviously I take responsibility for my actions, but I think I was confused myself if I'm honest. That's what I'd be honest, hand on my heart would say that I was confused by the situation as well. And I think I was getting mixed messages of honesty."
The 'All Rise' singer - who is father to two children - Bluebell and Rayn - then reiterated that he is still a single man and should have explained himself better in the house.
However, he is still hoping to patch things up with
Jasmine, even though she has now admitted that she isn't in love with him
.
"I think we're just gonna hopefully meet up, I think I've got an apology to make. [to Jasmine]. But at the same time, she's not my girlfriend, nor is Casey. I've always said that.
"I'm sorry if I've come across as a love rat but I am single and I did try my hardest to explain the situation, but just failed miserably and that's my fault that I wasn't strong enough to go, 'No, stop it'."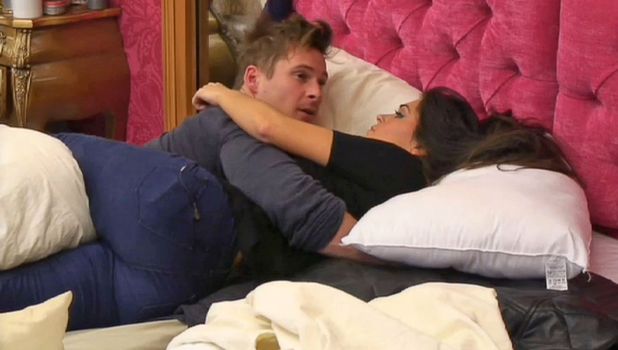 Despite rubbing
Celebrity Big Brother
viewers up the wrong way with his antics, Lee claims that he doesn't regret going on the popular reality TV show.
"It was one of the best, one of the worst experiences of my life. No, it completely was. You know I'm not a bad person and I refuse to be told that I'm a bad person because I'm not.
"I haven't killed anyone, I haven't said anything racist, I haven't said anything sexist, or homophobic. I'm the most open person and my problem is I wear my heart on my sleeve."
He added: "But now I am out of the house I can see it for what it is, and I hope that people will just forget and forgive and just enjoy the music that we make, because that's what we're good at.
"I'm probably not good at being on reality tv shows, but I don't think that'll stop me."
What did you think of Lee's stint on Celebrity BIg Brother? Let us know, as the best comment from across the website each week wins £50!
Check out our gallery of this year's housemates below.
Copyright: Channel 5