The Saturdays' Mollie King looks stunning in the new issue of Cosmopolitan as she opens up about love, not having a Kim Kardashian bum and being too scared to ask Victoria Beckham for a photo.
The blonde star is the cover girl for the magazine's March 2014 issue, where she sheds light on her
long-distance relationship with American record producer Jordan Omley
.
Mollie says: "It sounds glamorous and showbiz, but it can be tough at times because you want to come home to one another and snuggle on the couch. He's different from guys I've been out with before. I'm really happy; he's definitely ticking all the boxes. He looks after me… I can be quite high-maintenance as a girlfriend. But I've learnt to be more laid-back in relationships."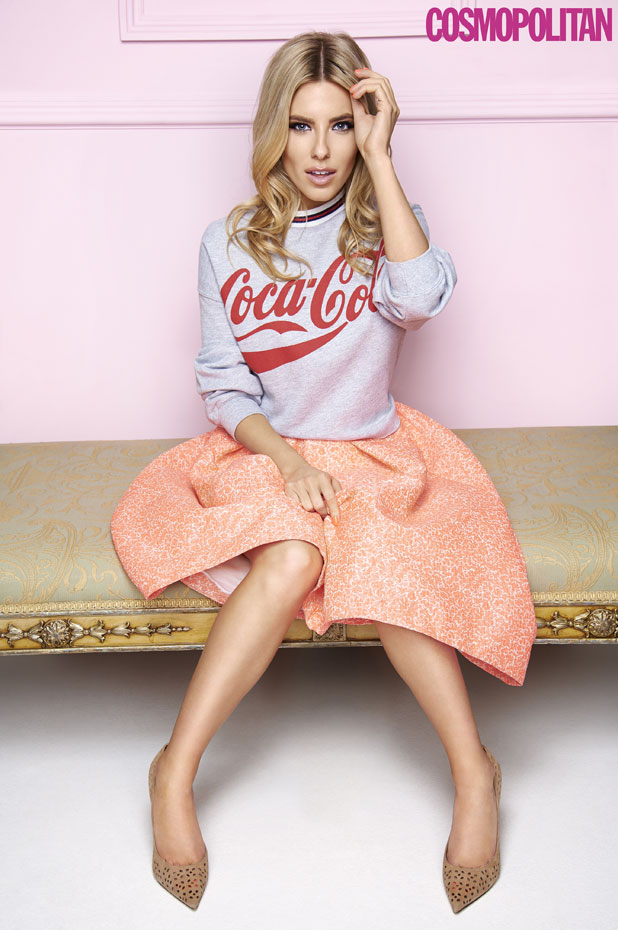 The 'What About Us' singer is no stranger to having her relationships played out in public, with previous boyfriends including model David Gandy and Lawson singer Andy Brown.
She tells
Cosmo
that while break-ups hurt when they are fresh and she always needs "time apart" after a split, she does remain friendly with her exes – even if it doesn't always seem that way to outsiders.
"Recently there were some pictures of me and David sat next to one another at the same tennis match and the pictures could not have been more unfortunate. It looked like we hated each other, but we do actually get on. Just as I do with Andy. I've stayed friends with all my ex-boyfriends, which is nice because we often bump into each other at events."
Mollie is currently gearing up for The Saturdays' summer tour, which kicks off in Sunderland in June. This time, however, it won't just be the five girls on the road: there will be three babies with them.
Una Foden is mum to daughter Aoife, while
Rochelle Humes welcomed daughter Alaia-Mai last year,
and
Frankie Sandford gave birth to son Parker
last year.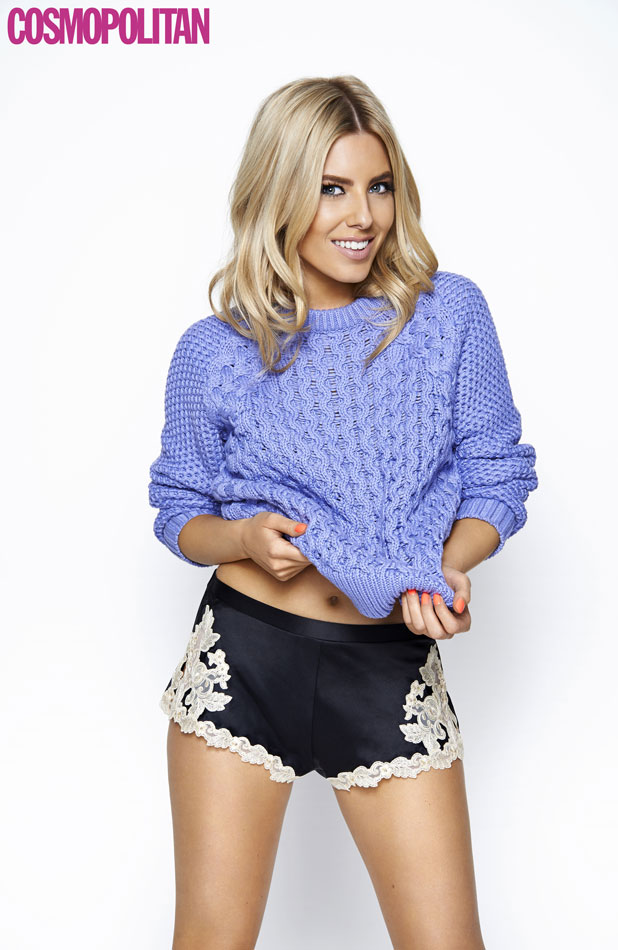 Mollie tells Cosmo that she visited the hospital after each baby was born and although she adores her 'nieces and nephews', it hasn't made her broody just yet.
"It totally changes your life and I have the best of both worlds – I can play auntie but not have to do all the nappy changing! One day I'd like to have loads of kids, but I'm not quite ready for it yet."
Alongside being one fifth of the UK's biggest girl band, Mollie has been embracing her other passion in recent years: fashion. She studied fashion at A Level and her second collection for Oasis, Loved By Mollie, arrives in March.
It's hard not to draw parallels with another pop star-turned-fashionista, Victoria Beckham, someone Mollie seems pretty starstruck by…
"I've always had a strong opinion on clothes. I know straight away if I like something or not and how it could work… [Victoria Beckham is] an absolute legend. I saw her at a fashion event and I really wanted to 'fangirl' her and get a picture but I was too scared. If I'm on the front row of a show and someone like her walks in, I get so excited and can't stop staring.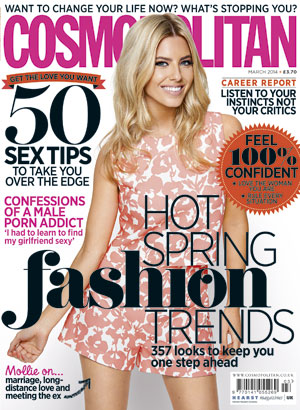 "I think, 'Oh my god, I need to remember this feeling because I won't be doing this forever.' One day when I'm a granny, I want to remember how cool it is!"
Judging by these pictures of Mollie looking gorgeous for Cosmo, she's the best model for her own collection. Like most of us, however, she admits to having body hang-ups which influence the way she dresses.
"I don't have a Kim Kardashian bum unfortunately, and I don't have massive boobs either. You have to work with the bits you're most proud of, so if I'm going out I always think, 'Right, Molls, your legs are better than your cleavage, so go work those.' I'm not that curvy, so I like to wear things that give me more shape than I've got. Everyone has their body hang-ups; I think, 'Oh, I could tone that,' or, 'I wish I could change that.' But as much as you can tone bits or add bits, you're born with your body."
The full interview appears in the March 2014 issue of Cosmopolitan, on sale 30th January. Also available in digital edition on Apple Newsstand.For further exclusive content, please go to www.cosmopolitan.co.uk/mollie.
Watch The Saturdays' music video for 'Disco Love' below: