Kim Kardashian flashed her bra in a mesh crop top as she attended a business meeting in Los Angeles, shortly after clarifying her recent remarks about sister Khloe.
The mother-of-one left little to the imagination in another of her favourite two-piece outfits as she headed out in Beverly Hills on Friday (24 January).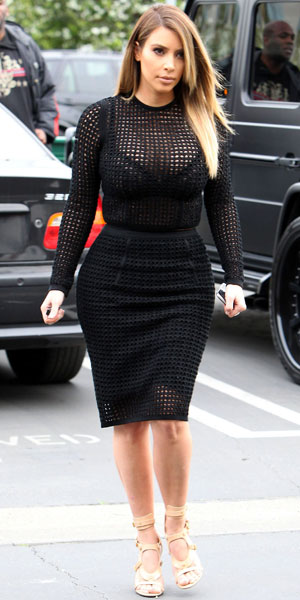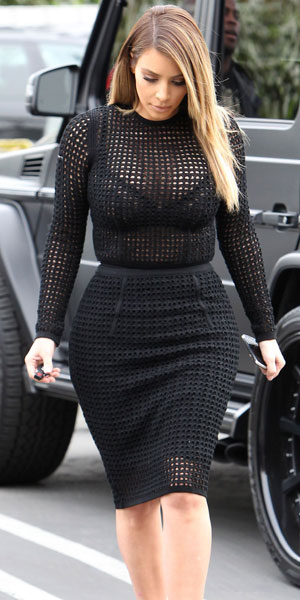 The night before, Kim had been a guest on US chatshow
Jimmy Kimmel Live
, where she spoke about sister Khloe's marriage breakdown.
In the chat
Kim had suggested Khloe put off starting a family with basketball player Lamar Odom
because she knew their relationship was crumbling.
They had married in September 2009 but filed for divorce in December 2013.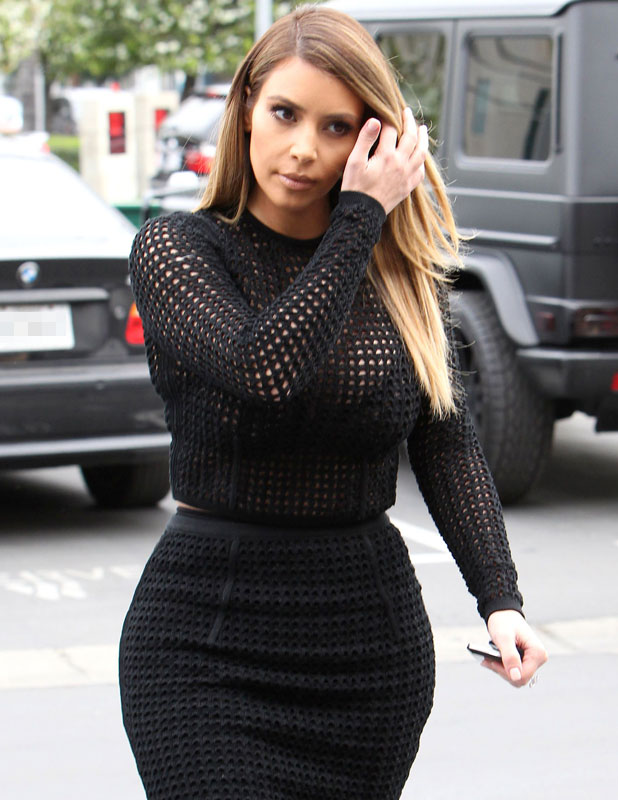 Kim had said: "For so long everyone in our family was feeling really sad for Khloe thinking she wasn't pregnant and everyone around her was. "
She continued: "But the whole time she wasn't trying to [get pregnant] and wasn't showing up to these doctors appointments behind our back on purpose. She knew it wasn't right and she wasn't ready. Now we understand her decisions and it's very clear."
However, after Kim's quotes made headlines around the world, she took to Twitter to clarify what she meant.
"I'm so tired of people twisting my words, Khloe did start fertility and she wanted to have a baby, but I believe in the middle of the process she realised timing wasn't good based on what was going on with her relationship. She was not ready to tell us everything so she stopped treatment without telling us."
Meanwhile,
Kim has confirmed that she'll likely marry Kanye West in Paris
this summer and that she'll become
Kim Kardashian
West following their nuptials.