Former TOWIE star Lauren Goodger is known to love a selfie, however last night it seems she took things to the extreme.
Lauren, 28, had spent the evening at a party in London and, after returning home to Essex, got rather snap happy in front of the mirror.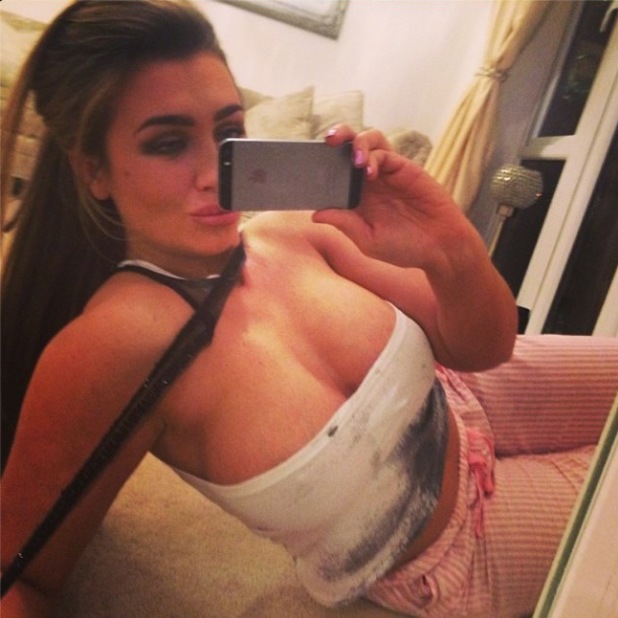 The reality star popped on her pink PJ bottoms, a black and white T-shirt and a rather interesting stretchy necklace before laying on the floor in her lounge.
Lauren then proceeded to take seven pictures of herself while pulling a selection of pouts and poses, which she then uploaded to Instagram.
Midway through her personal photo shoot, Lauren ditched the black tie around her neck, switched her top upside down and wore it as a boob tube.
In a couple of the snaps she is sticking up two fingers, commenting: "F*** U." She also used a emojicon symbol of a gun.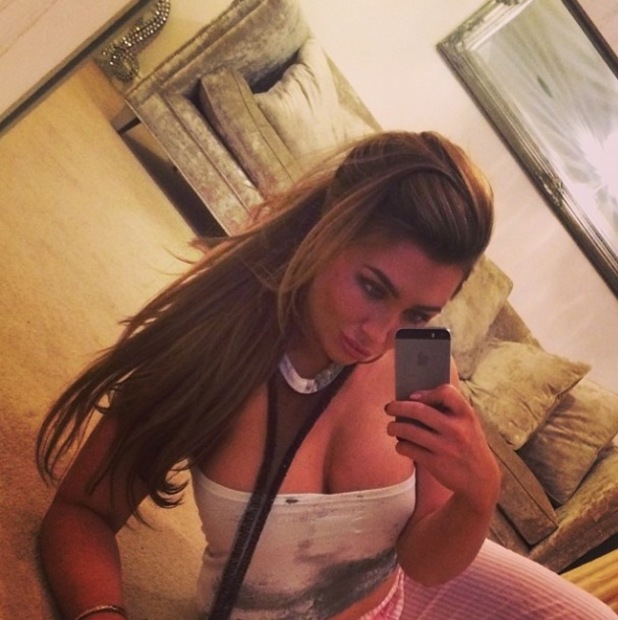 Lauren said: "Cos you're a good girl and you know it.. You act so different around me #itsHardtoDoTheseThingsAlone."
One fan replied: "She's uploaded seven selfies of her with tights round her neck at 4 in the morning. What's this all about?"
Another said: "Keep taking these pictures, you're beautiful."
See Lauren's selfies here:
Copyright: Instagram laurengoodgerofficial