Justin Bieber's manager Scooter Braun has publicly reached out to the singer following his arrest in Miami.
Canadian pop star
Justin was charged with driving under the influence
, resisting arrest without violence and driving without a valid license on 23 January.
Reacting via Twitter, his manager Scooter wrote: "@justinbieber love you and i will act in the manner of someone who truly cares. that is all I have to say. thanks for all those concerned (sic)."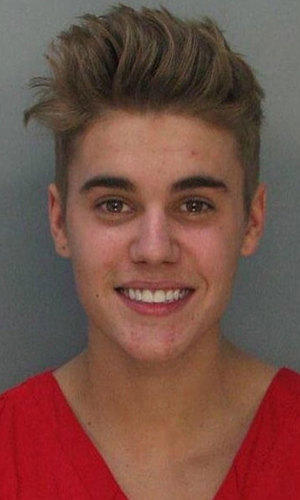 Scooter later added: "Been a long day. Bottom line is we are defined by how we handle adversity. Be there when it counts. Love fully in good times and bad."
Justin, 19, was stopped by police in Miami Beach at around 4am on Thursday morning when an officer saw two cars racing in a residential area.
The officer claimed Justin was uncooperative when asked to get out of the car and place his hands on the vehicle, and he was arrested for resisting without violence.
The arresting officer claimed to smell a "strong odour of alcoholic beverage" in the singer's rented yellow Lamborghini and he was taken to the police station for a DUI investigation.
In his arresting report, the officer wrote: "The driver had slow, deliberate movements and a stupor look on his face. These are all the indicators of an impaired driver."
Once at the police station, a DUI investigation was carried out. Miami Beach police chief Raymond Martinez later told reporters: "It was determined that he was impaired. During the investigation Mr Bieber made statements that he had consumed some alcohol and had been smoking marijuana and had consumed prescription medication."
He said Justin had been fully cooperative once at the station.
Justin appeared before a judge via video link from jail later in the day wearing a standard issue prison jumpsuit.
Bail was set at $2,500.
Justin was later seen leaving the prison in a black hoodie and sunglasses
, but he stopped to wave for fans before getting in his car.
Scooter, 32, became Justin's manager after spotting the singer performing in a YouTube video when he was just 12 years old.