Justin Bieber waved to fans as he left jail yesterday after being charged with driving under the influence, resisting arrest without violence and driving without a valid license.
The 19-year-old perched on top of his car wearing a black hoodie and sunglasses to acknowledge the fans outside the Turner Guilford Knight Correctional Centre in Miami.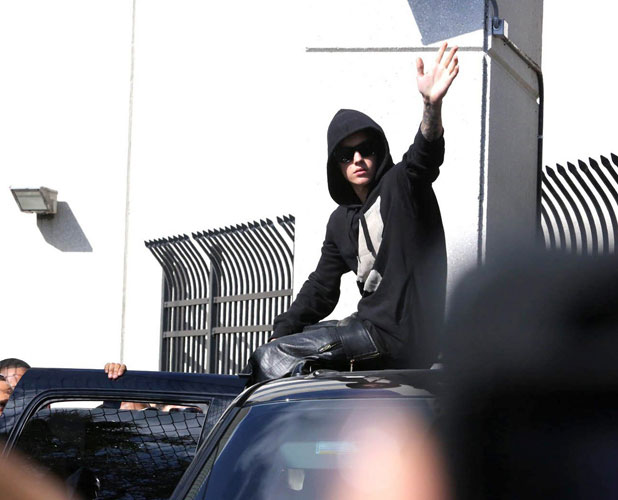 'Baby' singer
Justin was arrested in the early hours of Thursday (23 January) morning
after a police officer spotted two cars racing on a residential Miami Beach street.
The arresting officer claimed to smell a "strong odour of alcoholic beverage" in the singer's rented yellow Lamborghini and that he initially refused to cooperative with instructions.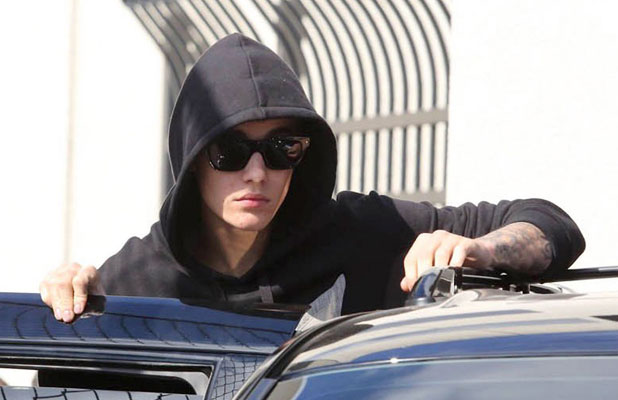 He was then placed under arrest for resisting without violence.
In his arresting report, the officer wrote: "The driver had slow, deliberate movements and a stupor look on his face. These are all the indicators of an impaired driver."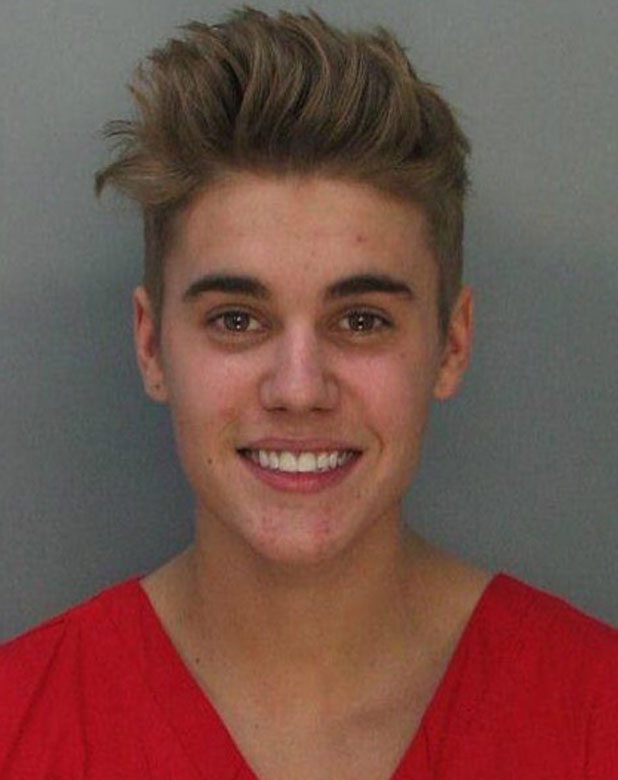 Once at the police station, a DUI investigation was carried out. Miami Beach police chief Raymond Martinez later told reporters: "It was determined that he was impaired. During the investigation Mr Bieber made statements that he had consumed some alcohol and had been smoking marijuana and had consumed prescription medication."
He said Justin had been fully cooperative once at the station.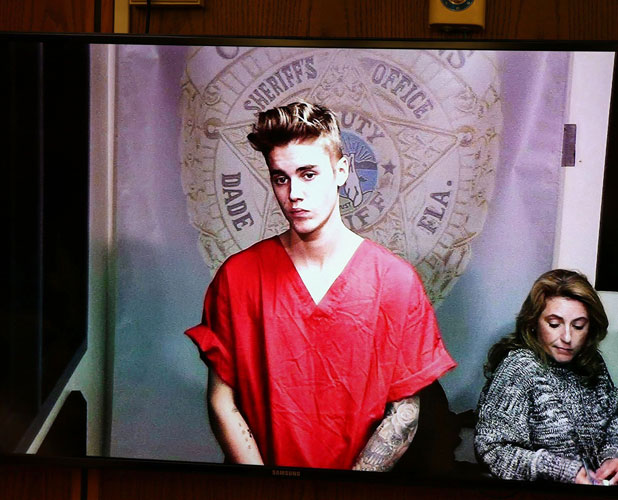 Justin appeared before a judge later that day wearing a standard issue orange prison jumpsuit. He appeared via video link from jail and in contrast to his smiling mugshot looked solemn.
Bail was set at $2,500.
Last week, the
Canadian pop star's home in Calabasas, California was searched by police as part of an investigation into alleged vandalism
, following the egging of his neighbour's home.