Ariana Grande gave photographers a friendly wave yesterday as she arrived at a recording studio to continue working on new music.
The actress and singer was dressed in simple head-to-toe black but still made a statement thanks to her 'Never Be Silent.' T-shirt in support of animal rights organisation PETA.
Ariana, 20, also added a touch of glamour to her look with a gorgeous quilted handbag. We want!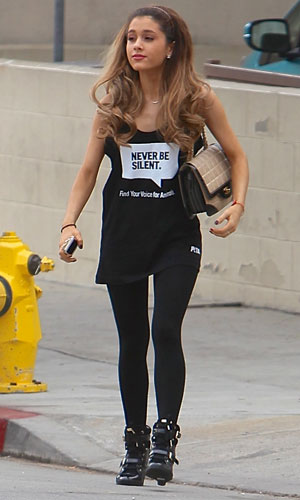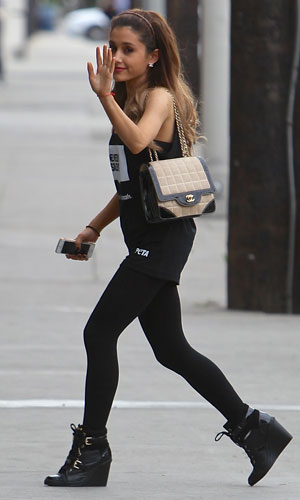 The star thrilled fans on 17 January by announcing she'd started work on her second album, a follow-up to last year's
Yours Truly
, which was a number one hit in the US.
She teased: "So far sounds good....... very happy bout it (sic)."
Ariana gave fans an update on 19 January, joking she would be a "studio rat" for the next few days as she buckled down to work on the record.
"No words to describe how stoked I am about this new music," she later added. "Feels really special."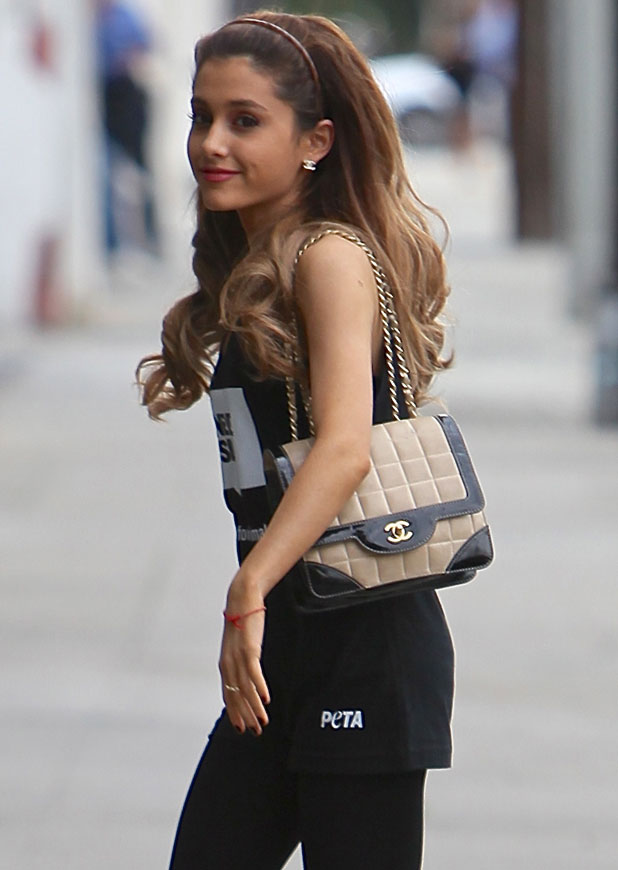 Meanwhile, in other Ariana news, she admitted this week that her hair has been "destroyed" by years of bleaching so she now prefers to wear extensions in a ponytail.
Ariana spoke out after fans noticed she liked wearing the same hairstyle of half up, half down.
"My real hair is back to brown and I wear extensions, but I wear it in a ponytail because my actual hair is so broken that it looks absolutely ratchet and absurd when I let it down," she explained. "So as annoying as it is for y'all to have to look at the same hairstyle all the time, it's all that works for now (AND I'm comfortable for the first time in years)... "
Watch Ariana's music video for 'Baby I' below: