It's fair to say that Abigail Breslin is not your average teenager. The actress has over 20 movies, three TV shows and an Oscar nomination under her belt – and she's only 17.
But try pointing out how unusual this is, and she – believe it or not – disagrees. Here, we catch up with the actress and find out what it was like growing up in the limelight, acting alongside Meryl Streep in
August: Osage County
and why she doesn't mind being called "that girl from
Little Miss Sunshine
"...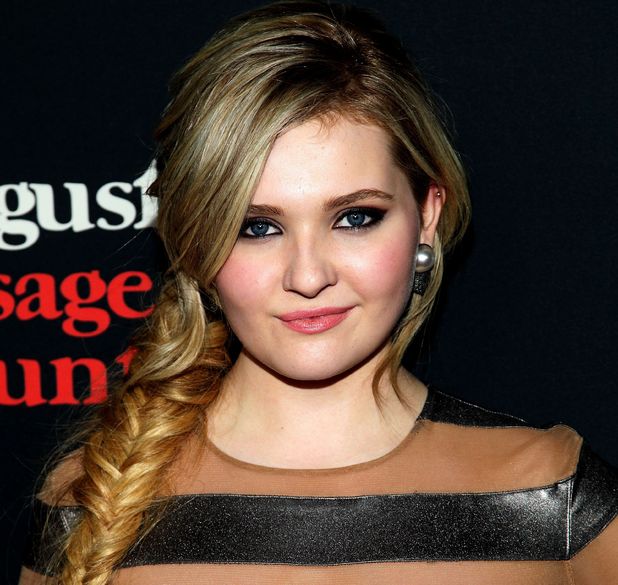 You star in the new film August: Osage County. How would you describe the film?
It's about a very dysfunctional family, pulled together by tragedy. It's about how you can't choose your family. It's a great film to see if you're having a day when your family are being crazy and you can't stand them - because you won't feel so bad about your them anymore!
What's your character Jean Fordham like?
She's 14 years old, which is a very strange age to be. I remember being 14 and it's a weird age because you're expected to be mature but you're not allowed to do anything that requires maturity. On top of that, she just doesn't really want to be a part of the family. She wants to stay home and watch
Phantom Of The Opera
and listen to music and not deal with the world. So she's put into this situation, with these people who are her family, who she doesn't really know that well, and she's pissed off at everything.
What did you do to prepare for the role?
I just talked to the director, looked at the script and we rehearsed. Nothing too crazy. There was so much to work off on the actual script.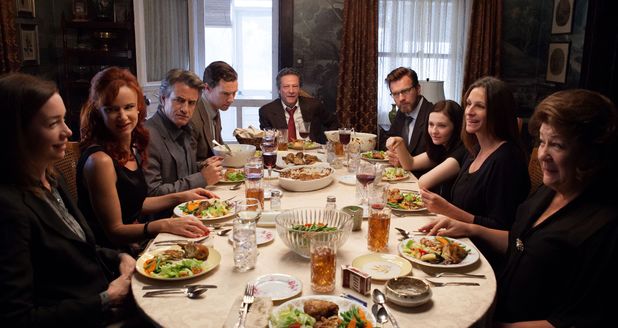 What was it like starring alongside Meryl Streep?
It was amazing. She's incredible and the fact that I got to be in a movie with her was something I never expected to happen. You always want it to happen but you don't expect it to. She's such a nice person too.
The film also stars Julia Roberts, Ewan McGregor, Juliette Lewis and Benedict Cumberbatch - to name a few! What was it like working with such big stars?
It was awesome. Everyone bonded because we were all living together in the same apartment complex. I got along really, really well with Juliette. She's amazing and so funny and really sweet. Margo Martindale was awesome too. I was living right next to her. There's this type of ice cream called Arctic Zero that I love and I turned her on to it, so I would bring it to her every other day. Ewan was awesome. Everyone was really great. Benedict was awesome, I didn't have a lot of scenes with him but when I did, he was the sweetest.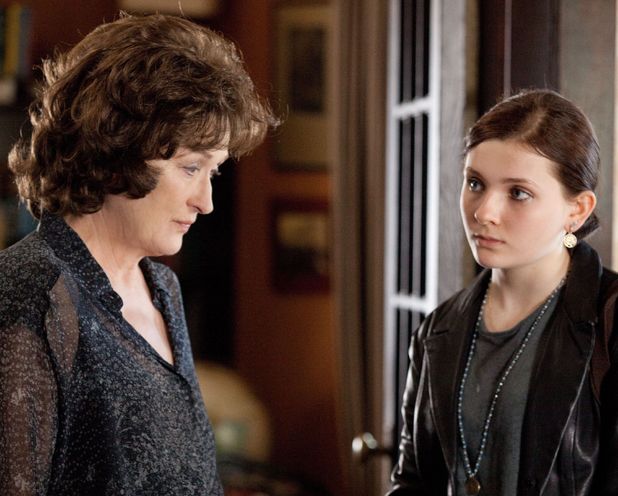 You've been acting since you were six. How would you describe growing up in the limelight?
You know what? It's never really bothered me. I lived in New York City, so I would make movies and then I'd go home and hang out with my friends. All the memories I have of growing up – I have lots on set, which I love – but most of my memories are from things that happened when I was with my friends in New York, hanging out and acting stupid.
So you were able to experience "normal" things?
For sure - and I still do. I hang out with my friends. We do stupid things and live our lives and talk about boys and our feelings and drama between our friends.
Did you go to a normal high school?
I was home schooled. But through my friends I experienced the whole high school thing when I was growing up.
So were you able to go to a prom?
[Laughs] I never wanted to go to prom, ever. I always hated the idea. I was always going to be that kid, if I did go to high school, that would sit at home during prom. I never wanted to do it. But I've done graduation parties. And my best friend is in college right now, so I go over to her dorm and I go to parties over there.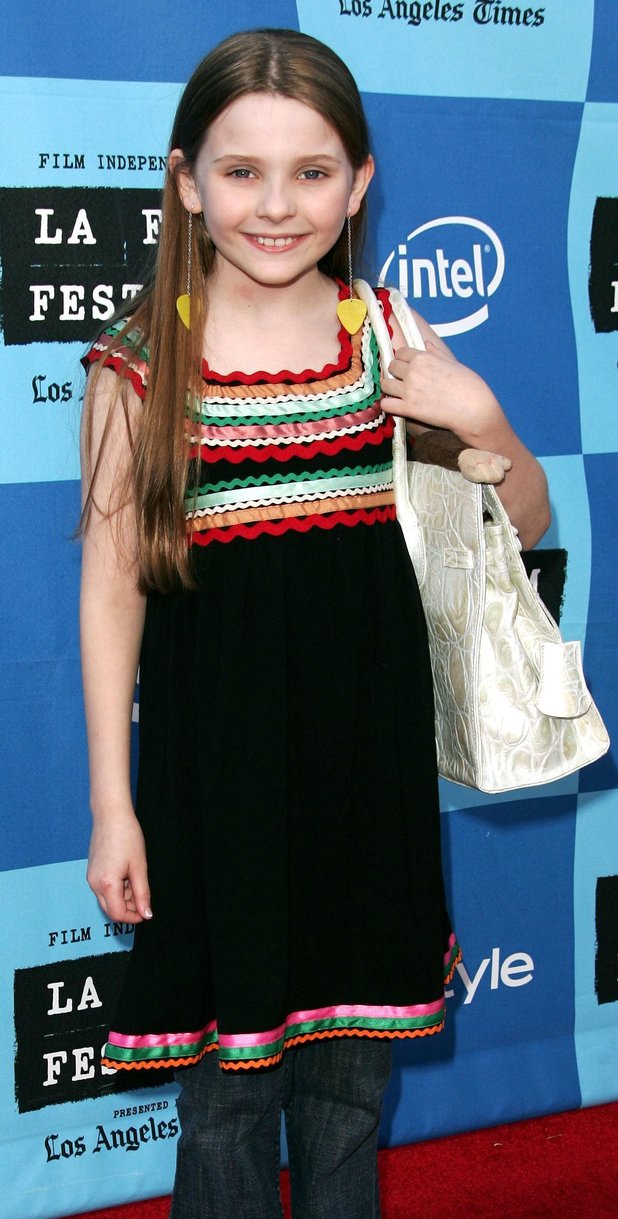 Do you feel as though you missed out on things because of your career?
Honestly, no. I really haven't. I don't think there's every been anything that I thought to myself, "I wish I could have done that if I hadn't been acting" because anything I've wanted to do, I have done it.
Are your friends also celebrities?
Most of my friends in New York are not in the business. But I do have friends in LA who are in the industry.
You see a lot of young stars, such as Justin Bieber, Miley Cyrus and Zac Efron, go off the rails as they get older. How have you managed to stay grounded?
I think it has a lot to do with growing up in New York and not in Hollywood. But also my family and friends would never let me get crazy. They'll always knock me down if I ever get above myself!
How have your family helped you stay down-to-earth?
I make movies and then I come home and I hang out with my friends, I feed the dogs and clean my room. Just really normal stuff. It's always been that way. Plus, I've always been a pretty boring person. I don't do anything crazy, so it's not like my parents have ever had to stop me from doing anything.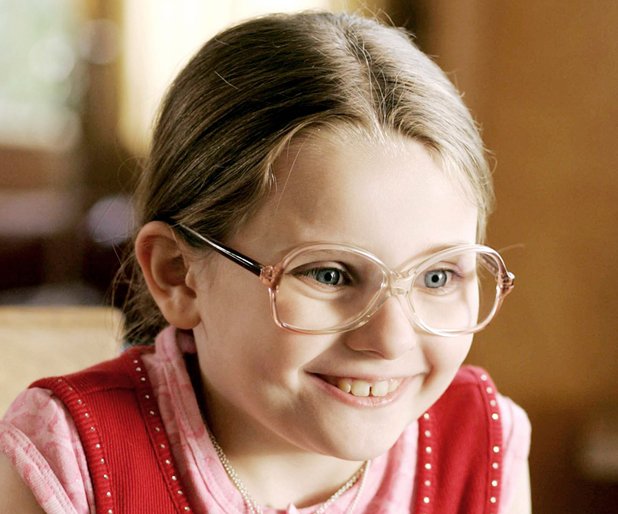 Did you always know you wanted to be an actress?
Like any little kid, I wanted to try different things like be a vet or a doctor. I did that whole thing. But I've always really enjoyed acting. The only thing I've wanted to do other than that is to be a therapist. Like, a psychologist. I think that's what I'm going to study if I go to college. I've always been the friend that everyone goes to for advice. That's always been my job – so listening to people is something I like doing.
Who do you look up to, both personally and professionally?
Definitely my parents. My mum is my best friend. She's someone I look up and and my brothers – I love them and they are really good people. My friends who are in my life, I love them. In acting – everyone I worked with on
August: Osage County
are great, amazing actors and I loved working with them. Those are the people I want to be like. The people in my personal life who I spend all my time with, are the people I admire the most.
One of your most famous roles was as Olive in Little Miss Sunshine. You were 10 when you were nominated for an Oscar – were you aware of what a big deal that was?
I was, but I didn't realise to what extent. I remember there were all these awards shows that were happening – the SAG awards, the Critics' Choice, the AFIs - but the Oscars were the one thing that I knew. I was like, "Yeah, I know that award." It was really exciting and such an honour and it gave me a lot of opportunities. I'm really grateful for it and it was such a fun time. It's always fun when you're 10-years-old and going to one of those things because you don't have to worry about your dress or your hair – it's such an innocent time.
It seems there's a lot of pressure on young women in Hollywood to look a certain way - do you feel the pressure?
Yes, I think there is a lot of pressure on young girls in this industry. You hardly hear those things happening to male actors, so it's unfair. I'd be lying if I said I never felt any pressure. But at the end of the day, I try and remember there are way more important things in this world than what I'm wearing to a premiere. Plus, I don't read anything written about myself, ever. And none of my friends do. I go about my life, I do what I like doing and then people can say what they want about it. I don't pay attention it because the second you do, you start changing the way you are.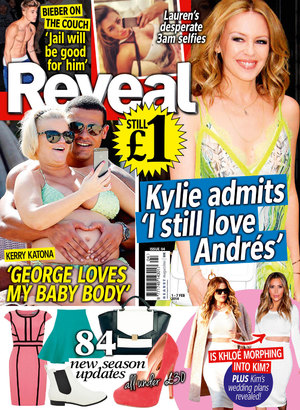 You're successful because of your acting skills - but how do you feel about being who are sucessful because they've been on a reality TV show?
I love them! I love reality TV shows. My biggest thing is that I love
The Bachelor
and
Bachelorette
. I love behinds the scenes. My friend is a producer on that show and I annoy him every single day. I ask him a billion questions about it. So I love reality TV.
Does that mean we'll be seeing a Keeping Up With Abigail starting soon?
Noooo! I wouldn't take part on one! if I did one, it would be the most boring reality show. It would just be me going to Starbucks, occasionally, with my friends. And that's it.
What do you like to do in your spare time?
I'm in the middle of recording my album right now. I love writing. It's a mix between rock and singer/songwriting music. It's kind-of cool. It's just personal songs that I write. Stuff about boys and things like that.
Do you mind being known as "the girl from Little Miss Sunshine"?
No! There are worst things to be referred to than that film. I love that movie and it gave my lots of opportunities. I loved it. I don't only want to be known for it, but if that's the worst thing I'm ever called, I'm pretty lucky.
Are you single?
Yes!
And would you mind dating someone who's in the same industry as you?
Not at all! It wouldn't bother me at all.
August: Osage County is out now
Wow! Try REVEAL Mag for FREE on Android tablets!!! Find out more here
Got an iPad or iPhone? Reveal Mag is specially designed to fit!