Dustin Lance Black appears to have started a Throwback Thursday war with boyfriend Tom Daley, sharing a new picture of the couple together.
Well, we guess
Tom, 19, actually started it a couple of weeks ago by posting a throwback photo of himself and Dustin in Washington DC
together before Christmas.
Oscar winner Dustin, 39, then hit back with a throwback of his own today, Instagramming a pic of the duo together in San Francisco last summer.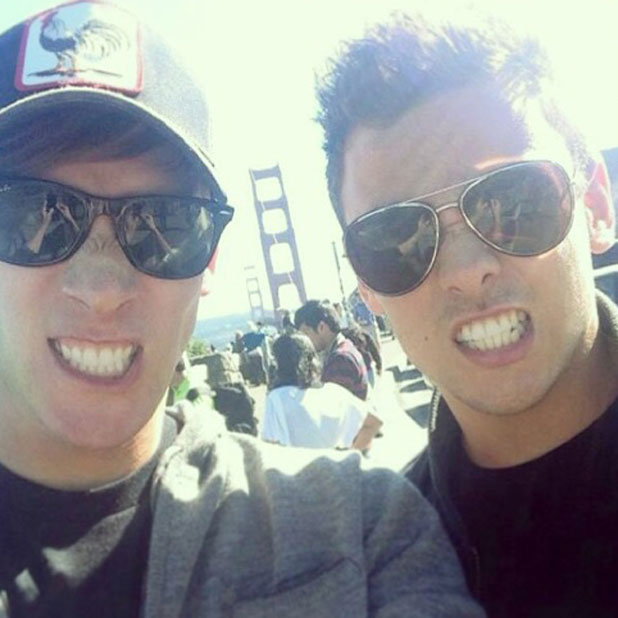 He added the caption: "Oh yeah @tomdaley1994, two can play that throw back selfie game. #TBT #SFsummer."
(We totally agree with one of Dustin's followers who noted: "When I look a second time at the photo, what pops up in my mind is you two both have great teeth...")
We'll be keeping our eyes on Tom's social media channels now to see what he comes back with…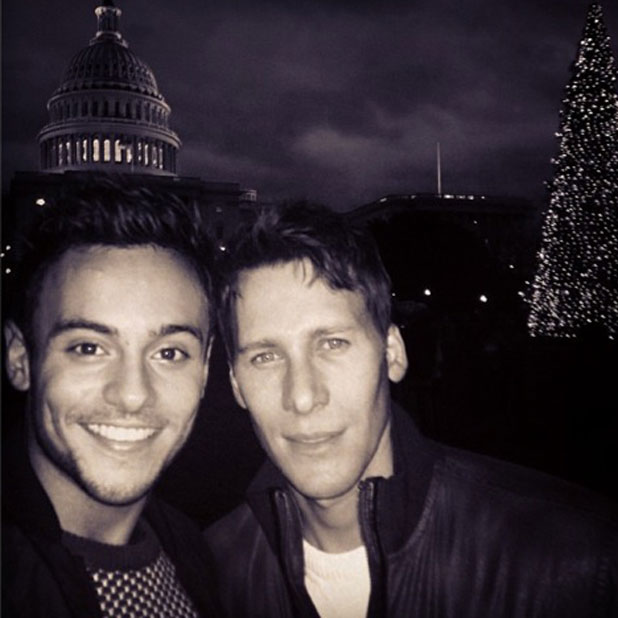 Dustin is currently over in the US working while Tom is in the UK training at his new diving base in London and continuing to film his ITV show
Splash!
Meanwhile, in other Dustin/Tom news, last night,
Tom was at the National Television Awards to present an award
. At the end of the evening he shared a selfie of himself on his way home, revealing to his fans he has a picture of Dustin as his mobile phone cover.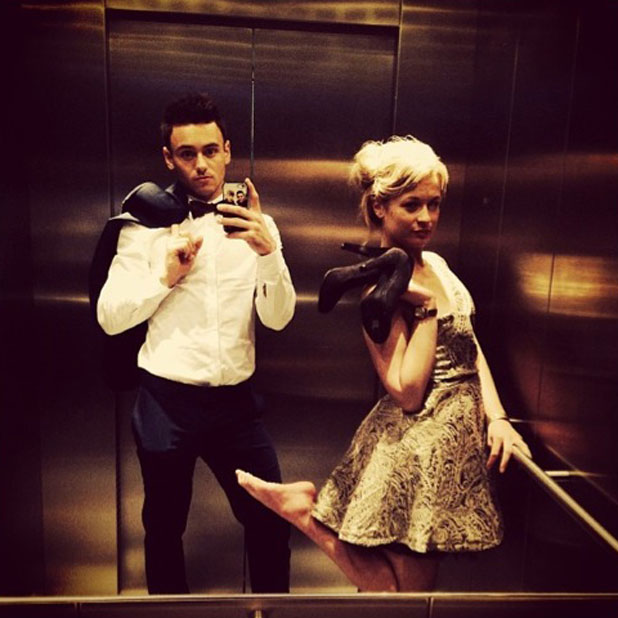 Screenwriter
Dustin rang in the New Year in England with Tom and supported him during the first episode of Splash!'s second season
by watching from the side of the pool.
He tweeted last week: "Hey @TomDaley1994 all my love and best wishes on episode 3 of #splash. Wish I was there to cheer you on!"