Zac Efron and Imogen Poots play love interests in That Awkward Moment and they gave movie fans a teaser of the chemistry they share while on the red carpet last night.
The co-stars cuddled up at the film's premiere in New York on Wednesday night (22 January), showing they get on just as well off the screen as on it.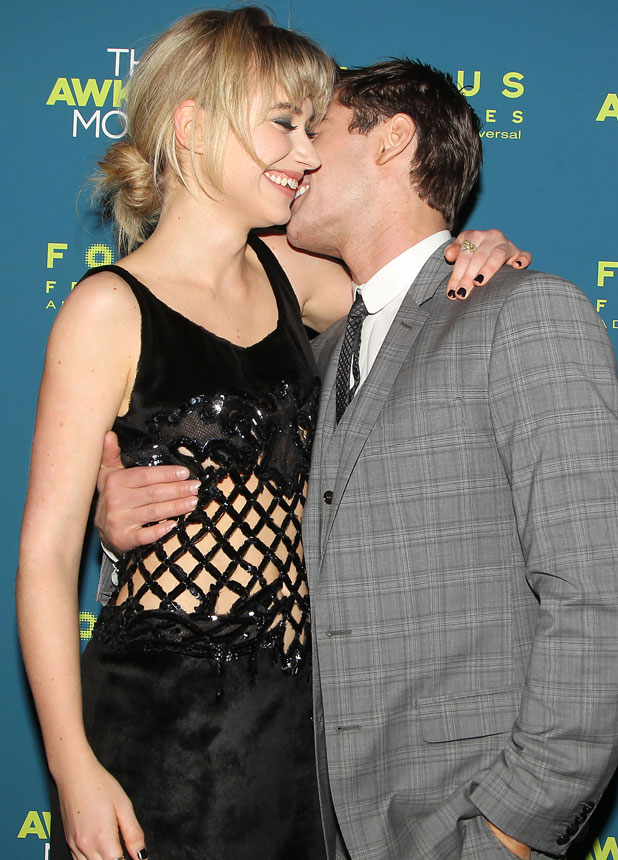 British actress Imogen wore an unusual outfit: a black velvet dress with a cut-out lattice design across her stomach, plus sequin embellishment. Rather than baring her legs in the freezing New York weather, she added footless tights and platform peep-toe heels.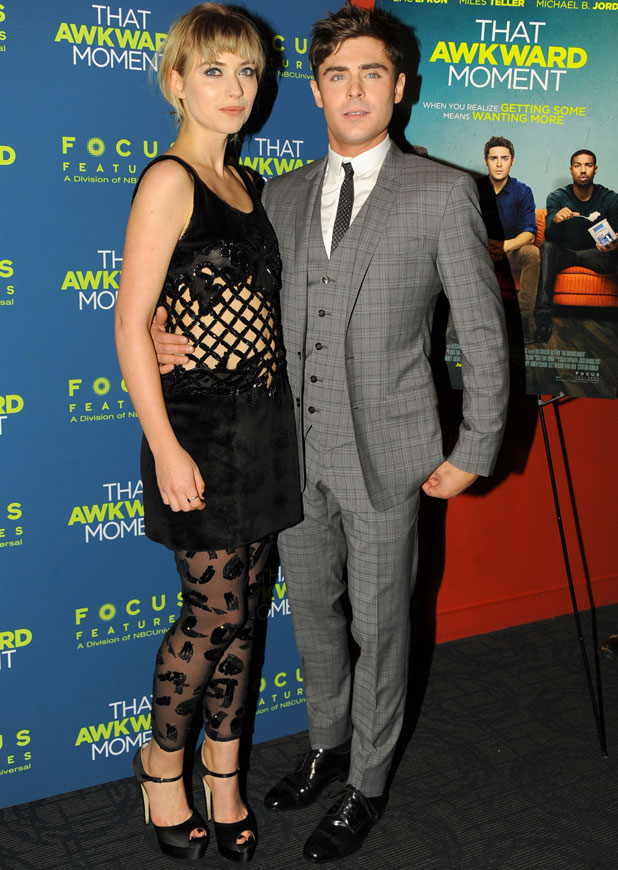 That Awkward Moment
is about three male friends who decide to remain single after one of them is left heartbroken by a break-up. Of course, that doesn't go to plan as they each quickly meet that special someone who could be The One...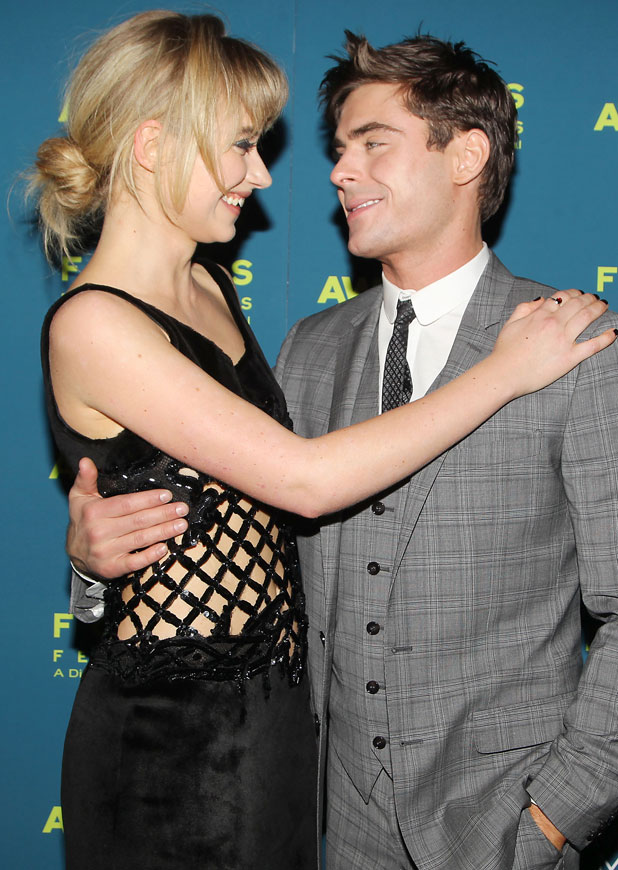 Zac's character is the one who spearheads the whole 'let's stay single' idea but ends up falling for Imogen's character.
As it's a romantic comedy, we can guess how that might turn out...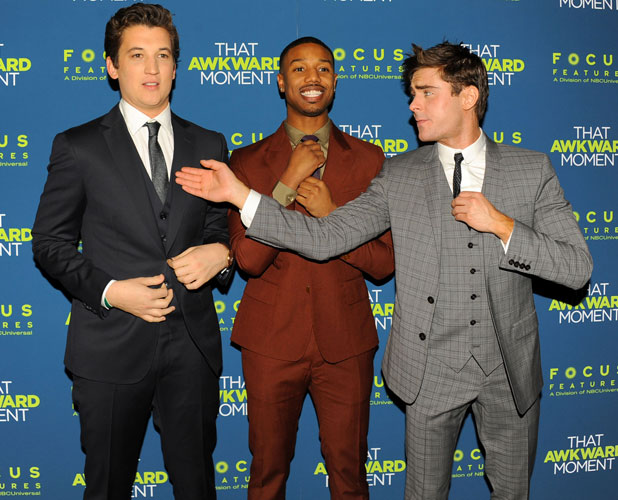 Meanwhile, there is extra good news for fans of
Zac - who recently said he was happier than ever after completing a rehab stint
- as he appears completely naked in the movie in a scene that features him hovering somewhat precariously over a toilet. Yes, really.
During an appearance on
Today
earlier this week, Zac joked he was great at the "naked acrobatics" required for the scene as "I started practicing when I was very young. That's actually how I got into acting."
Where can we buy a ticket?!