The Apprentice winner Leah Totton has launched her first Dr Leah cosmetic clinic with a little help from Karren Brady.
Northern Irish doctor Leah opened the doors to her first clinic on Wednesday morning (22 January). It is situated in Chiswell Street, near Moorgate station in East London.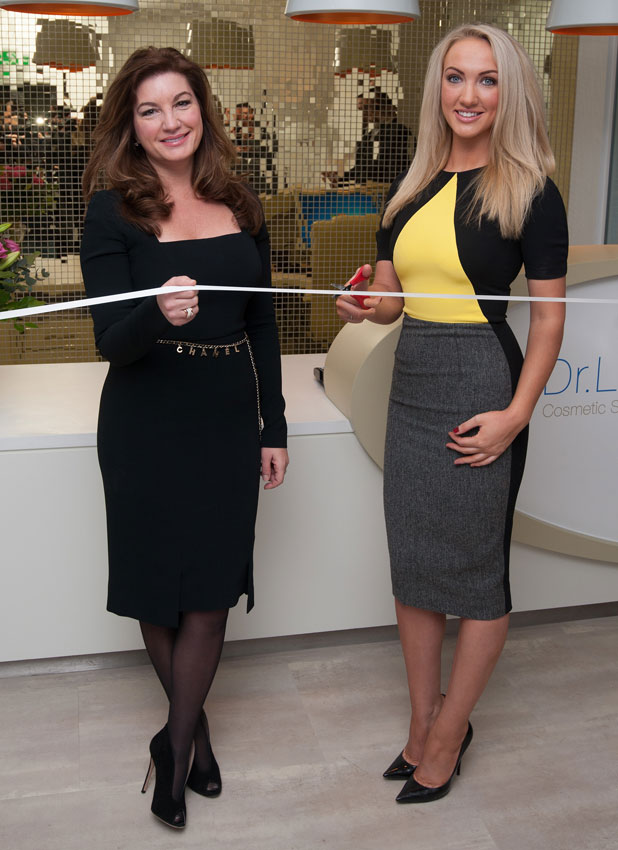 She
won the 2013 series of The Apprentice
in July, after impressing Lord Alan Sugar with her business proposal for a string of ethical, cosmetic clinics.
Lord Sugar was unable to attend the launch as he's in Florida, but he did send his support, tweeting: "Sending best wishes across the Atlantic to @DrLeahTotton today. Good luck on the launch of your fantastic clinic. Sorry I can't be there."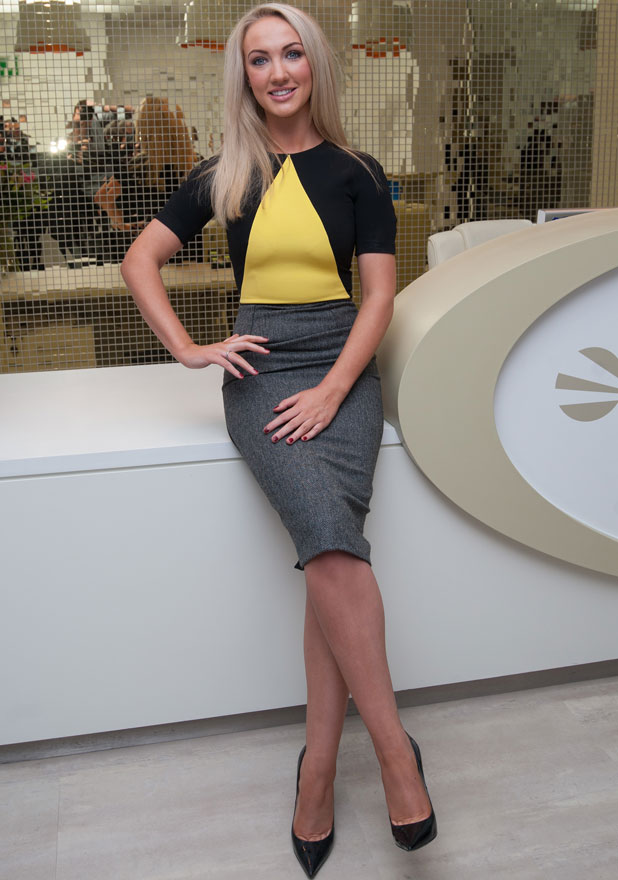 Leah had support from
The Apprentice
family in the form of Lord Sugar's advisor Karren Brady, who said: "Great to see what a fantastic clinic @DrLeahTotton has put together. Very proud of her."
The clinic will offer a range of non-surgical cosmetic treatments including facial fillers, chemical peels, advanced facials and body treatments.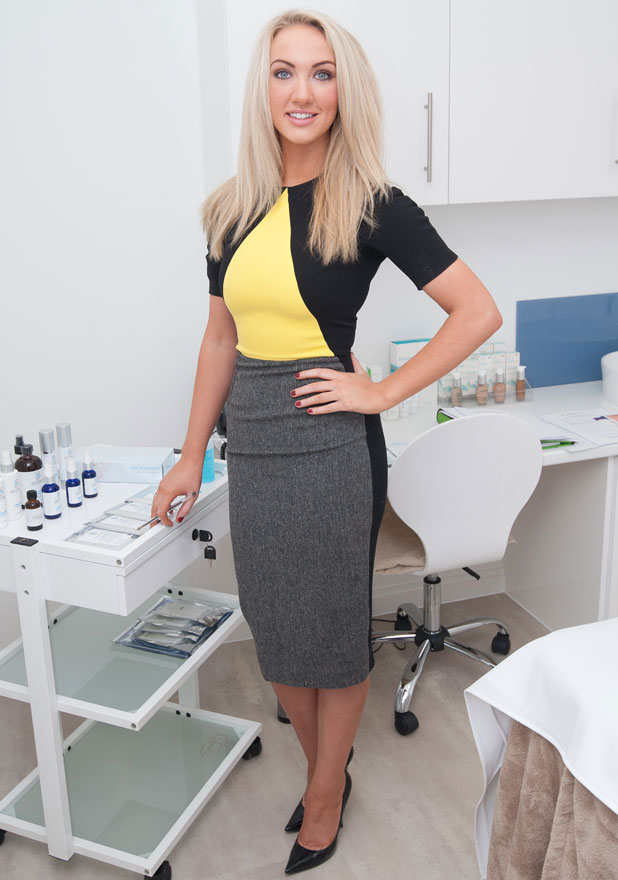 Leah said: "Our new chic London city clinic provides an accessible haven for people to undergo cosmetic procedures, safe in the hands of our friendly and highly-skilled staff.
"At Dr Leah clinics we believe in safety, we believe in excellence, and we believe in helping you look the most fabulous version of yourself. Together, let's achieve your aesthetic dreams!"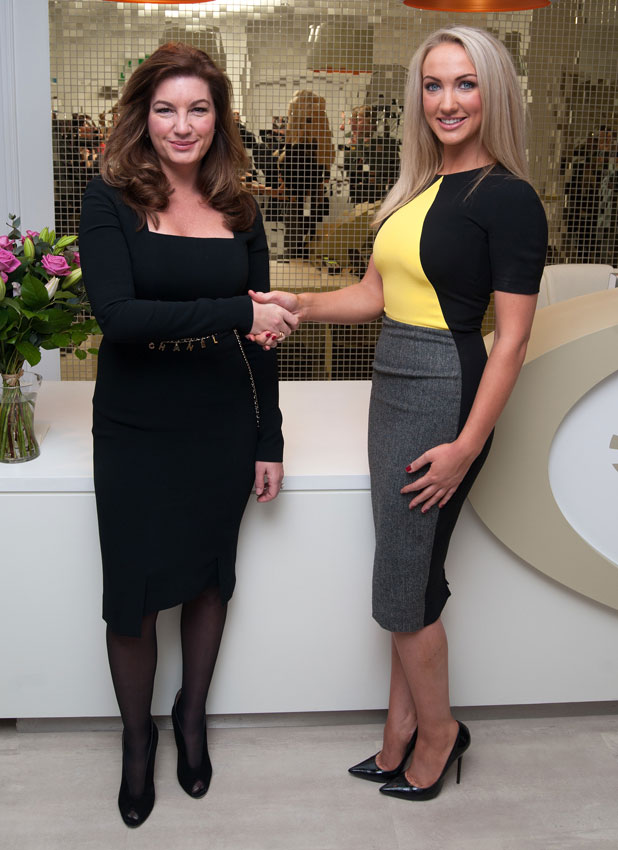 Leah, who marks her 26th birthday today, was working as an A&E doctor for the NHS when she applied for
The Apprentice
. After winning the show in July, she continued working at the A&E for another month before taking up a full time position with Lord Sugar.
She told
BBC News
: "Giving up my full-time NHS post is probably the hardest thing I've ever done. It was a huge sacrifice and it broke my heart to leave, and so I still do one day a week in A&E. It's so busy but I've always looked at my medical career as a vocation, it wasn't something I was willing to give up completely.
"After the show I had a frank discussion with Lord Sugar and explained I still wanted to continue working as a doctor, and he was very understanding and willing to let me do it."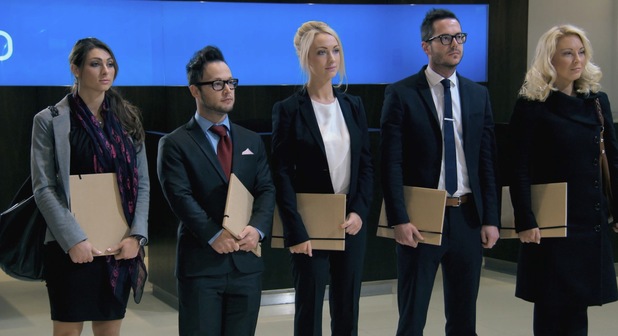 In a blog post on her official website, Leah explained her interest in cosmetics came after a friend had a "botched facial filler" at the hands of a non-medical practitioner who wasn't performing in a clinical environment.
She added: "As any healthcare worker reading this will know, it is a vocation, so they will also know that it broke my heart to leave my full-time NHS post. But I believe I can make a real change to this industry and create not just a chain of clinics to sell on in the future, but a business that shines a light on the issues in this industry, establishing a standard and forming a brand that will represent a safe haven for people to have cosmetic procedures."
Leah has now relocated to London from Northern Ireland.
She won
The Apprentice
over runner-up Luisa Zissman, who had proposed a bakery business.
Luisa found investment from other backers after the show, launching Bakers Toolkit
last year. She's currently appearing on
Celebrity Big Brother
.
Visit www.drleah.co.uk for more information on treatments available