Ronan Keating and his girlfriend Storm Uechtritz are certainly being quite the jetsetters right now, as they walked the red carpet at a glamorous event in Switzerland last night.
Fresh from their sunshine holiday to The Maldives (yes, we're jealous), the couple flew over to Geneva to attend the launch party for IWC Schaffhausen's new watch collection Aquatimer on Tuesday night (21 January).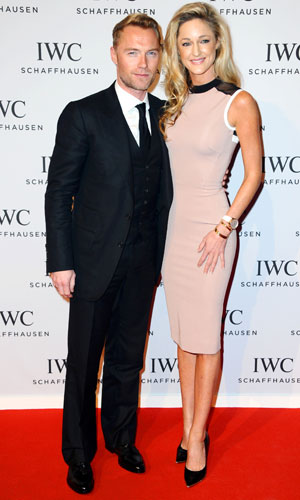 Ronan was clearly rather excited by it all, tweeting ahead of his arrival: "On my way to #IWCSIHH with @StormUechtritz One of my favourite events of the year. #kidinacandystore."
It seems, though, he might have a contender for Storm's affections now as Storm joked she'd found a new love in her new watch...
"I'm soooo in love with my new baby. Nobody can do class+sophistication+sexy in a watch like #IWC does.…" she tweeted, later adding: "I've found my second love in life..."
Other stars at the glitzy event included supermodels Adriana Lima and Karolina Kurkova and actors Ewan McGregor, Kevin Spacey and Susan Sarandon.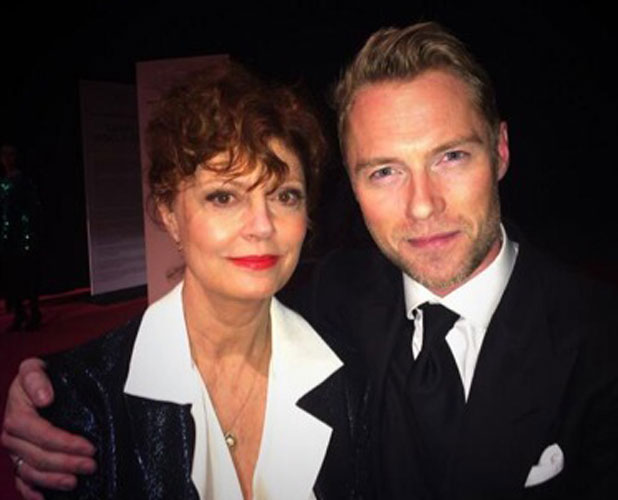 And, later in the night, Ronan got the chance to meet Susan, uploading a picture to Twitter with the caption: "What an incredible night at #IWCSIHH with @StormUechtritz and I got to hang out with @SusanSarandon."
Ronan and Storm met on the set of
X Factor
Australia, where Ronan was a judge and she was a producer.