Ke$ha has said she's "overwhelmed to tears" by the support she's received from fans since entering rehab to battle an eating disorder.
The 'Timber' singer voluntarily checked into a facility earlier this month, saying that she would be "unavailable for the next 30 days" as she sought treatment.
A friend of
Ke$ha
's updated fans on her wellbeing via Twitter on 22 January, writing: "She asked me to tweet an update for her because she doesn't have access to Twitter right now.
"She says THANK YOU SOOOO MUCH. I'm overwhelmed to tears by all of the love, letters and support! I'll be back soon and better than ever."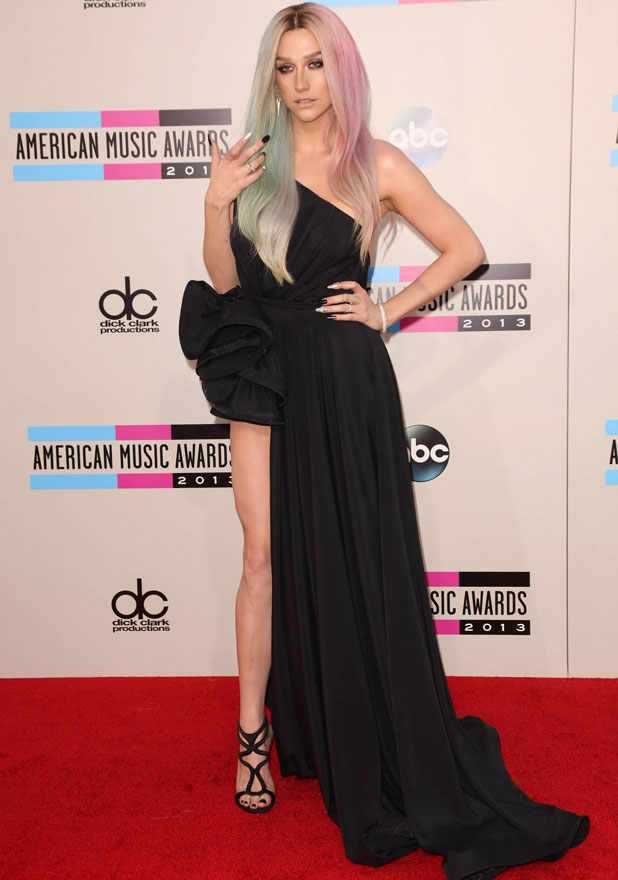 The unnamed friend added that the pop star couldn't believe her track 'Timber', a collaboration with Pitbull, had been so successful. It's currently number one in the US and number two in the UK.
Ke$ha, 26, previously said of seeking treatment for her eating disorder:
"I'm a crusader for being yourself and loving yourself but I've found it hard to practice."
Meanwhile, the star's mum Pebe Sebert has been speaking out in support of her daughter, saying she has suffered from body confidence issues since childhood and comments made about her weight since she became famous have only contributed to her problems.
She told
People
: "I've watched my beautiful, self-confident, brilliant daughter be berated and ridiculed for her looks and weight to the point that she almost died."
Pebe has checked into the same rehab centre that is treating Ke$ha to deal with post-traumatic stress disorder related to everything that had happened.