Kim Kardashian gave onlookers a good look at her cleavage last night as she stepped out with fiancé Kanye West in Paris.
The
Keeping Up With The Kardashians star had worn the silver jumpsuit to a fashion show
earlier in the day, but had arranged the neckline so that it wasn't gaping.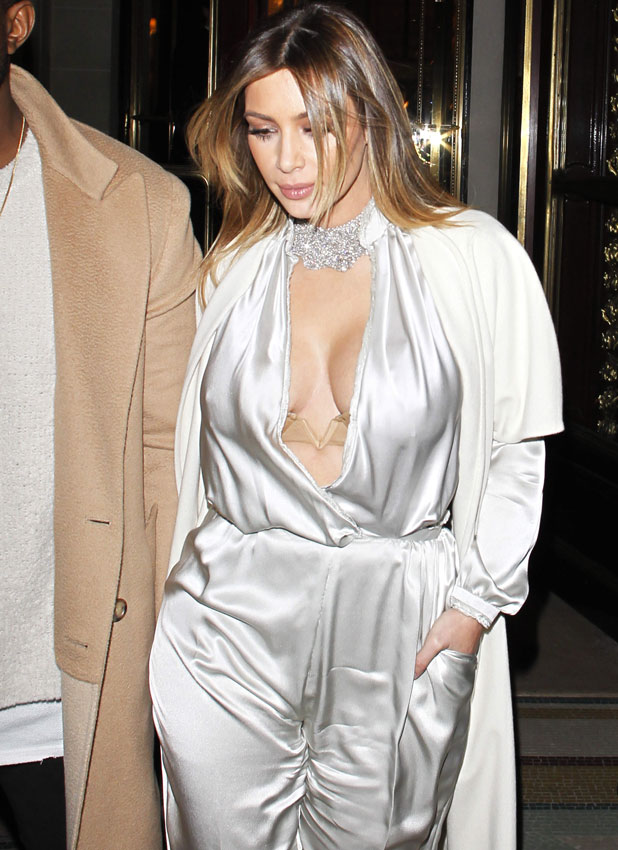 Later, however, Kim was in the mood to bare all, leaving her risqué neckline – and flesh-coloured bra - exposed for the cameras she left her Paris hotel holding hands with Kanye.
Kim, 33, jetted into Paris to meet up with Kanye at the weekend, following a whirlwind trip to London. And we mean whirlwind as Kim reportedly only stayed in the UK for four hours, just long enough to meet up with Topshop boss Sir Philip Green.
Will we see a Kim/Topshop collaboration at some point in the future?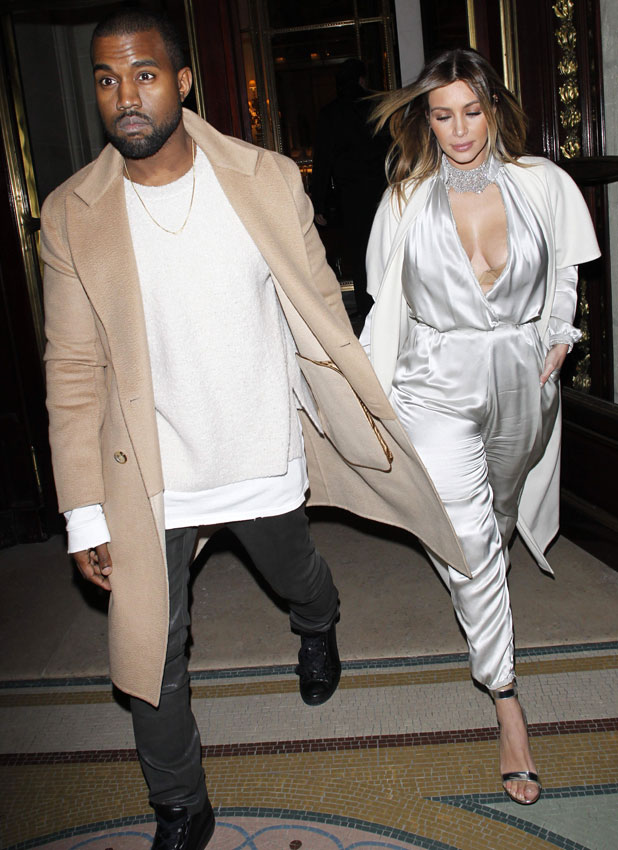 Kim was in Paris to support Kanye as he showcased his new A.P.C. collection but rumours were also swirling that the power couple wanted to check out a few potential wedding venues…
They became engaged in October last year when
Kanye popped the question on Kim's 33rd birthday
, hiring out an entire baseball stadium and enlisting the help of an orchestra to give it the extra wow factor.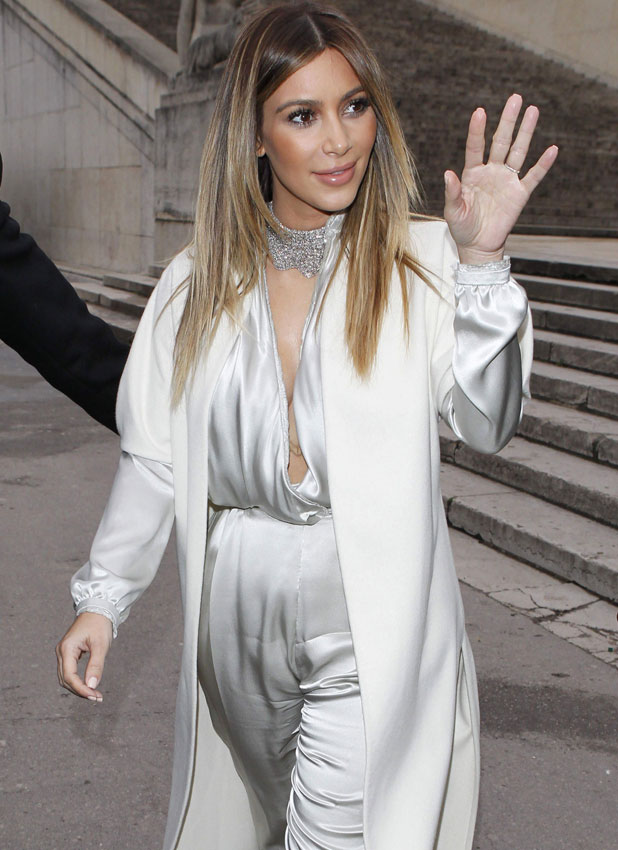 Paris has always been a special place for the couple (Kim recently said she'd choose either LA or Paris as the city to live in for the rest of her life) so it's no surprise it's being touted as a possible location.
One place in Paris, however, that won't be hosting the nuptials is the Palace of Versailles, which has responded to recent rumours the Hollywood duo wanted a wedding fit for royalty.
A tweet sent from the iconic landmark's account on 20 January read: "On 19 January,
Kim Kardashian
and Kanye West visited the Palace of Versailles but they are not planning their wedding at the Palace."
Couples who have become engaged in 2014 in pictures:
Copyright: Instagram kayascods