David Beckham is set to make a cameo appearance in a special sketch of Only Fools and Horses in March.
Del Boy and Rodney will be reunited for the first time in ten years for the sketch that will be shown as part of a star-studded night in aid of Sport Relief.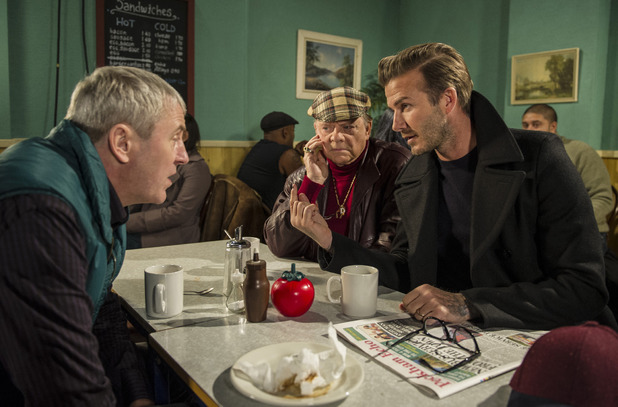 It's set to be unmissable TV viewing as 38-year-old David will head to Peckham to join the duo in the greasy spoon cafe.
Sir David Jason and Nicholas Lyndhurst last played the wheeler-dealing Trotter brothers in a Christmas special in 2003, so no doubt this one-off will be a trip down memory lane for fans of the show.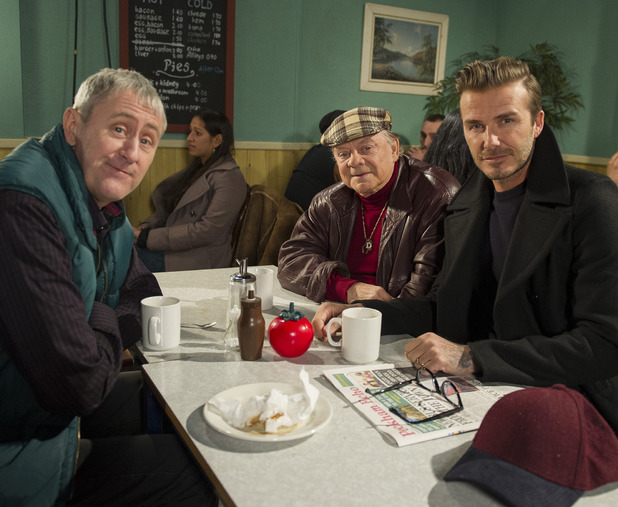 Retired footballer David has taken part in previous broadcasts for the charity campaign, and last year acted in a spoof with James Corden where he cuddled up in bed with the comedian.
Also scheduled for Sport Relief's night of TV is
Sport Relief Does Strictly
, where four Paralympians and their professional dance partners will take on a group dance challenge.
Sport Relief's TV campaign will be broadcast on Friday 21 March.